Star Wars Golden Protector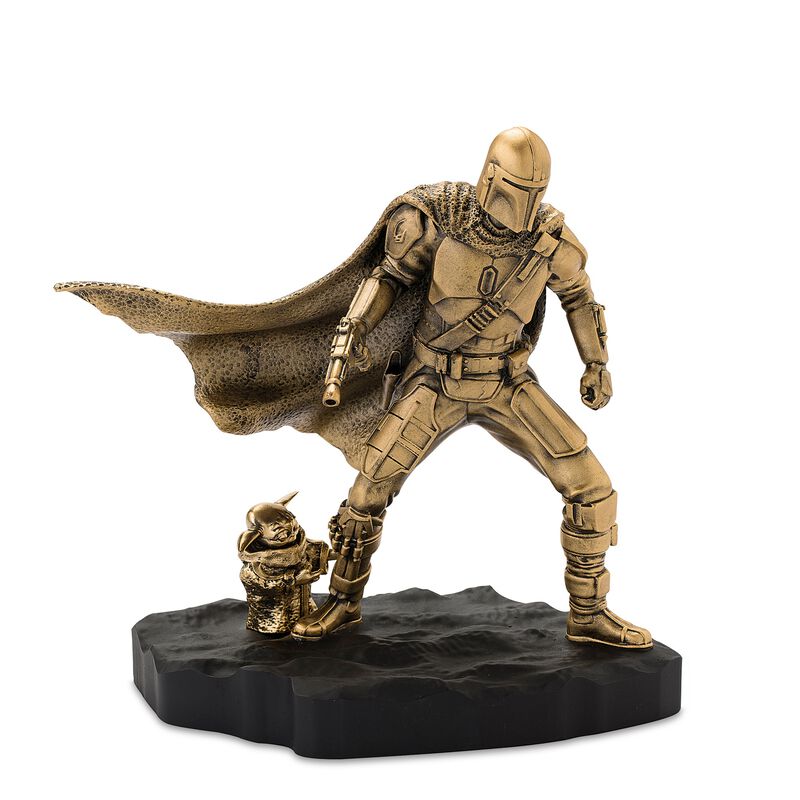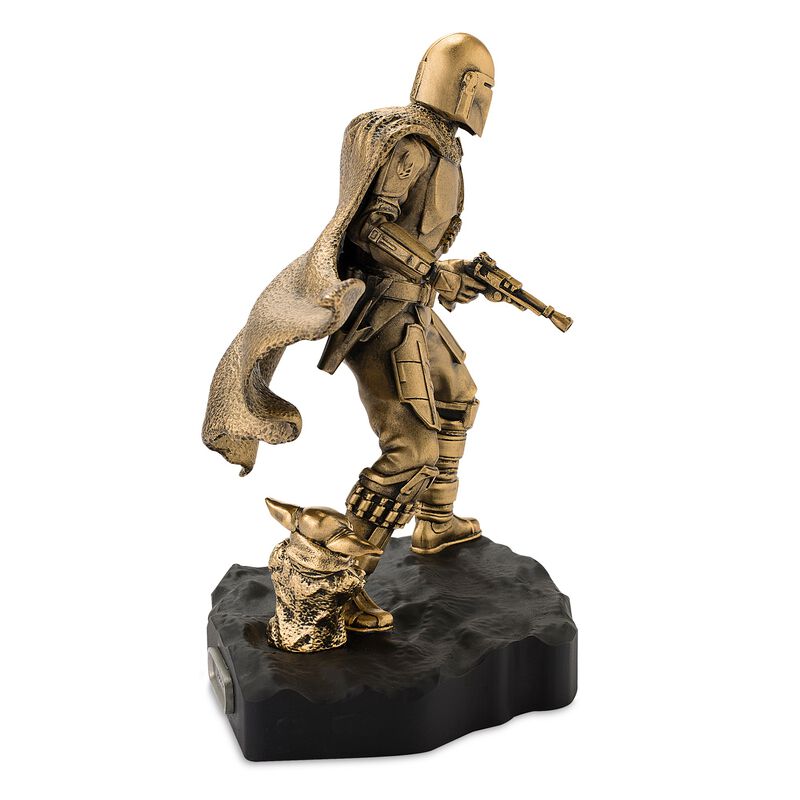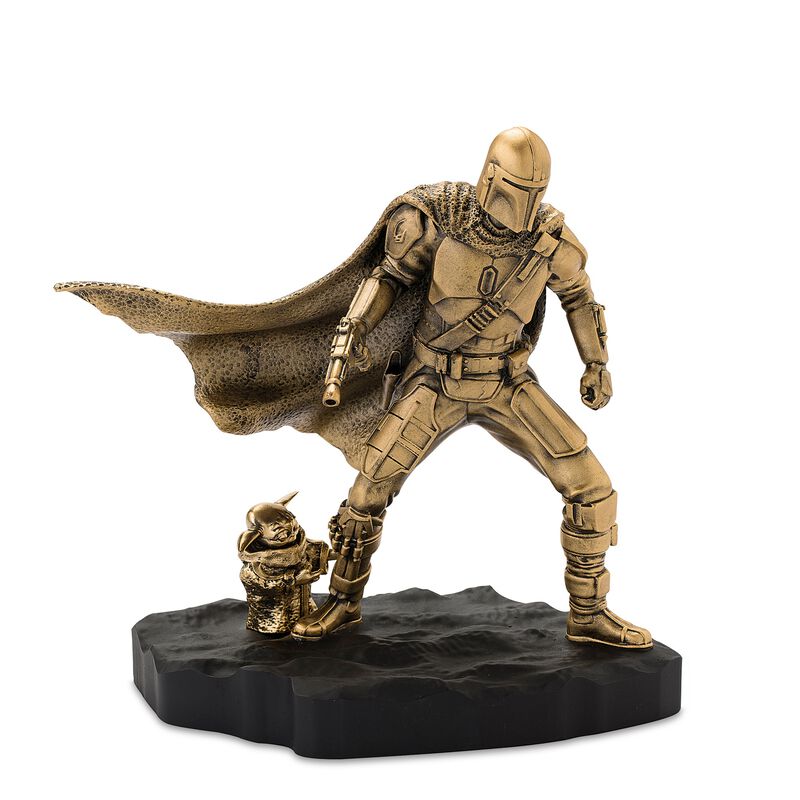 Mandalorian agent Din Djarin perceives a threat. Although clad in near-indestructible Beskar armour and armed with an impressive array of weapons, his protective instincts for the foundling Grogu put him in a state of high anticipation.
24ct gilding lends a luxurious finish to one of the Bounty Hunters' Guild's most efficient operatives and his young charge. The base comes in composite resin.
A limited-edition of 300 individually numbered pieces worldwide. Each figurine comes packaged in officially licensed packaging.
Actual size is 8" (20.5cm) tall.