Granddaughter Butterfly Pendant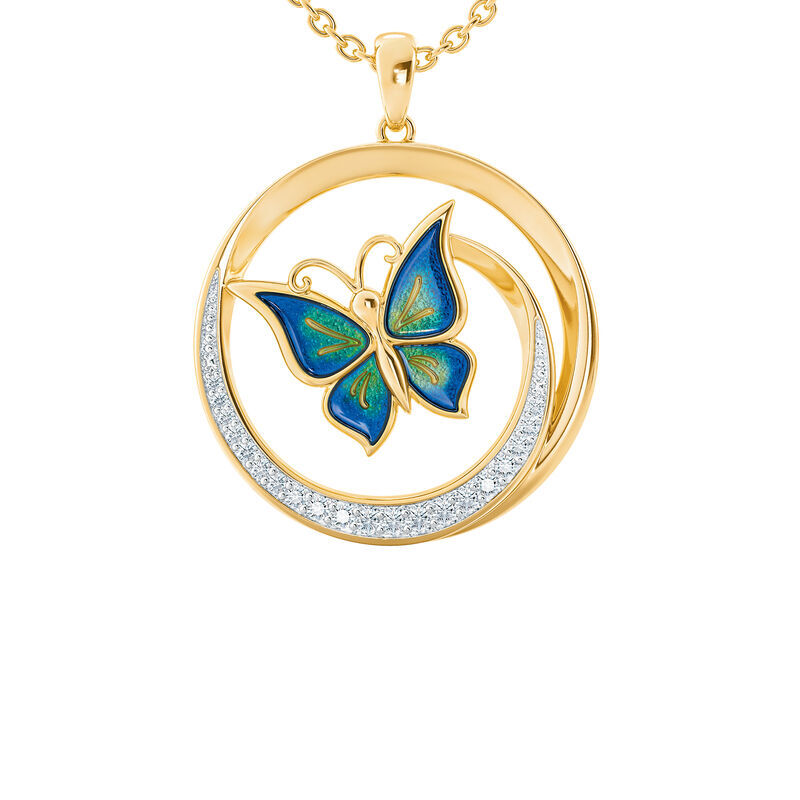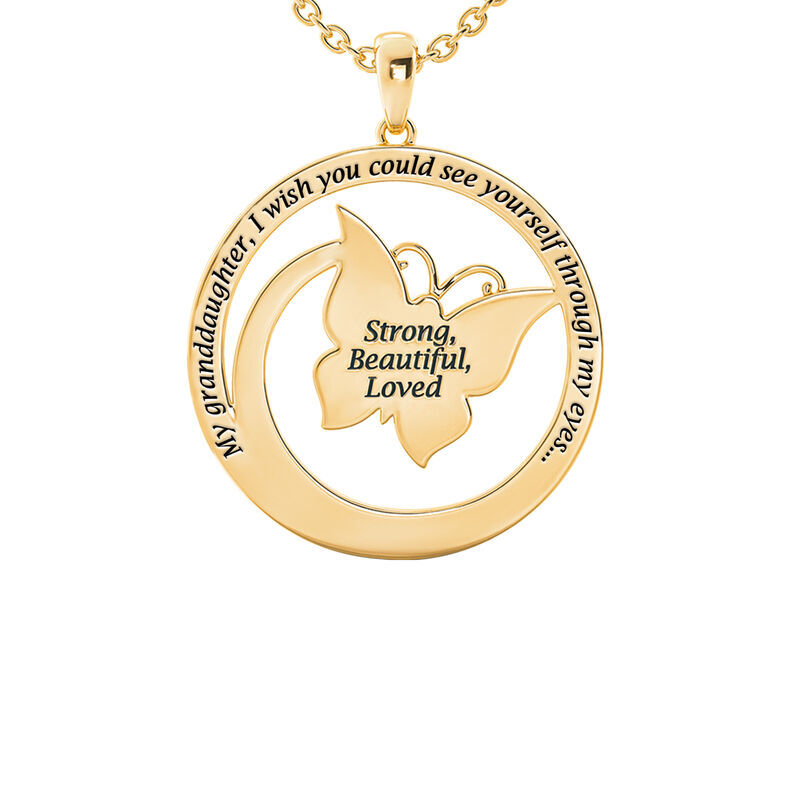 This gorgeous 18ct gold-plated pendant features an intricately crafted butterfly surrounded by twenty gorgeous faux diamonds. The vibrant blue and green butterfly is hand painted, making each one unique and one-of-a-kind, just like your granddaughter! A beautiful sentiment is engraved on the reverse "My granddaughter, I wish you could see yourself through my eyes…Strong, Beautiful, Loved".
Show Less
Show More
In stock. Ships in 3-4 business days.
Your granddaughter has grown into a beautiful, strong woman right before your very eyes. Over the years, she has done nothing but make you proud. Though you may not always be beside her as she continues to spread her wings and explore the world, you can still encourage her to believe in herself no matter where she may go.