Everlasting Rose Scarf Pendant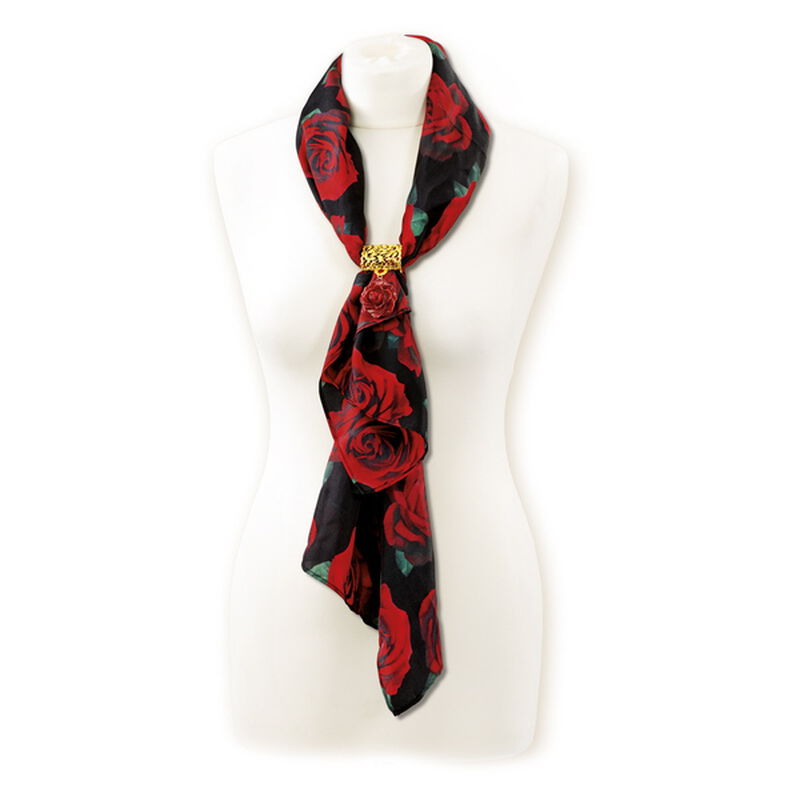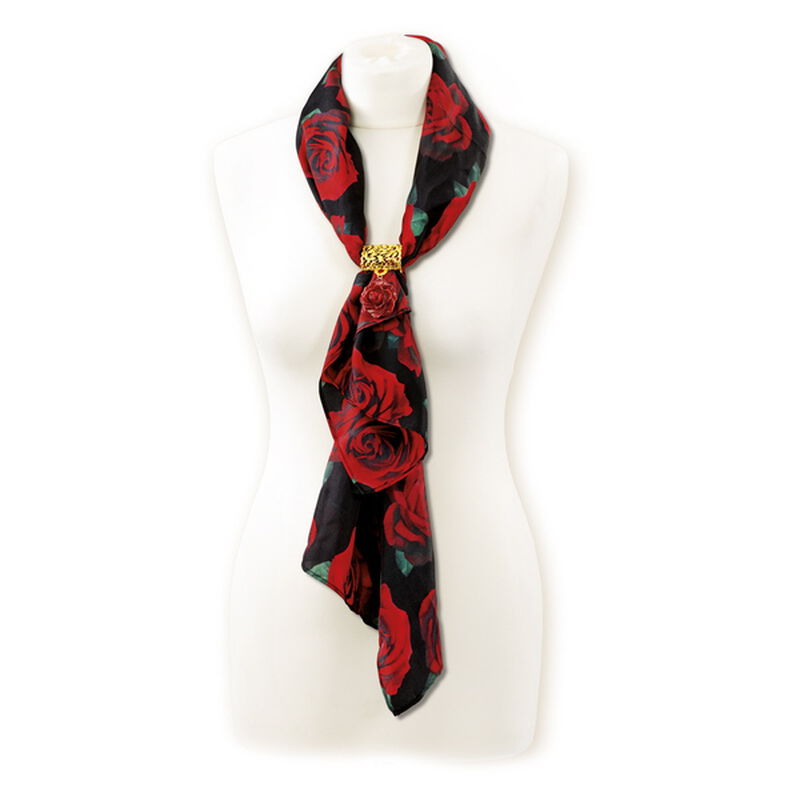 A rose to last forever!
This beautiful bloom – cleverly preserved – is at the centre of a unique scarf pendant combination.
This real silk scarf, printed with a vibrant red rose design on a black background, and exquisitely soft to the touch, is striking on its own.
An impressive real red rose pendant is suspended from a filigree setting that loops over the scarf.
What's more, the pendant is easily detachable, allowing you to add it to your existing scarves for a variety of looks!
A real rose has been expertly dried, dyed and coated. This strengthens it for everyday wear, and preserves the flower's natural shape and beauty. It still retains its celebrated lightness and delicacy.