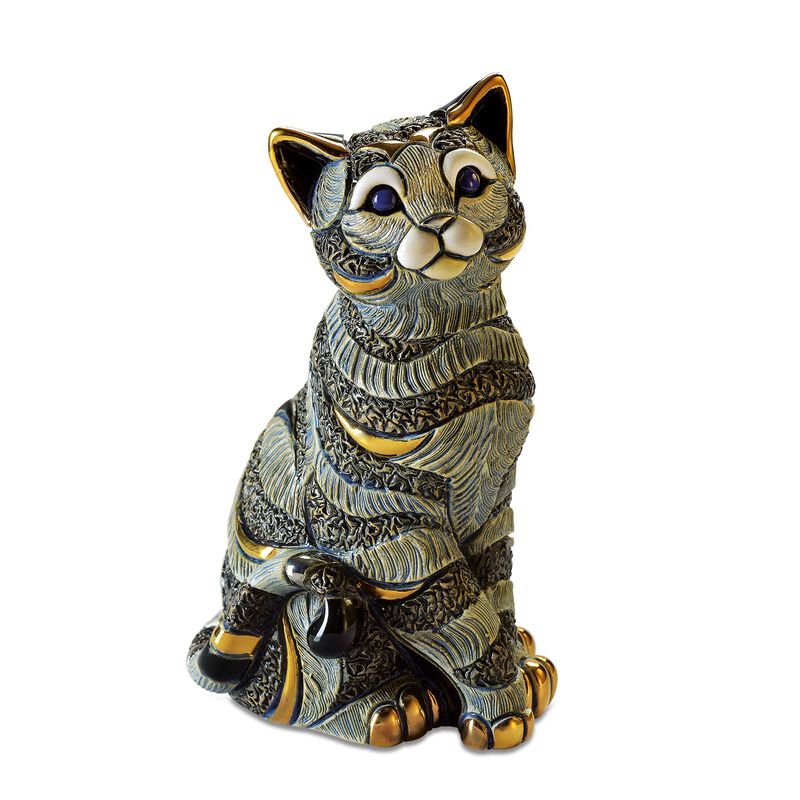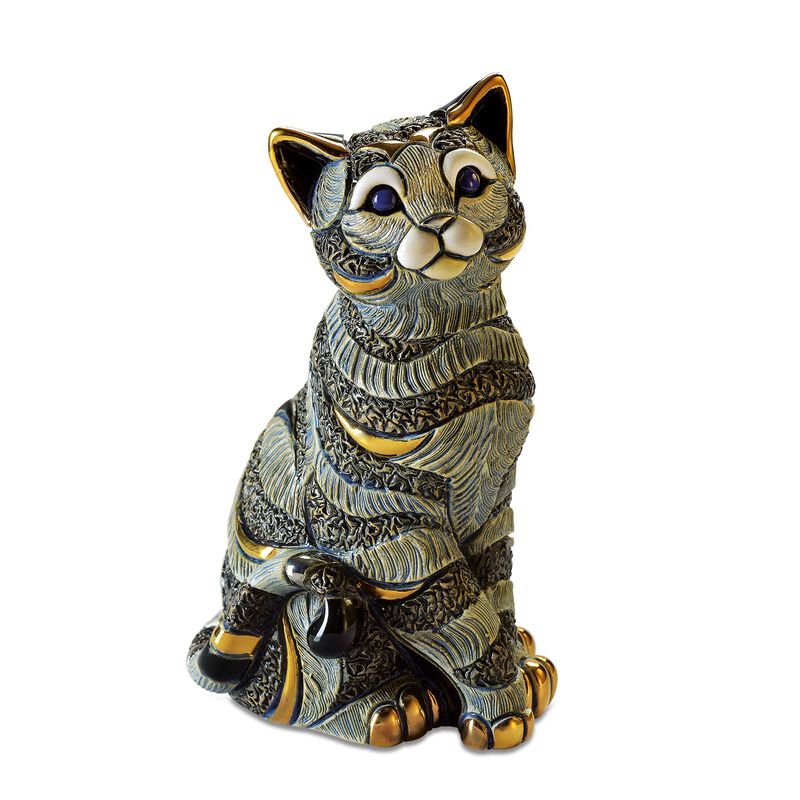 Tabby cats are adored all over the world. It's believed that the name comes from a type of striped silk called Atabi, which was made in Attabiah in the Middle East.
This wonderful ceramic example of a tabby cat is adorned with beautiful deep shades of blue and grey with delicate gold lustre. Completely hand-made by skilled artisans in Uruguay, rinconda figurines have been popular for decades and this is no different. This tabby will make the perfect addition to any cat lover's house.
Each piece is supplied gift boxed, with a certificate of authenticity.
Actual size is 7" (18cm) tall.