Ferocious Protector Lit Black Dragon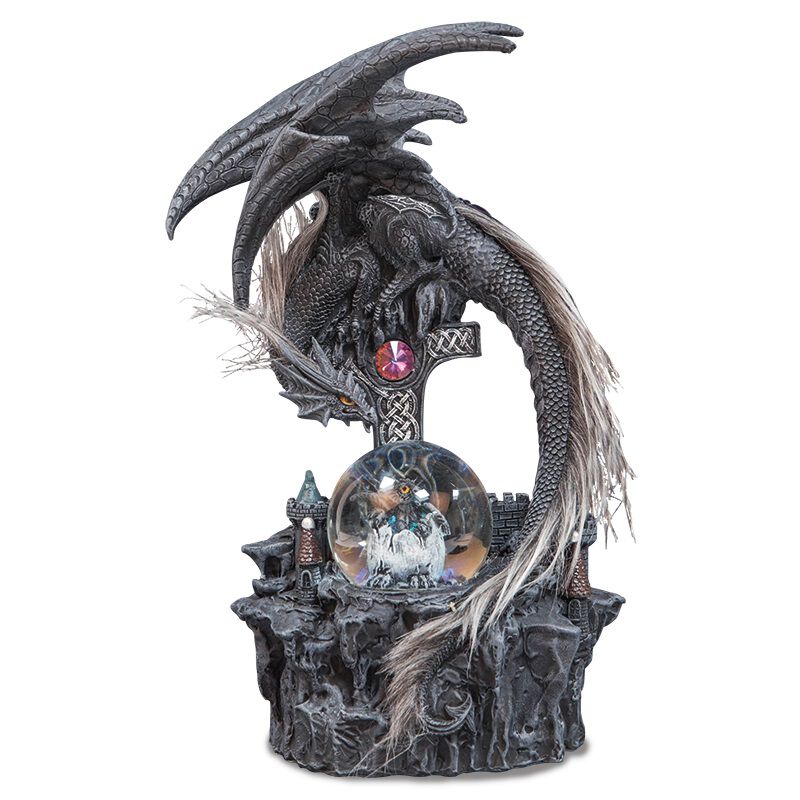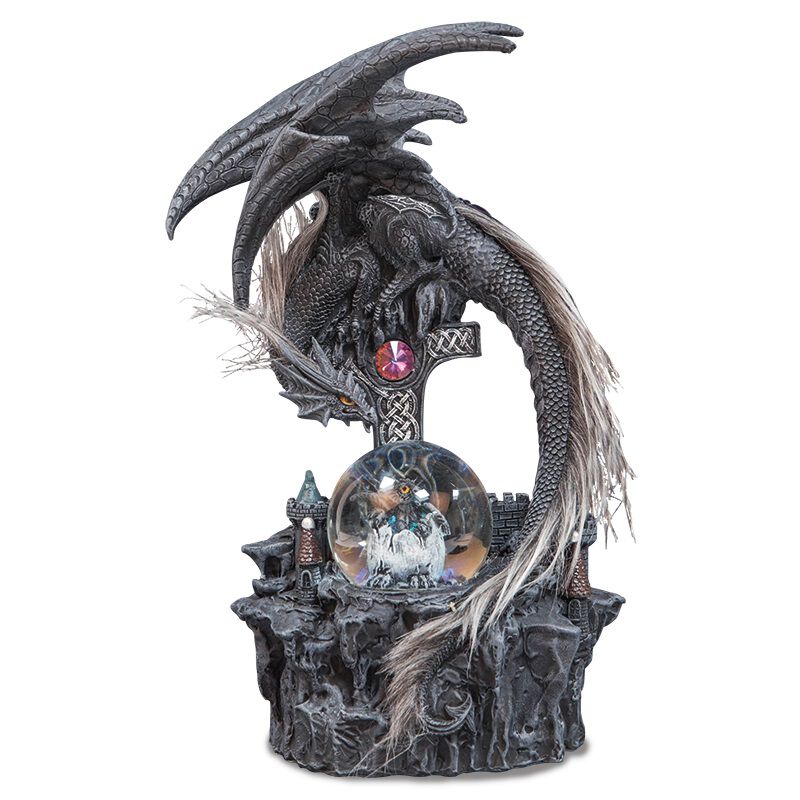 The mighty black dragon is one of the most enigmatic Wyverns. Hunters on stony borderlands, they delight in the hunt at least as much as its fruits.
This beautiful hand-painted beast guards its precious find – an orb-like glitter ball hatching its young. It protects its young from up on high, atop a castle's cross, set with a dazzling multi-coloured crystal.
This decorative mythical ornament is perfect for displaying in your favourite place, but come night-time, its beauty really comes into its own. White LED lights illuminate the orb egg giving the figurine a wonderful, mystical glow. Powered via USB cable, it's an eye catching alternative to a standard desk lamp.
Actual size is 11" (28.5cm) height x 7" (18cm) width x 5.5" (14cm) depth.
Item #:UK-FPBD