Time is running out! Guaranteed Valentine's Day delivery when you order in the next
The Birth Year Coin Clock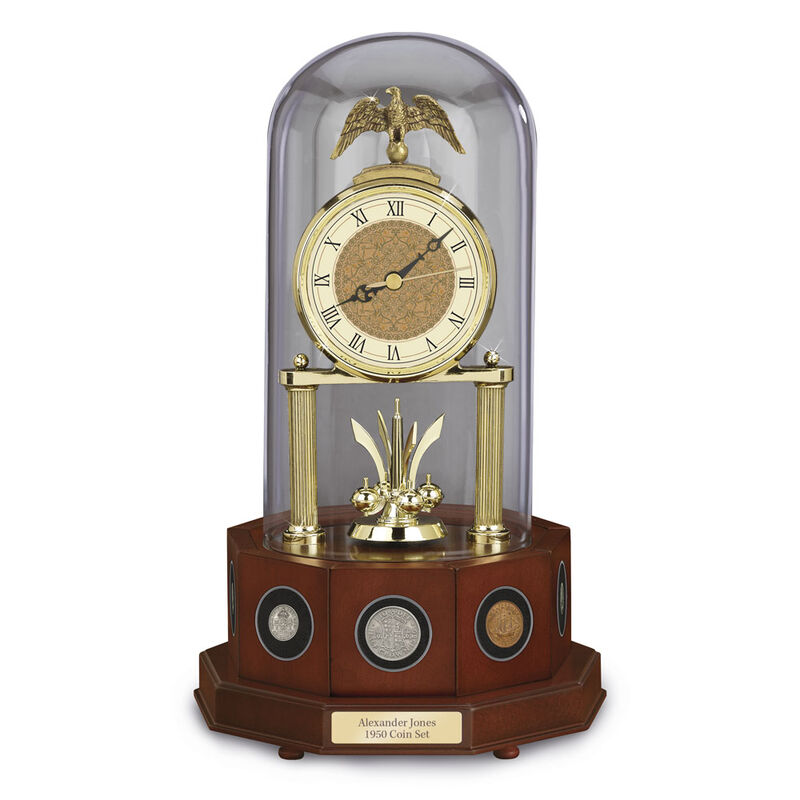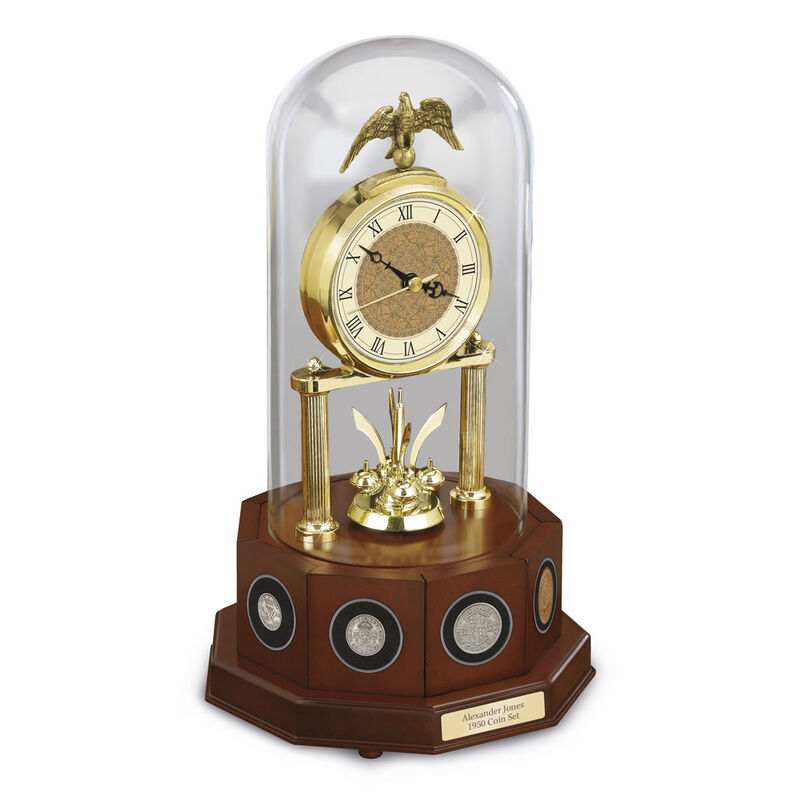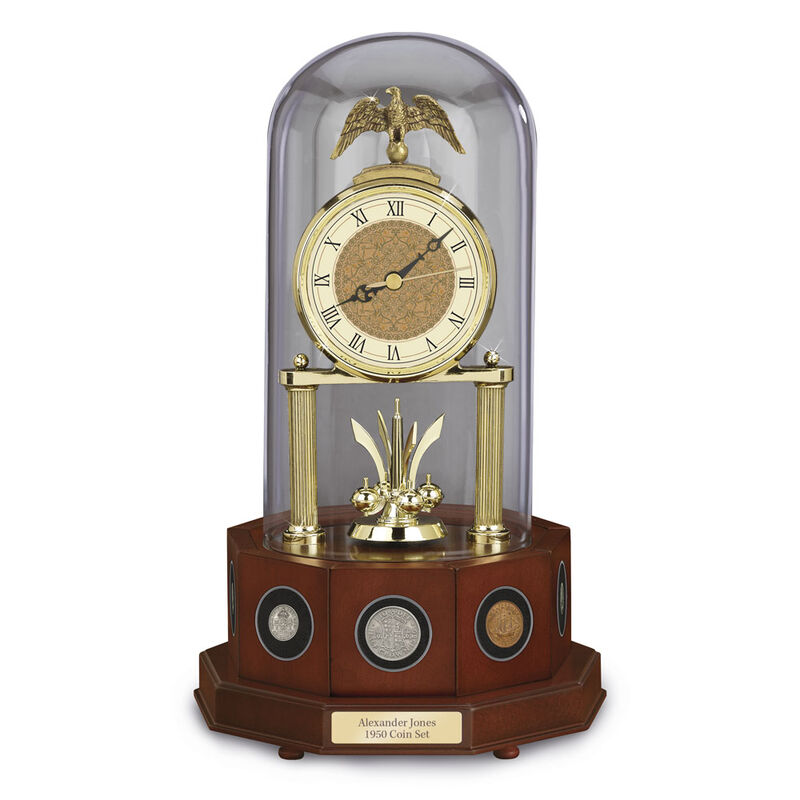 This exceptional timepiece, with its graceful glass dome, will make an elegant accessory to your home or office. Topped with a decorative finial sculpture and protected by a stylish glass dome, it includes large, easy-to-read Roman numerals and an accurate quartz movement.
Removable magnetic wooden panels surrounding the base of the clock house five coins from your year of birth. Each coin is protected in a crystal-clear holder to preserve its condition, and the removable panels allow you to admire the design on both sides of each coin whenever you wish. What's more, a plaque customised with your name and year of the coin set is displayed on the front of the clock base, making it a perfect tribute to the year you were born!
Batteries are also included so you can start enjoying your clock the moment it arrives.
Years available: 1937-1967 (excluding 1952)
Coins included: For 1961 a penny, sixpence, shilling, florin and half crown; for 1967 a halfpenny, penny, sixpence, florin and half-crown; for all other years a halfpenny, sixpence, shilling, florin and half-crown. All coins are in circulated condition.