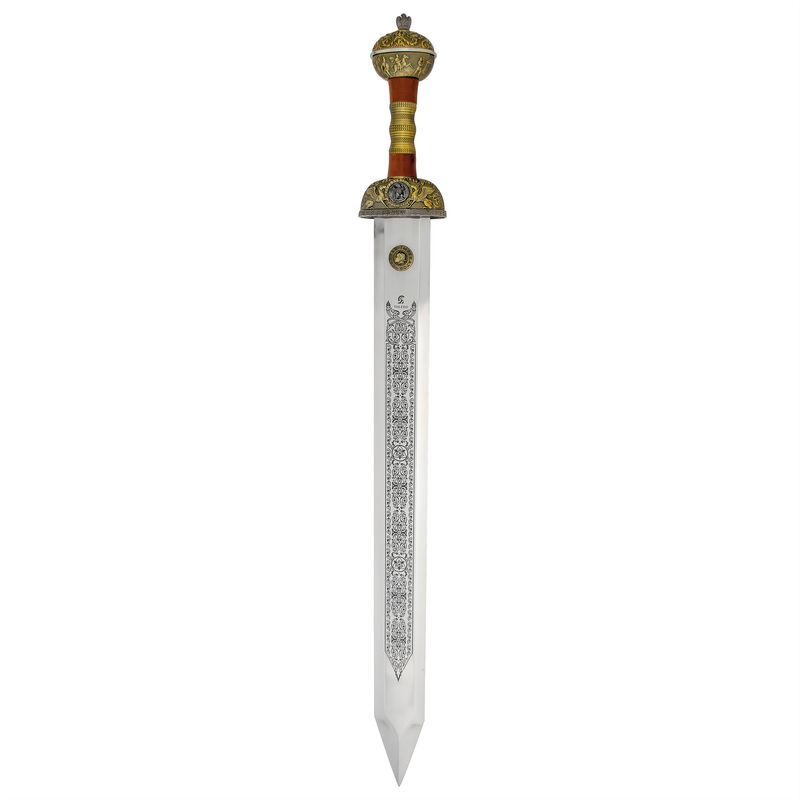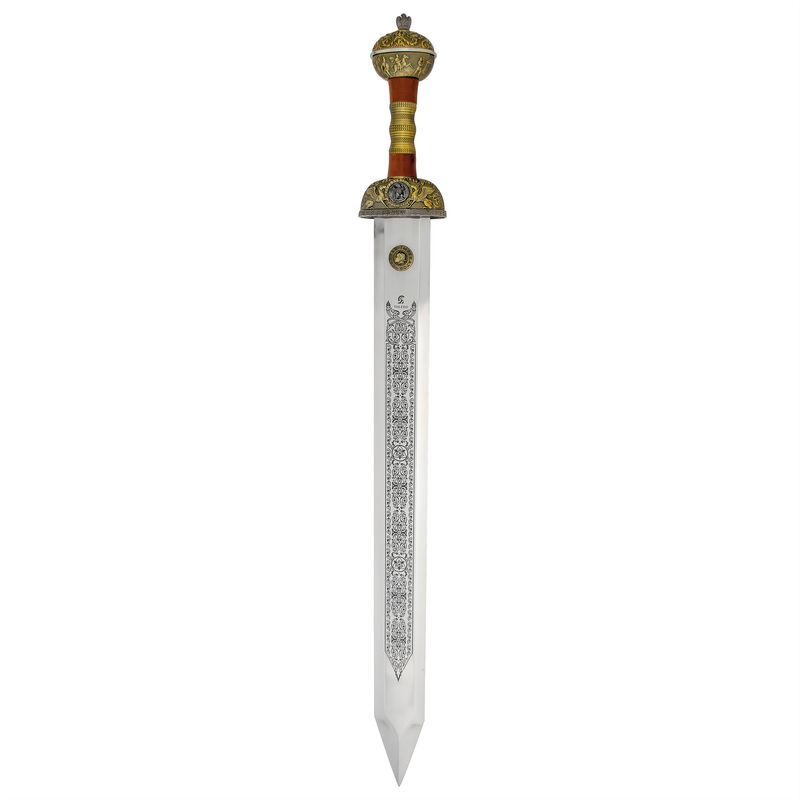 Julius Caesar was one of Rome's most famous and successful generals. He played a pivotal role in the demise of the Roman Republic and the rise of the Roman Empire that followed.
This replica of one of his most famous swords has been expertly crafted in the famous sword-making city Toledo, Spain. Its antiqued bronze hilt is heavily adorned with Roman style reliefs and features the letters SPQR (Senātus Populus que Rōmānus) on the guard. The large pommel is topped with an Imperial Eagle (Aquila). The Pompeii style stainless steel blade is richly adorned with engravings.

This sword comes ready for hanging and is designed for display only.
Actual size is 30 ½" (78cm) in length.