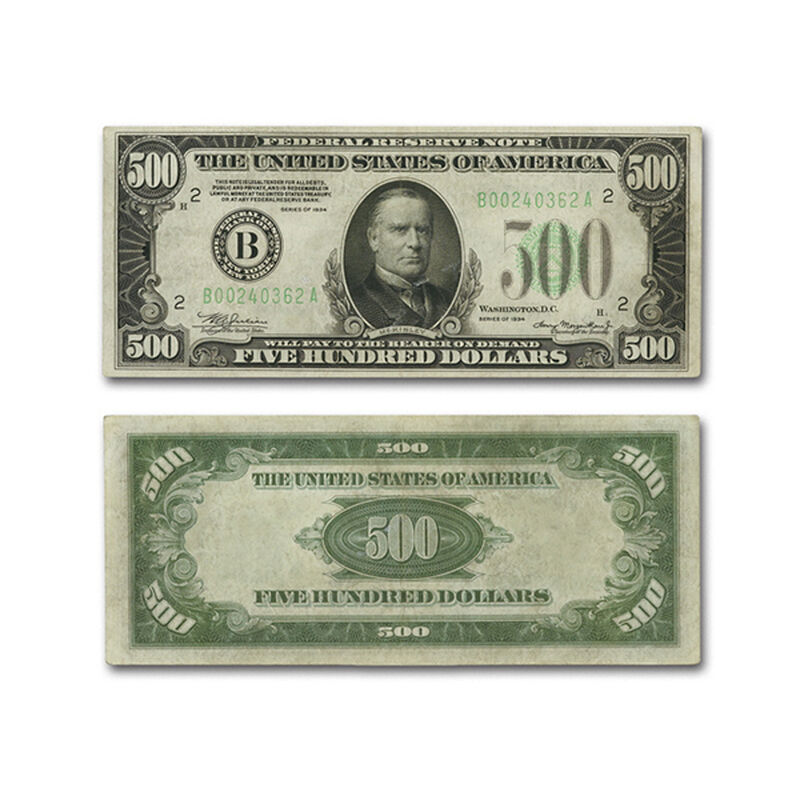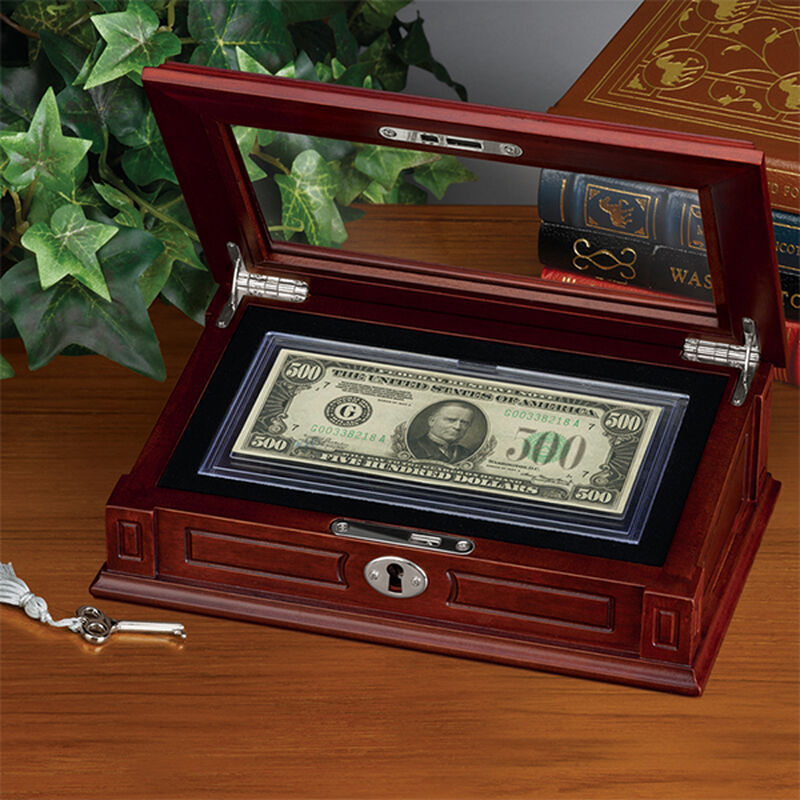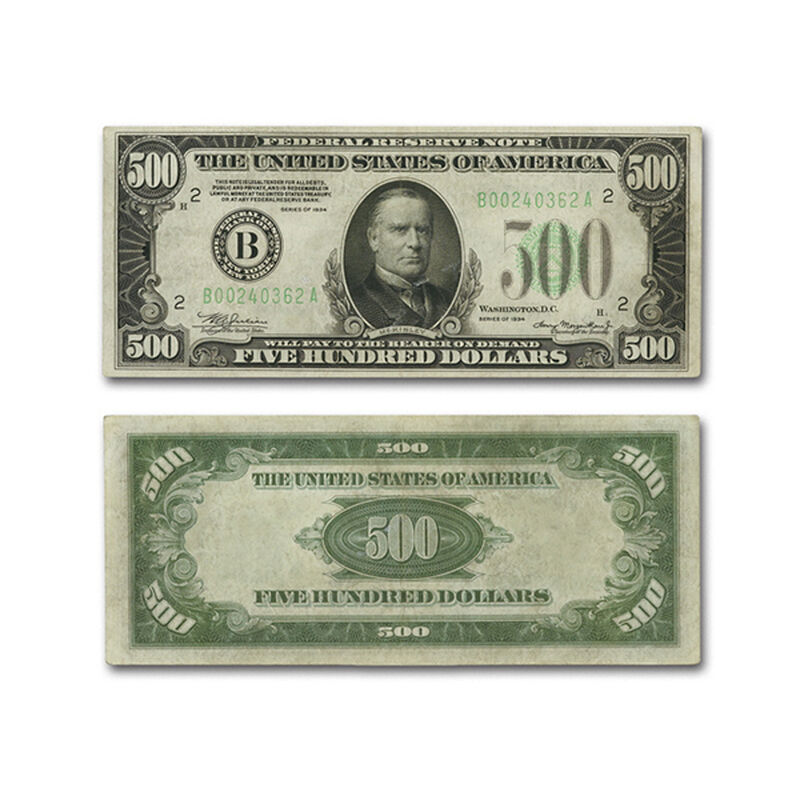 Every bill has a story – especially this one! Back in 1934 when the last U.S. $500 note series was first issued, the average American did not have five hundred dollars to their name, let alone in their wallets. With the Stock Market Crash, and the Great Depression that followed, most ordinary people would rarely get to see a bill as large as $50, or $100, and certainly not $500! In the 1930s, these $500 bills would have been secured away in bank vaults. So notoriously safeguarded, these bills were rarely seen… until now.
Now, you can acquire a dramatic presentation of one of the most fascinating bank notes ever with... The Last U.S. $500 Bill.
These Series 1934 $500 Federal Reserve Notes were lost to bank vaults until 30 years after their last issue… no longer serving as the facilitator of large-volume, bank-to-bank transactions, but between money-laundering criminals. The use of $500 bills to perform illegal transactions became so widespread that large-denomination notes were discontinued by order of the U.S. government. Most were redeemed and destroyed — making this the last U.S. $500 bill issued… and a collector's most sought-after treasure. Now, they are all-but-impossible-to-find artefacts of a bygone age.
Each note is preserved in circulated, very fine condition. For an impressive presentation, your $500 bill comes in a richly finished wooden Display Chest, complete with lock and key – and a clear glass top to provide an eye-catching view of your note. To allow complete viewing of every detail, front and back, it will be encapsulated in a clear currency holder for protection against dust, fingerprints and wear. A specially written information card with important facts to enhance your enjoyment further is also included.
As we have only a very small number of these historic bills available, requests will be accepted on a first-come, first serve basis.