The Elizabethan Sixpences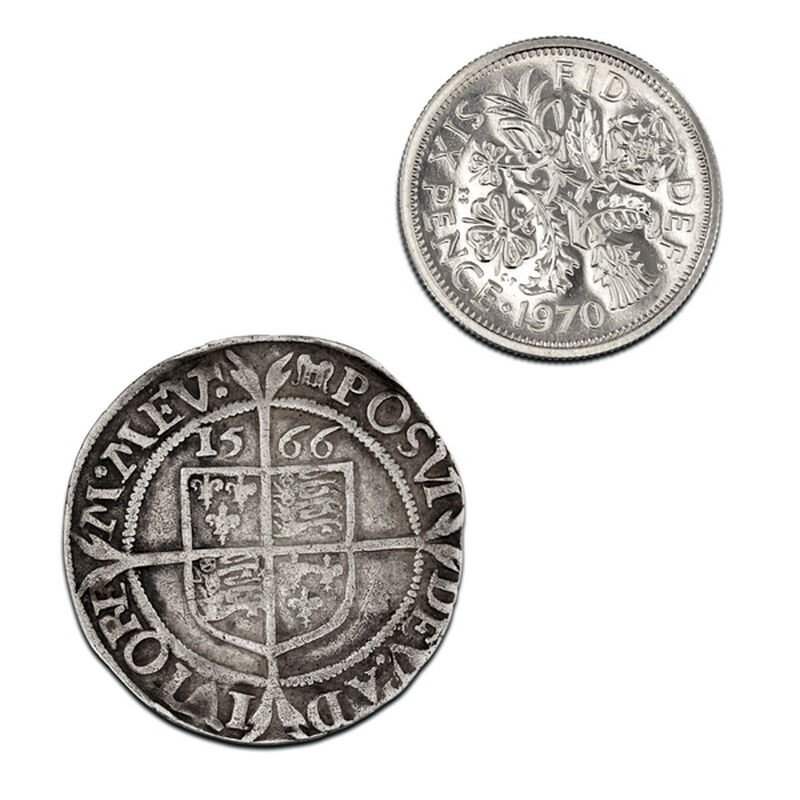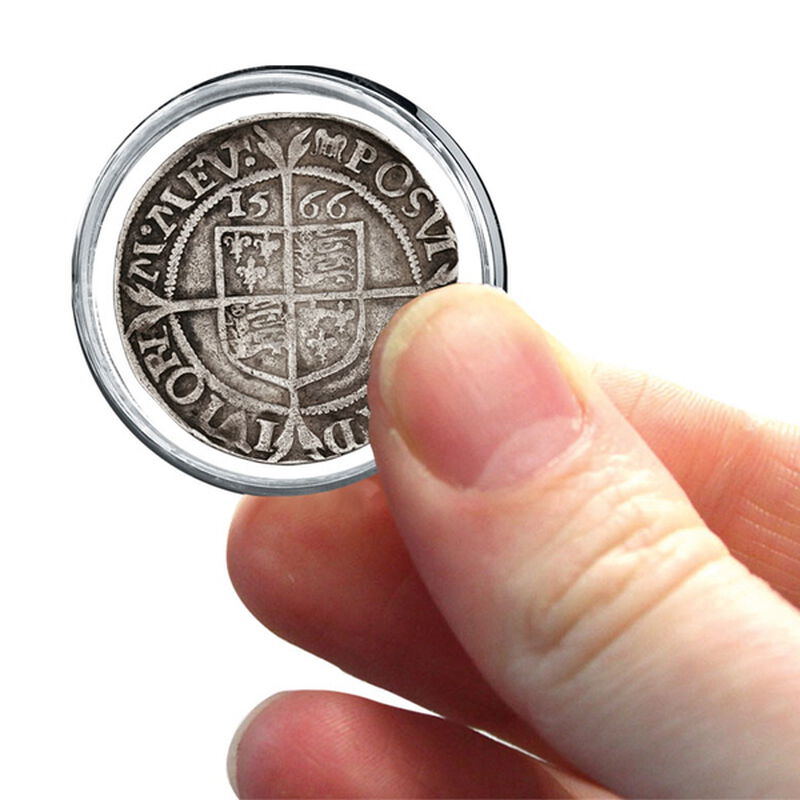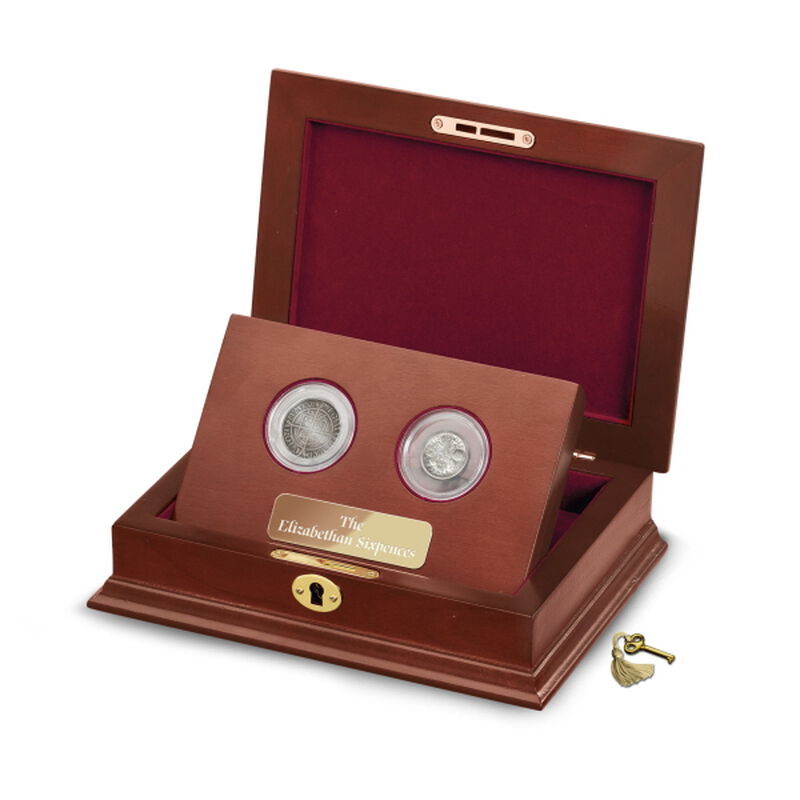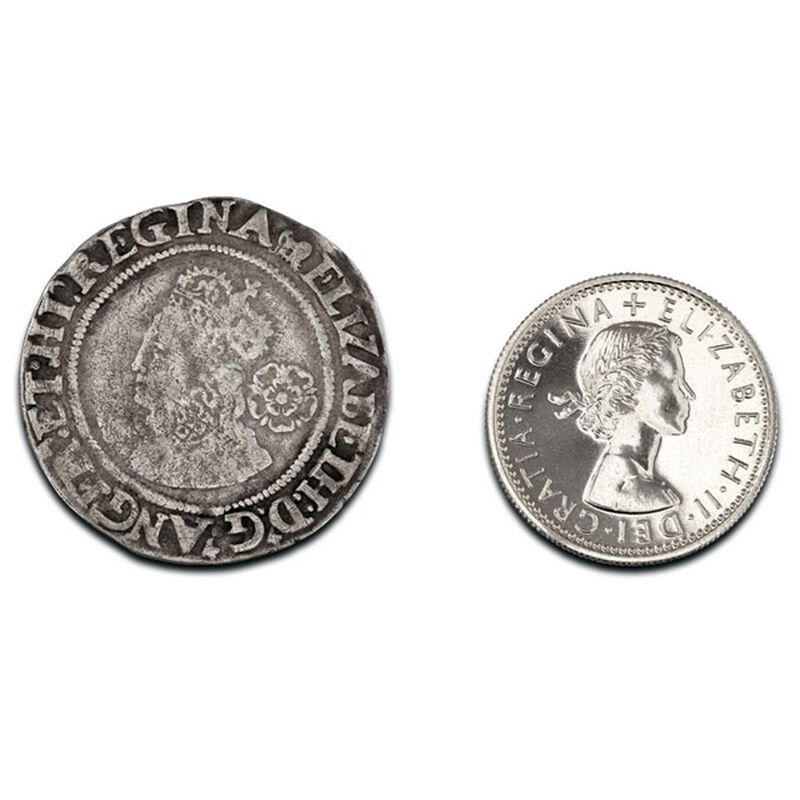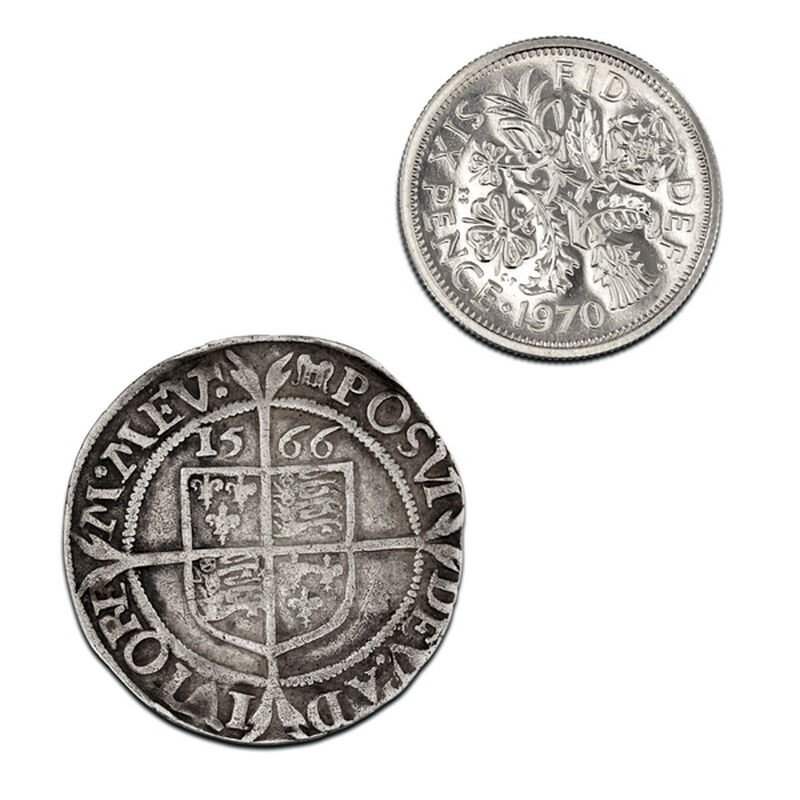 From the first minting in 1551 to decimalisation in 1970, the sixpence, or tanner, has been woven into the fabric of our nation in terms of both our coinage and our culture. To celebrate the history of this special coin this collection features a sixpence from the reigns of Elizabeth I and Elizabeth II.
The silver sixpence from the reign of Elizabeth I is over 400 years old and is a fine example of a hammered coin from the London Mint at the Tower of London. Individually struck by hand in sterling silver, it features a portrait of 'Good Queen Bess', the last Tudor monarch, and an image of the famous Tudor rose on the obverse. The Royal Arms appears on the reverse.
The introduction of decimal coinage during Elizabeth II's reign saw the sixpence discontinued. The final sixpence featured Mary Gillick's portrait of Her Majesty on the obverse and a floral design on the reverse. This perfect proof grade coin is of the finest quality and prized by collectors. It was part of a special set that was issued in 1970 to commemorate the last of the pre-decimal coins.
For a stunning display and safe storage, you'll receive – at no extra charge – a custom-crafted wooden chest with gleaming gold-toned hardware, a lock and key, and a richly-finished wooden panel which can lie flat or be set at an angle.In addition, the collection comes with a plaque and both coins are protectively encapsulated in a crystal-clear case that allows easy viewing of both front and back.