The Complete U.S. Presidents Coin Collection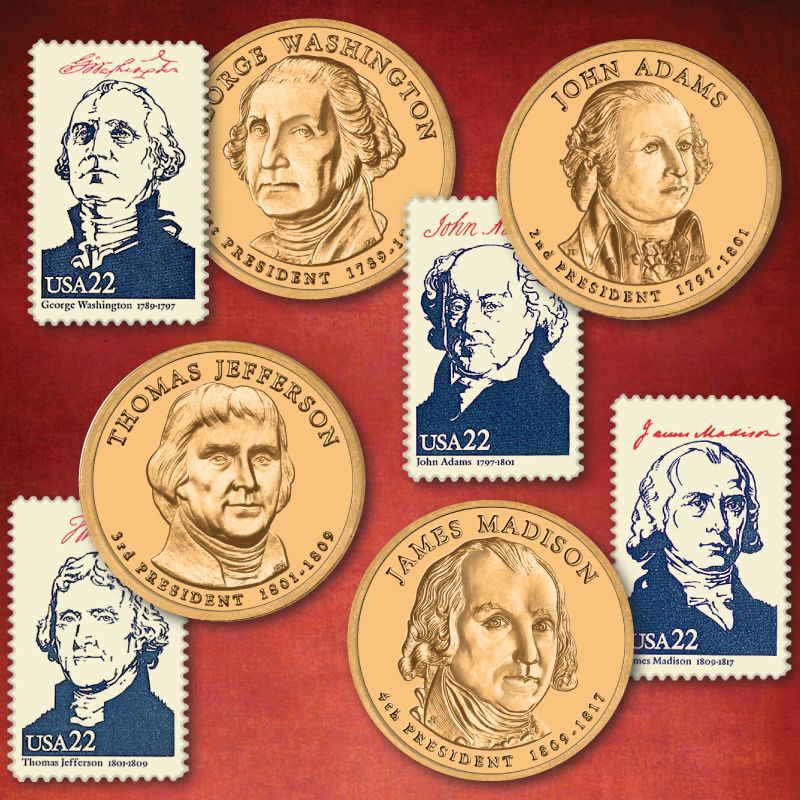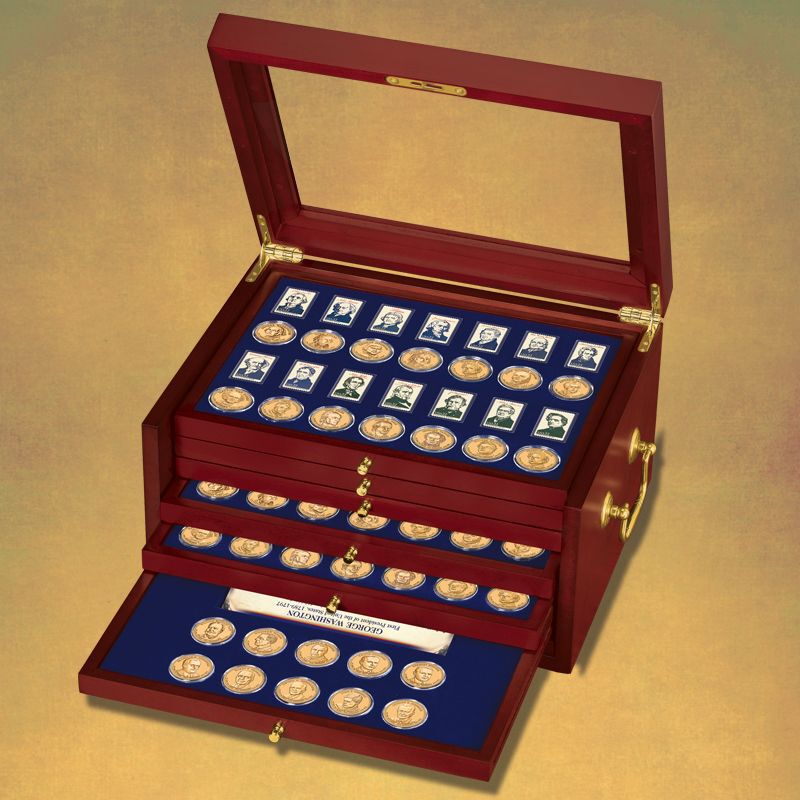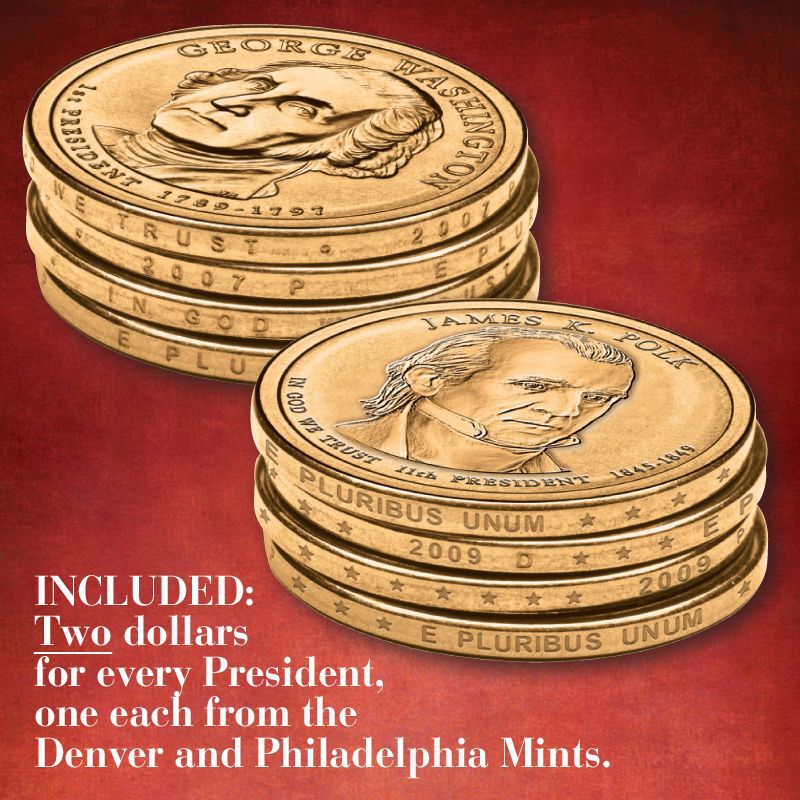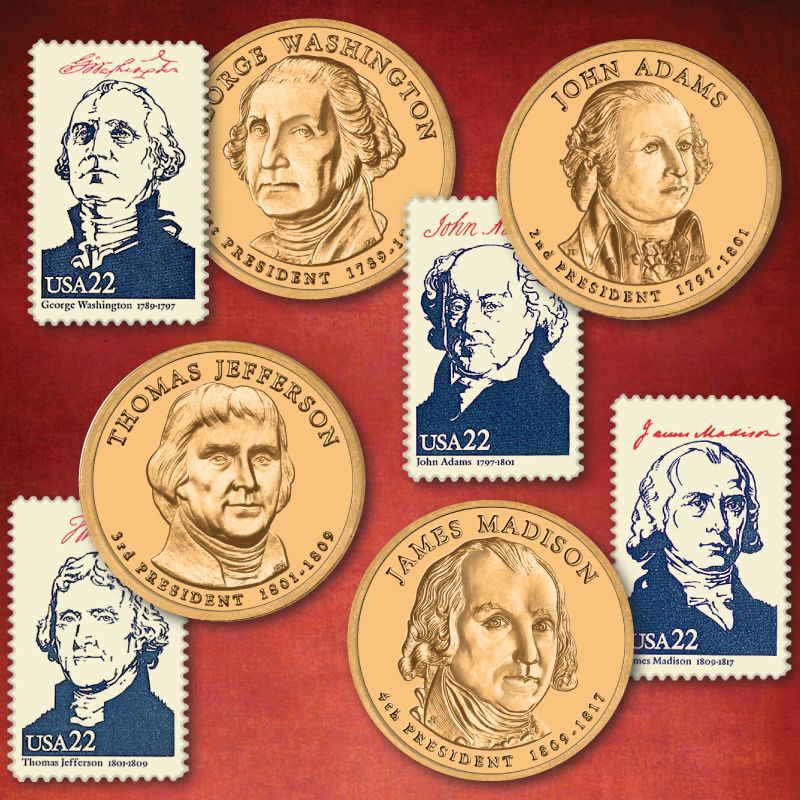 Every U.S. Presidents golden dollar coin from both the Philadelphia and Denver Mints…
Two specimens for every President, one each from the Philadelphia and Denver Mints, in an unbroken sequence starting with the inaugural 2007 coins.
Mint-condition stamps that complement each coin, with the complete 1986 U.S. Presidents issue, and special commemorative stamps for those who followed.
All out-of-production U.S. Presidential coins—guaranteed!
The first coin series to honour our former chief executives, including the NEWEST coin for President George H.W. Bush!
Presented in the brilliant uncirculated condition that collectors demand, with each coin (and stamp) protectively encapsulated in a crystal-clear holder.
Biography Cards that put each Presidency into historical context.
FREE: A Display Chest and Collector's Guide, yours at no extra charge, sent with the third shipment.
Show Less
Show More
In stock. Ships in 4-7 business days.
£22
for your first shipment of two coins
Thereafter, you will receive 4 coins every other month and pay for two coins each month. Coins are £11 each.
The Complete U.S. Presidents Coin Collection includes every Presidential dollar, starting with the rarely seen 2007 "Founding Fathers" issues, honouring Presidents Washington, Adams, Jefferson and Madison, and ending with the final 2020 George H.W. Bush coin. You'll receive one each from both the Philadelphia and Denver Mints - that's two brilliant uncirculated condition specimens for every President.
To enhance this collection, it also includes the complete 1986 U.S. Presidents stamp series, featuring woodcut-style portraits of every President who served until 1986. For the Presidents who served after the 1986 issue, special commemorative stamps will be included in the collection. Presented in coveted mint condition, these fascinating stamps offer a unique perspective of the legacy of each President and add significantly to the appeal of the coins.
This stunning heirloom deserves a prominent display — and gets it with the custom-crafted wooden chest included free of charge. Featuring a sparkling glass top and gleaming gold-toned hardware, this multi-tiered case has special slotted drawers for the coins and stamps, along with additional drawers for the Biography Cards. The chest and magnifying loupe will be sent with a free Collector's Guide in the third shipment.