The D-Day Allied Forces Silver Set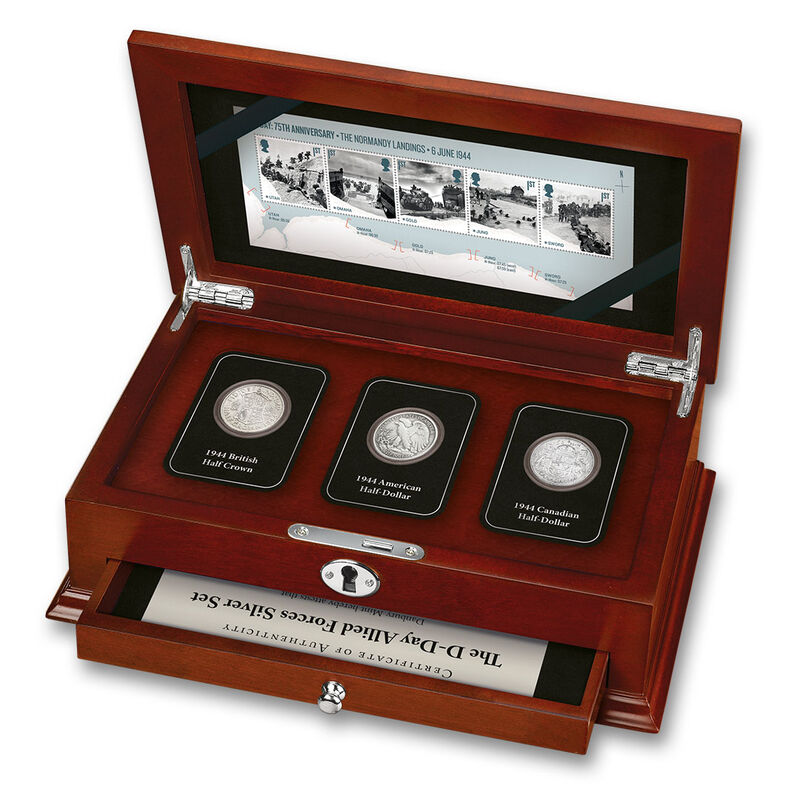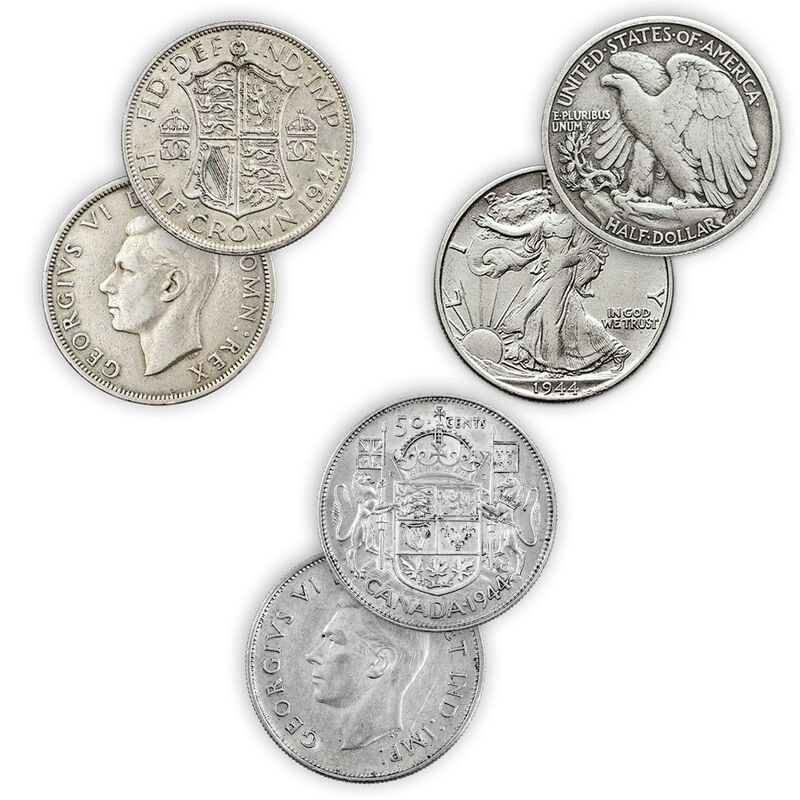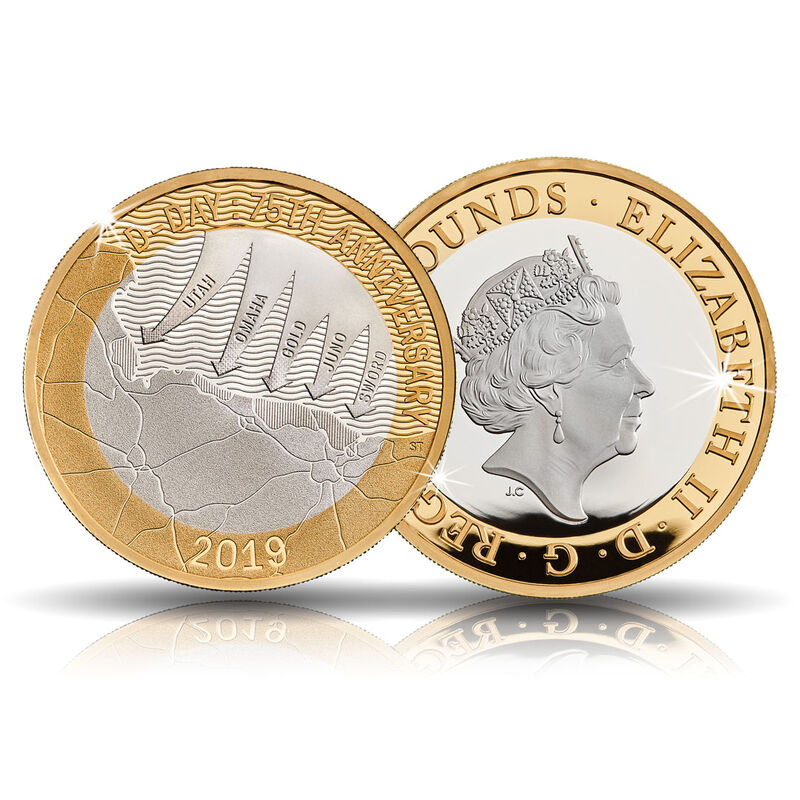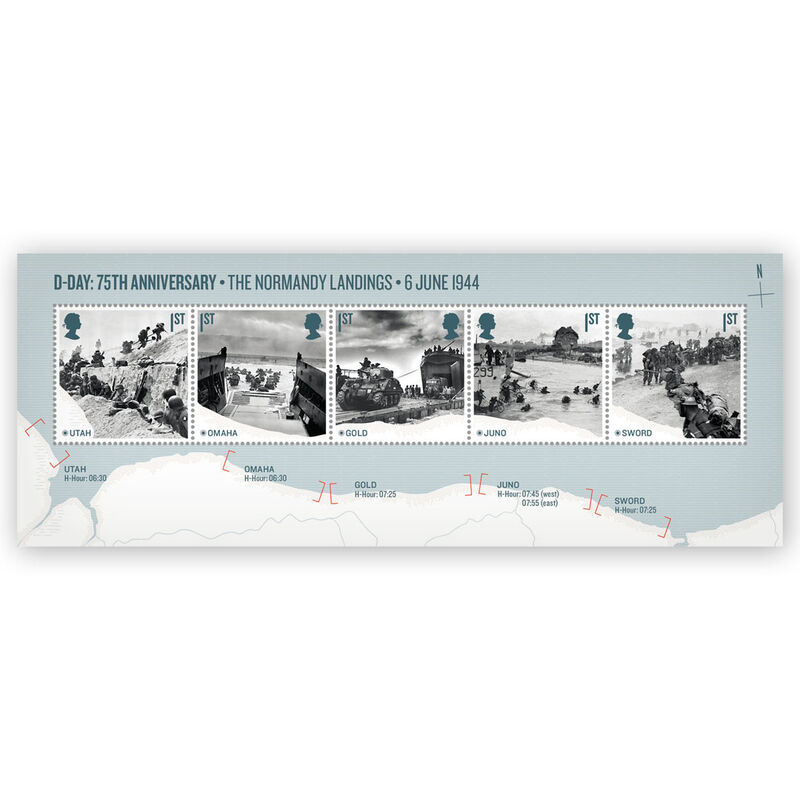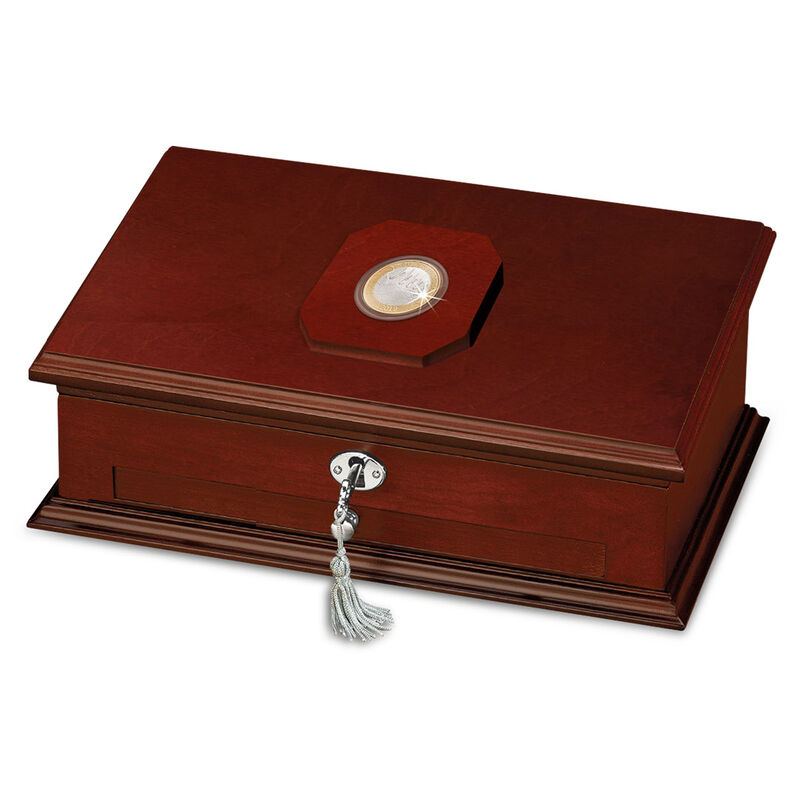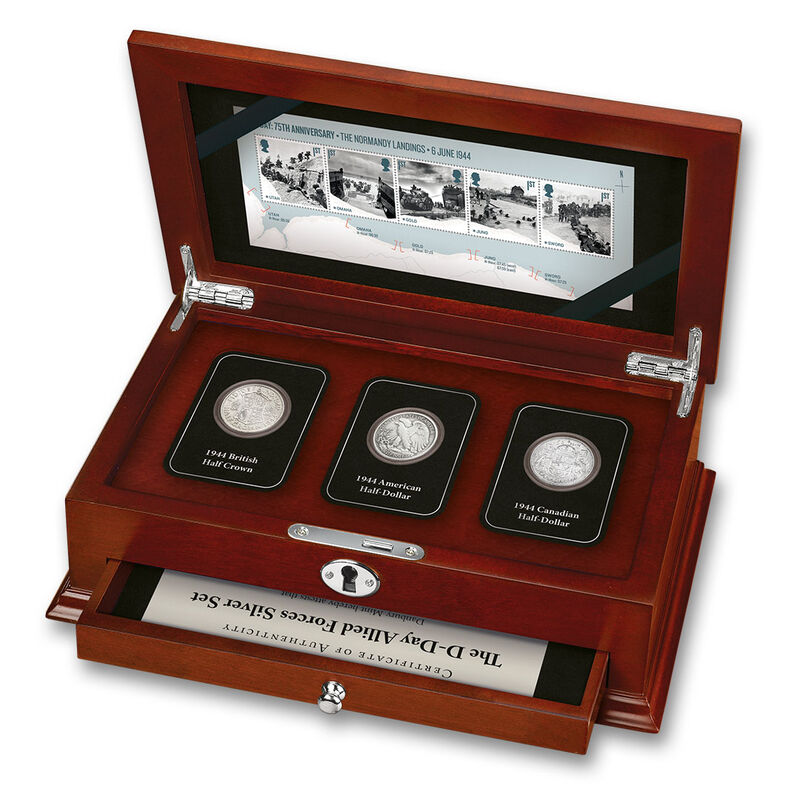 An exclusive collection commemorating the 75th anniversary of the D-Day Landings. This magnificent collection includes genuine 1944 silver coins from the countries that made up the Allied Forces, an official 2019 £2 92.5% silver proof coin from the Royal Mint, plus the mint condition 2019 stamp sheet issued by the Royal Mail.
Show Less
Show More
Now available for pre-order. Ships Jan 2020.
A force of around 150,000 men, 11,000 aircraft, 2,500 landing craft and 1,200 warships were involved in the largest seaborne invasion in history – Operation Overlord. As dawn broke on 6 June 1944, Great Britain, the United States and Canada joined forces to storm five beaches along the Normandy coast. It marked the beginning of the end of World War II.In tribute to the brave soldiers who landed in Normandy on that historic day, Danbury Mint proudly presents…
The D-Day Allied Forces Silver Set
. This inspiring collection combines authentic 1944 coins with stunning 75
th
anniversary commemoratives in a handsome display – perfect to stand pride of place in any living room.
Genuine silver coins from 1944 - Silver coins from the three Allied countries are represented in this landmark collection – the British half crown, the U.S. half-dollar and Canadian half-dollar. These war-time issued coins are of historic and enduring value.
Official 92.5% Silver Proof coin by the Royal Mint - To celebrate the 75th anniversary of the D-Day Landings, the Royal Mint has released a brand new silver proof coin. This proof coin has been struck in 925 sterling silver and plated in fine gold – the perfect finish for an important celebration. The design on the reverse shows the five beaches used in the Normandy Landings – Utah, Omaha, Gold, Juno and Sword.
Brand new, mint condition commemorative stamp sheet - The official Royal Mail 75th anniversary stamp sheet marks the 75th anniversary of D-Day. It includes five mint-condition stamps featuring photographs of the landings at each of the beaches. They are set against a map of the Assault Beach Areas and the respective attack times. This allows you to immerse yourself in one of the most important days in world history.
Free display chest - A custom-crafted wooden Display Chest is yours at no additional charge! With a lock and key for additional security, this Chest is the perfect way to display and protect your impressive collection.