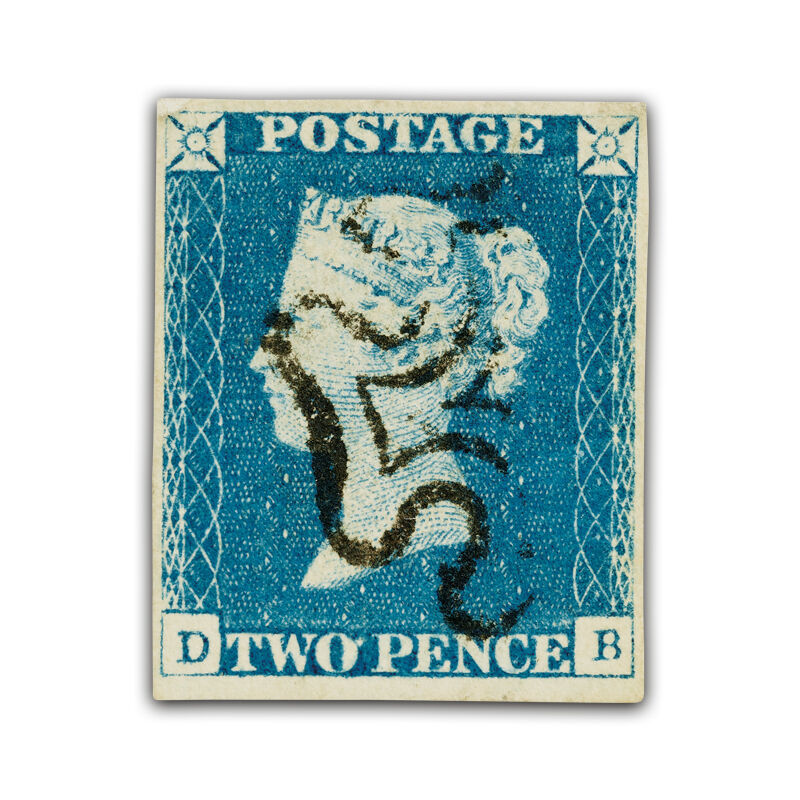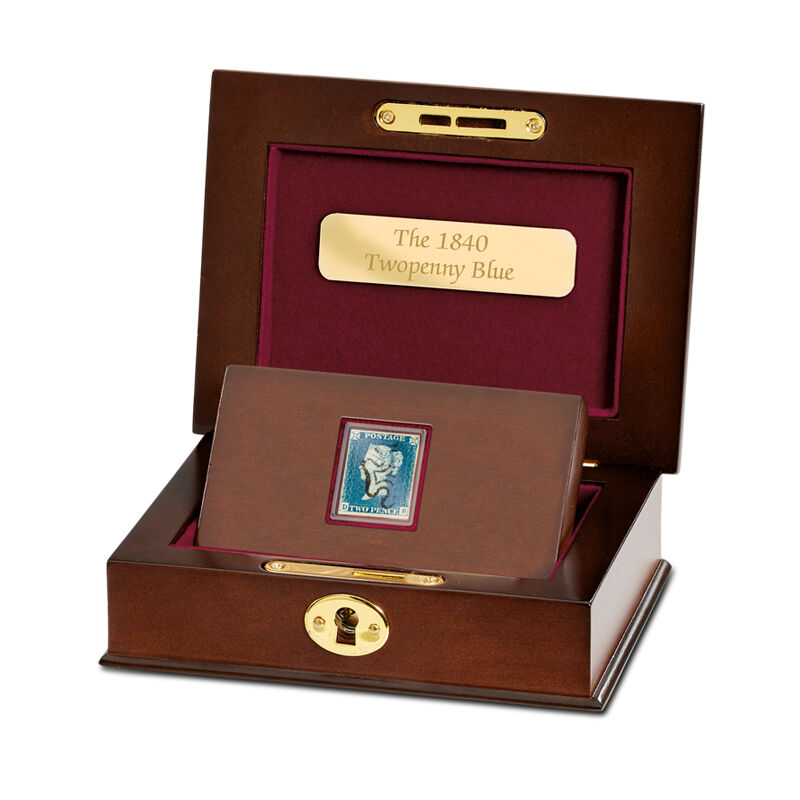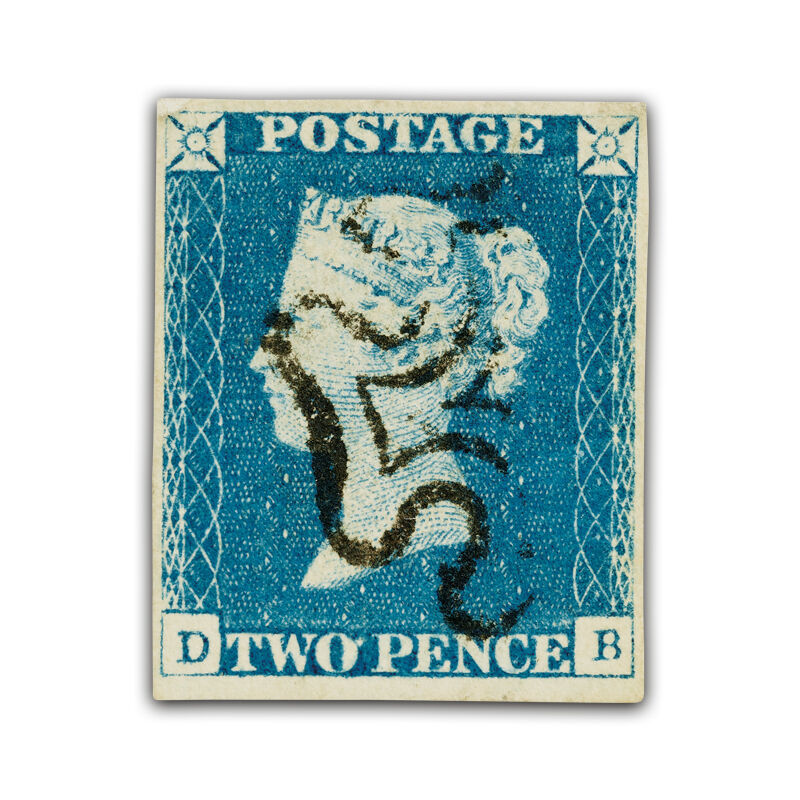 Whilst the Penny Black has gone down in history as the stamp which revolutionised postage, the Twopenny Blue – issued just days after the Penny Black – is scarcer and hence more valuable than its lower denomination counterpart. Costing twice as much as the Penny Black, and intended for "double rate" letters – the Twopenny Blue was produced in far smaller quantities, and is now very rare.
This example was printed in 1840 – the first year of issue – and is therefore highly sought after. The distinction between the 1840 Twopenny Blue and later issues is easy to spot: in 1841 a white line was added to the design below the word "POSTAGE" and above the words "TWO PENCE".The quality of this stamp is also easy to see. First, it has four good, wide and even margins. Second, it has a clear cancellation mark and is free from the creases and tears that lower the appeal, and value, of such a special stamp. A high-grade Twopenny Blue is prized by collectors around the world – and now you have the opportunity to acquire one for yourself!
Your stamp will be presented in durable, crystal-clear case and mounted on a richly-finished wooden panel, which can lie flat or be set at an angle in the handsome display chest provided. The chest features gleaming gold-tone fixtures and a lock and key, and is accompanied by a certificate of authenticity. What's more, it's yours at no additional charge!