American Eagle Silver Dollars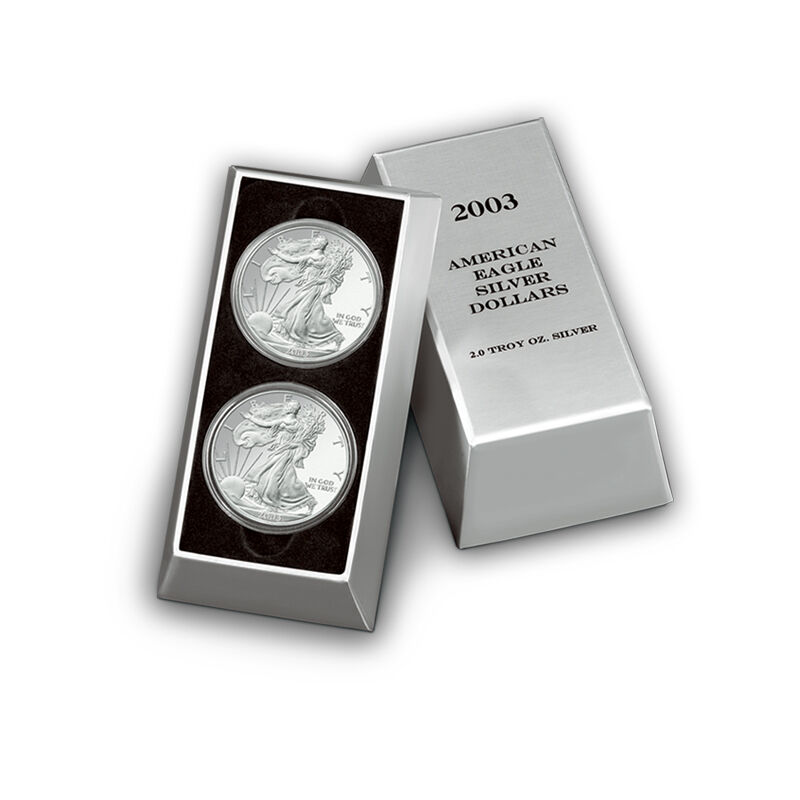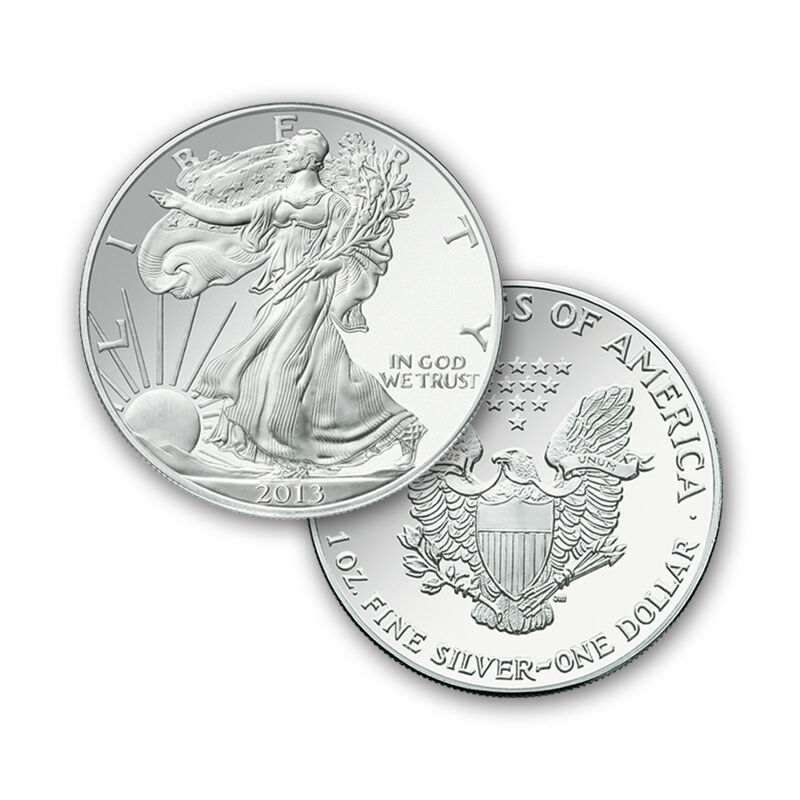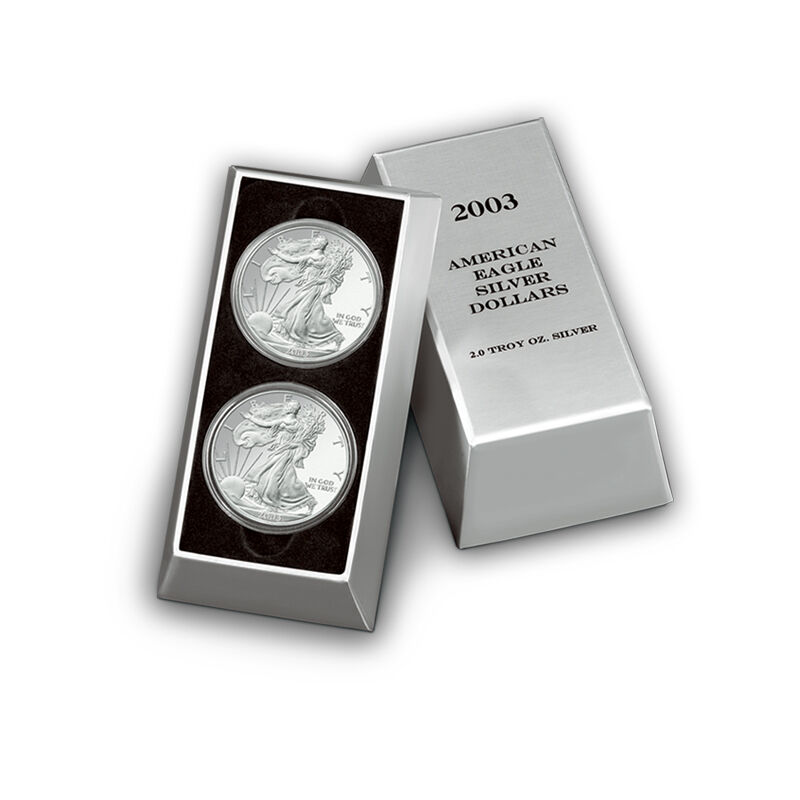 In recent years the U.S. Mint has faced unprecedented demand for American Eagle Silver Dollars. In fact, demand has skyrocketed so much in some years that the government has run out of them and suspended sales. When sales have eventually resumed, the coins have been rationed in an effort to distribute them fairly in the face of overwhelming popularity.This is your rare chance to take advantage of an extraordinary silver distribution from the Danbury Mint vaults and to build a personal treasury that will become a lastinginheritance.By subscribing to this collection you will receive:
An unbroken sequence of genuine American Eagle Silver Dollars issued every year from 2003 to 2014. The American Eagle Silver Dollar is the only one-ounce silver bullion coin whose weight and silver purity are guaranteed by the U.S. government.
12 custom-crafted "Silver Bricks," each containing two American Eagle Silver Dollars and denoting the year of issue and "2.0 TROY OZ. SILVER."
Crystal-clear protective capsules that preserve the original brilliant uncirculated condition of each authentic American Eagle Silver Dollar.
Certificate of Silver Dollar Acquisition attesting to your ownership of this prized collection.
An exquisite deluxe wooden Vault Chest at no additional cost along with your third shipment. Your handsome Chest, complete with lock and key for added security, features 12 labelled storage compartments and is specially designed to display and protect your heirloom collection.