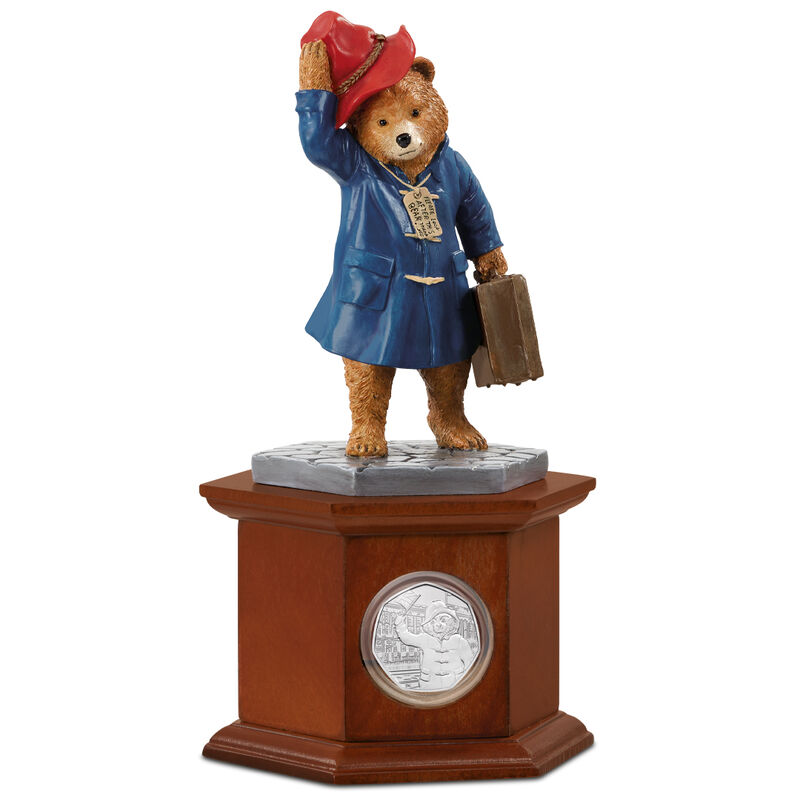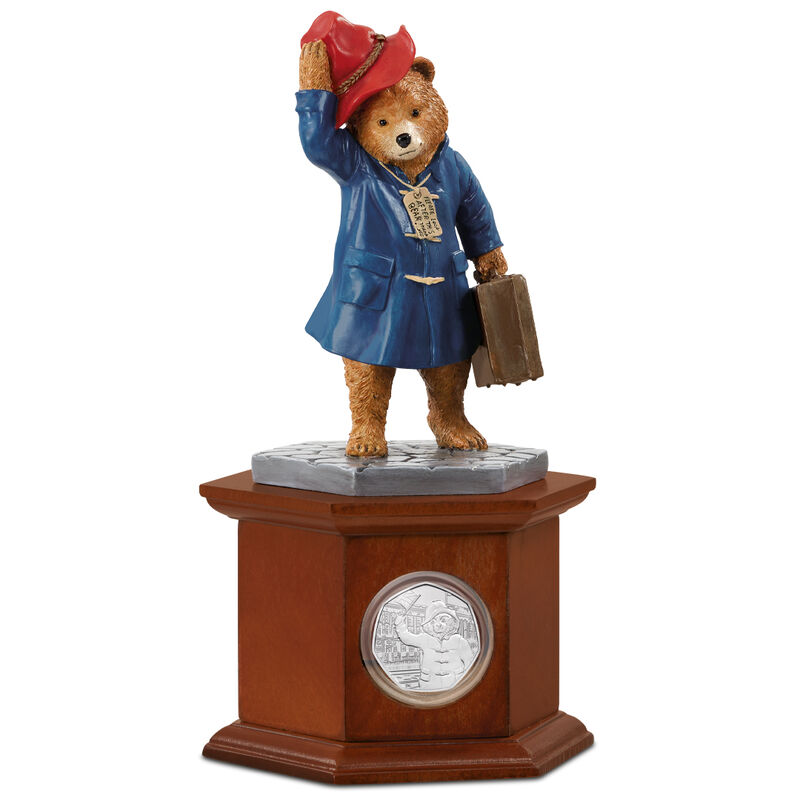 Sixty years after the publication of his original adventure "A Bear Called Paddington", everyone's favourite marmalade-loving bear appeared on official UK coinage for the very first time. The coins proved incredibly popular with collectors and PaddingtonTM fans alike.
Now, we have created a very special way to display one of these exceptional Royal Mint issues.
A Bear Called Paddington is an exclusive hand-painted sculpture set with a genuine Paddington 50p struck to a "Brilliant Uncirculated" standard. Beautifully crafted and painted by hand, Paddington has been recreated just as he appears on the big screen. Wearing his trademark blue duffle coat, doffing his old bush hat and carrying his battered old suitcase in his paw!
To preserve the coin's uncirculated condition, it's been sealed in a protective clear crystal capsule and set into the specially crafted wooden base. You can remove it at any time to examine both sides, without fear of damage from dust, dirt or fingerprints.
(The Paddington coin supplied may vary according to availability).
Actual size is 8" (20cm) tall, including base.
© P&Co. Ltd./SC 2019 Licensed on behalf of Studiocanal S.A.S by Copyrights Group.