The Good Doctor by Steiff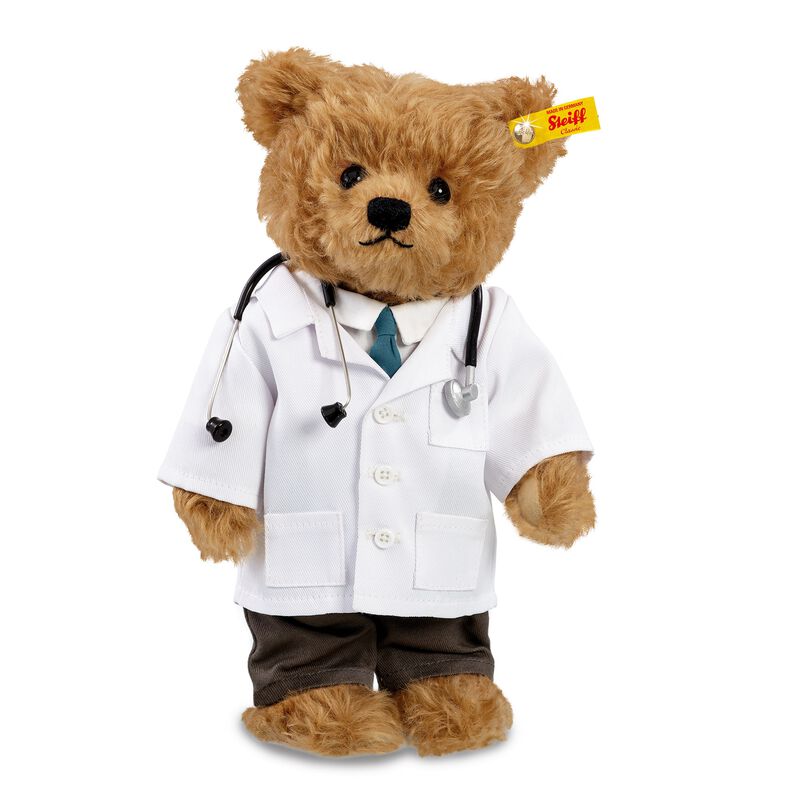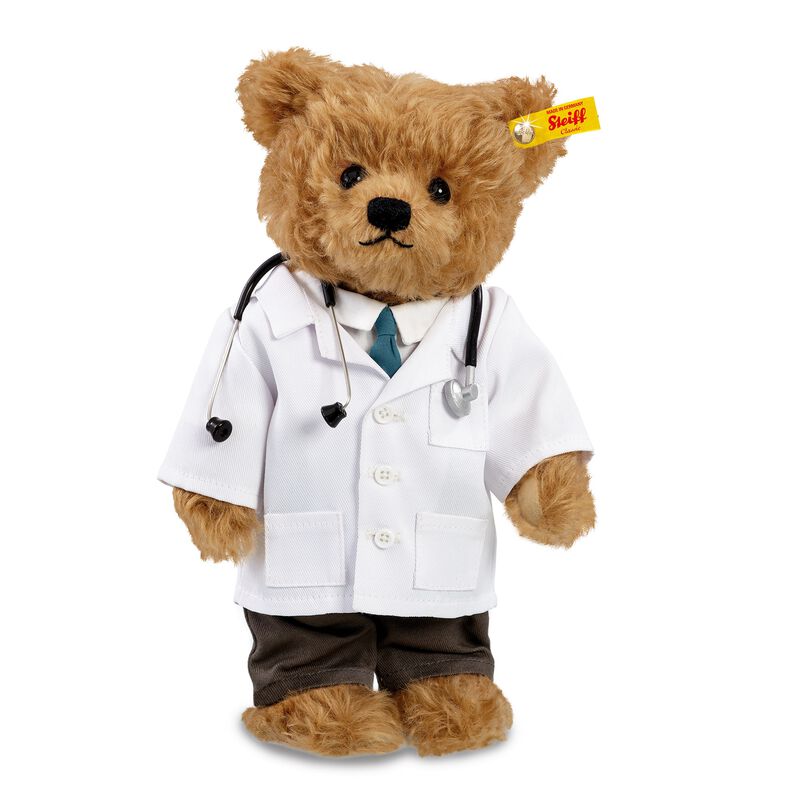 Danbury Mint and Steiff are proud to pay tribute to the dedicated doctors working for the NHS.Meet "The Good Doctor".
Smartly dressed in grey trousers, a crisp white shirt, blue tie and clinical white coat with his trusty stethoscope around his neck, he's a true professional with a lovely bedside manner.Made from luxuriously soft russet-coloured mohair, this kindly bear's expression is full of warmth. He has a charming hand-stitched nose and mouth and a friendly twinkle in those endearing boot-button eyes.
In his ear, you'll see the world-famous Steiff 'button-in-ear', your guarantee that he's a genuine Steiff original.
Satisfaction guaranteed – return within 90 days for a FULL refund.