Steiff Terri the Welsh Terrier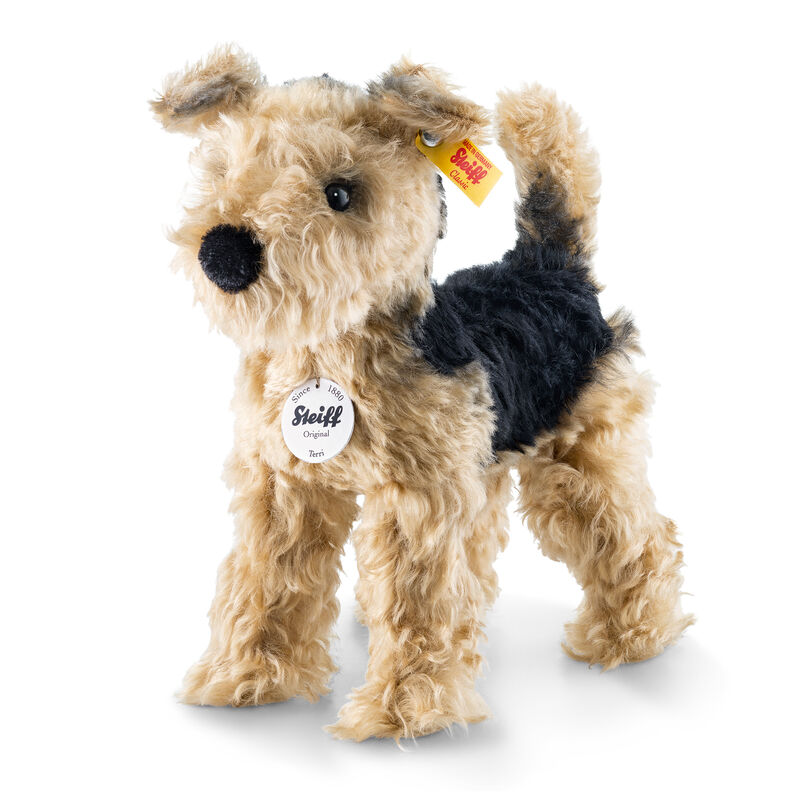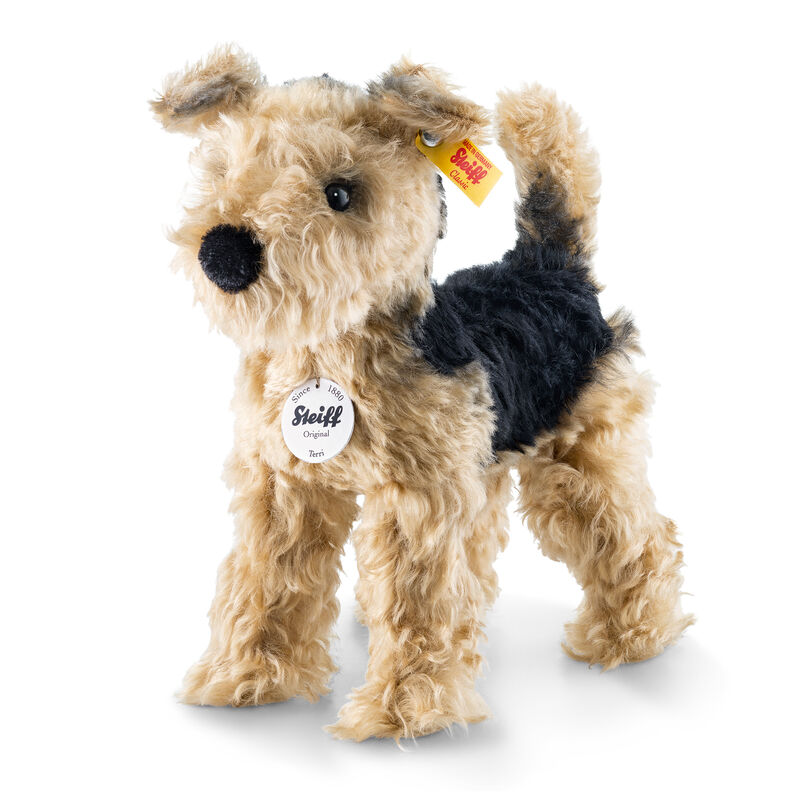 Known for their lively and affectionate nature, Welsh Terriers have been a part of British life for over 500 years. Originally hailing from Wales, as their name suggests, these gorgeous terriers are hardworking, loyal companions that make a fantastic addition to any family.
Terri is no exception as she charms everyone who meets her. This gorgeous pooch has been made from luxurious mohair, perfect for recreating her distinctive wiry curls. Her adorable features have been crafted in fine detail by Steiff from her folder ears to her tail that's standing to attention!
Terri is finished with Steiff's trademark "button-in-ear", their guarantee of quality.
Actual size of Terri is 10" (26cm) standing.