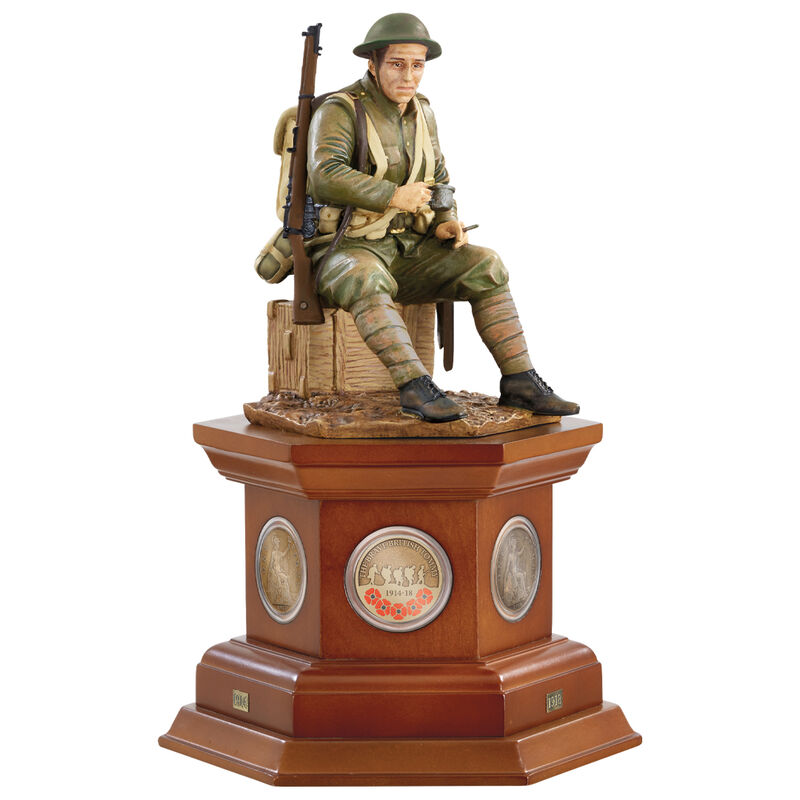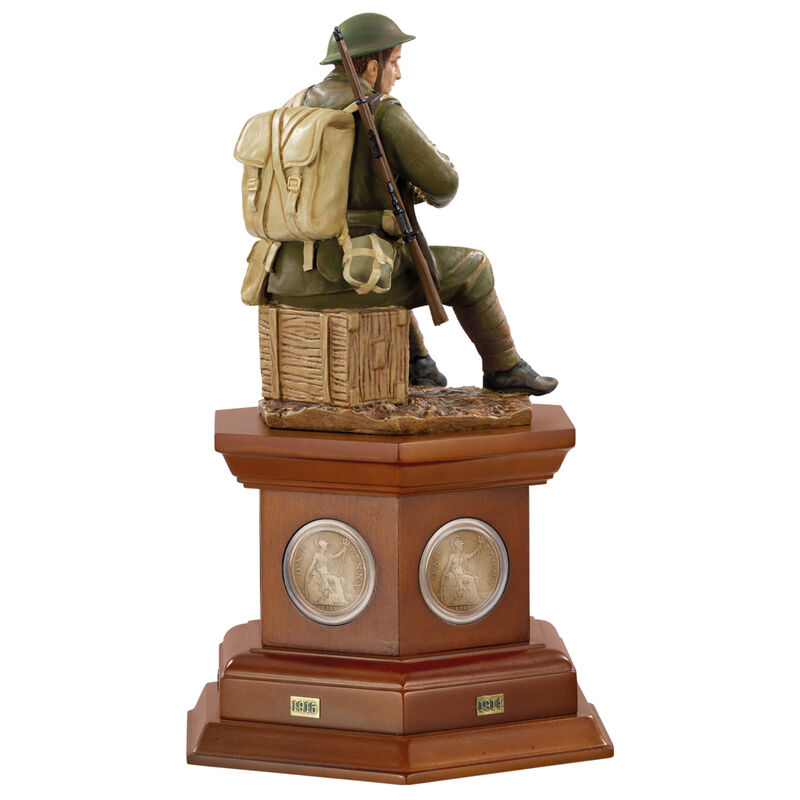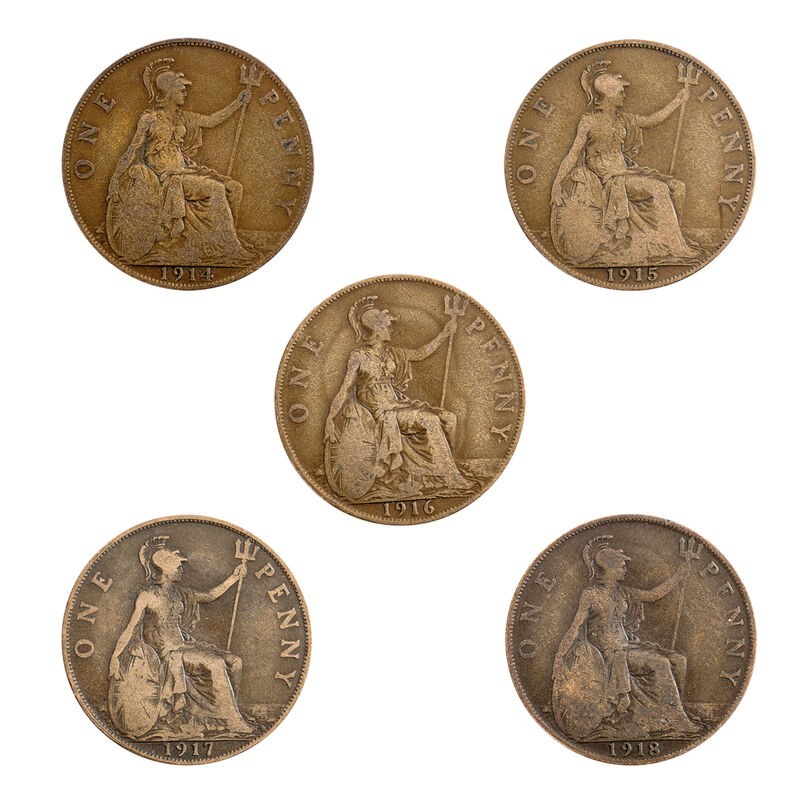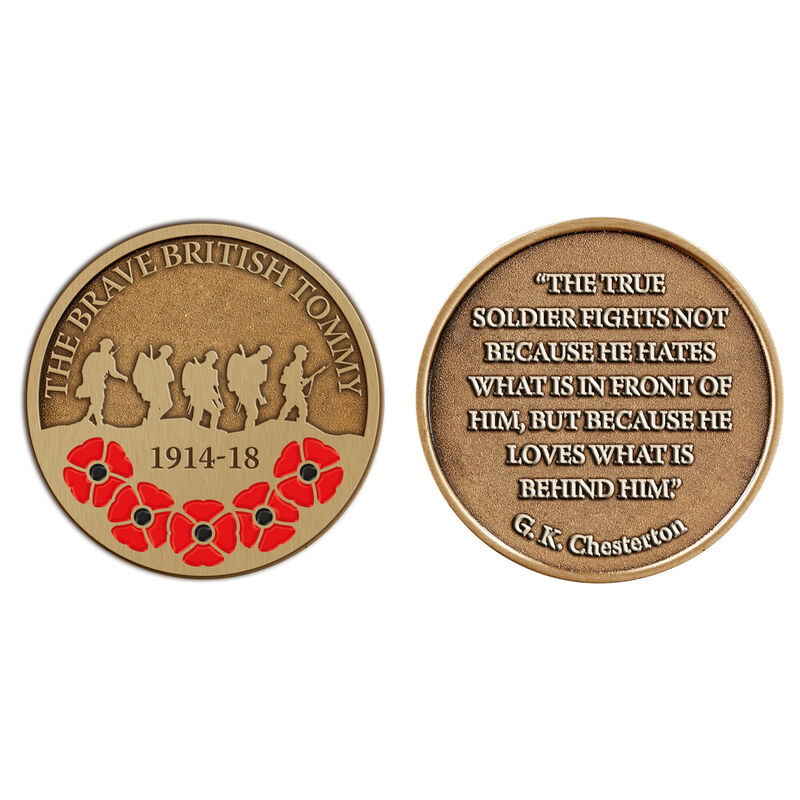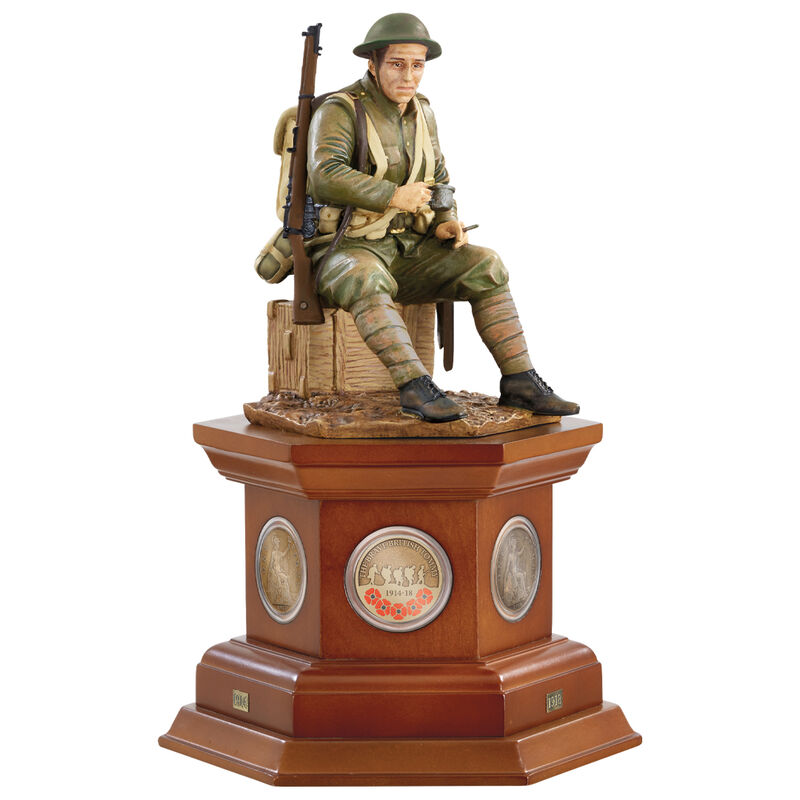 When war broke out in 1914, the call to arms was proudly heeded by ordinary British men. They left their homes and families to defend their country. And, over the course of the war, thousands of brave British Tommies gave their lives in service.Now, to honour the soldiers who served in the First World War, Danbury Mint presents…
In the Trenches
.
Using expert guidance from our military historian, our master craftsmen have recreated every detail – from the tucked in laces of Tommy's boots to the straps on his rucksack, painstaking research by our expert military historian has ensured that every detail of the sculpture is historically accurate.
Inspired by 'Trench Pals' a painting of a British First World War soldier seated in the trench, with his cup of tea. Chris Collingwood, the acclaimed military artist who made this work of art has endorsed this magnificent sculpture which has been hand-painted in true-to-life colours.
Set around the sides are genuine pennies from each year of the war, 1914-1918. These circulated pennies have survived two World Wars, and decades of peace. If these coins could talk, imagine the stories they could tell!
As an extra special touch, Danbury Mint has commissioned an exclusive commemorative medal, the same size as the pennies, to sit proudly beneath the sculpture. The gold-toned medal features silhouettes of marching soldiers, with five bright red poppies surrounding dates '1914-18'. On the reverse are the moving words of writer G. K. Chesterton: "The true soldier fights not because he hates what is in front of him, but because he loves what is behind him".
Exclusive to Danbury Mint.
Limited edition of just 1,918.