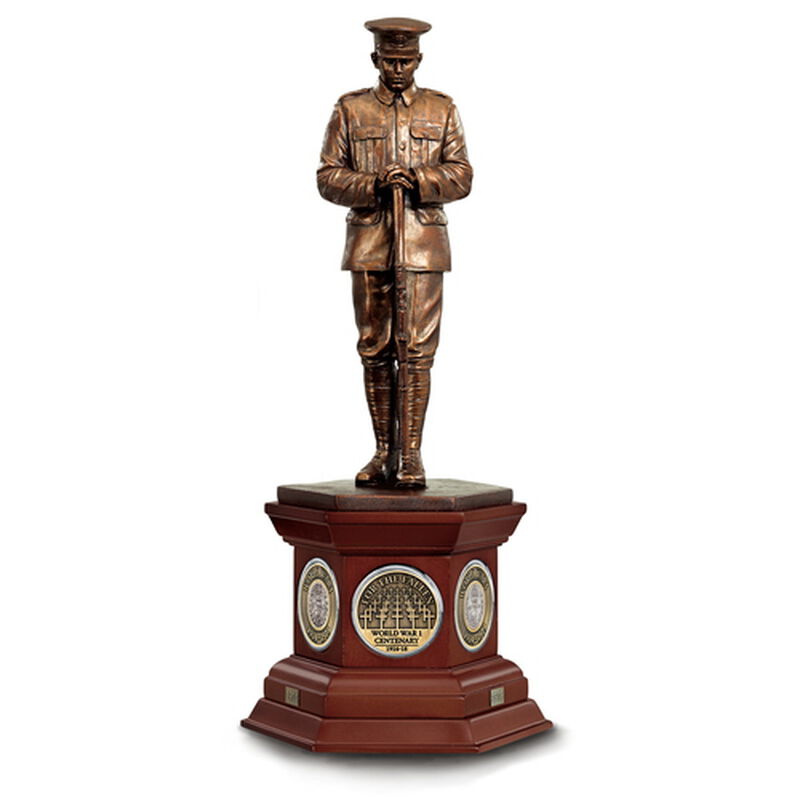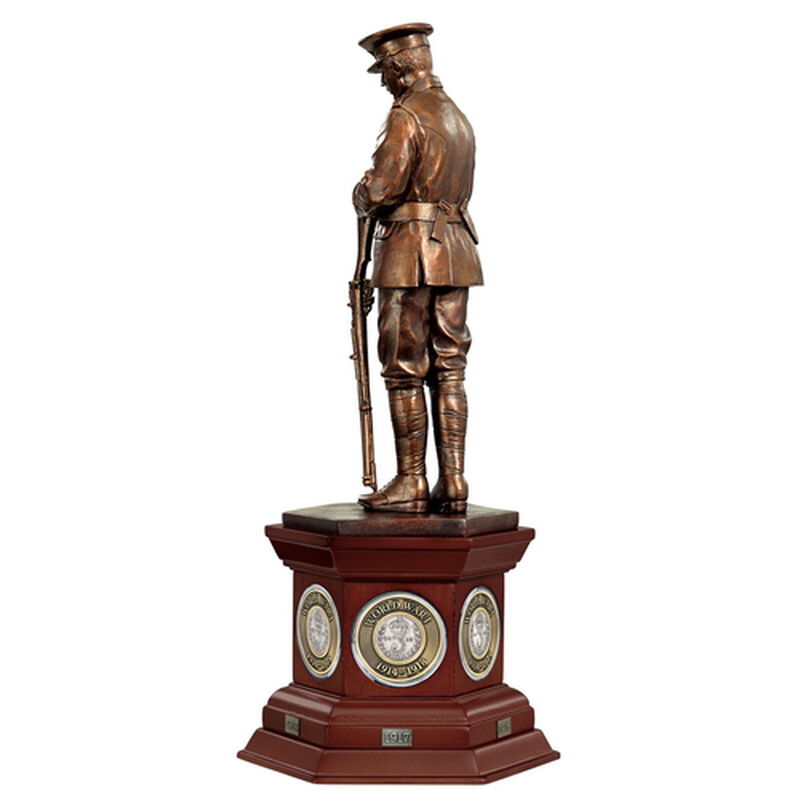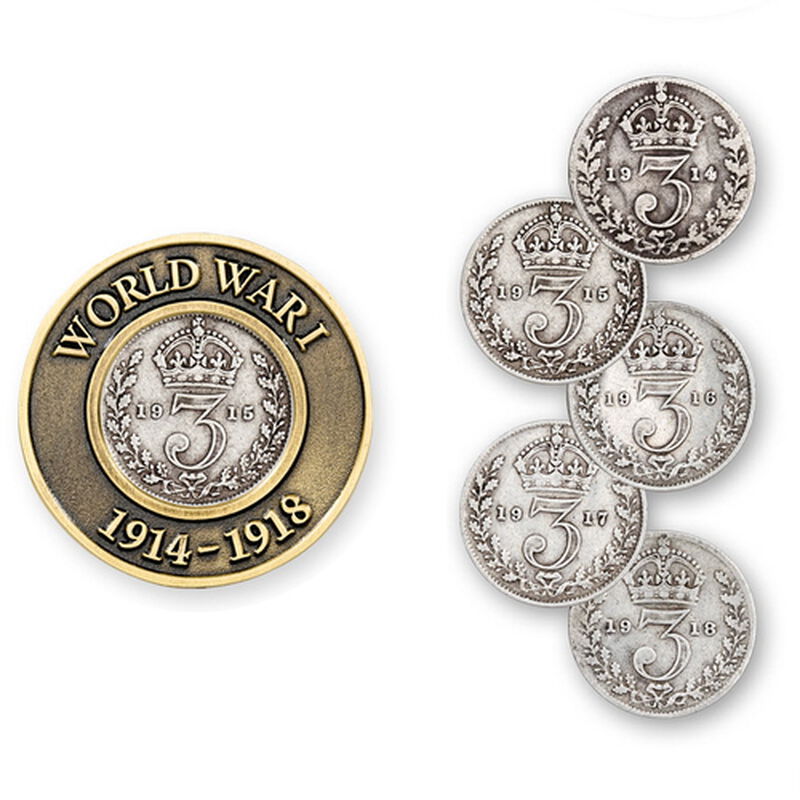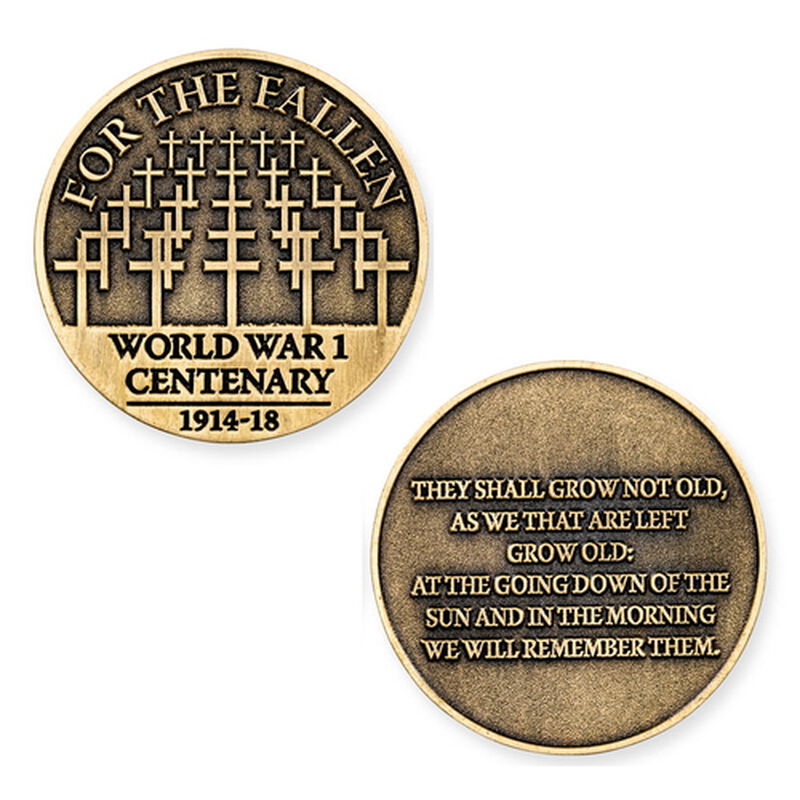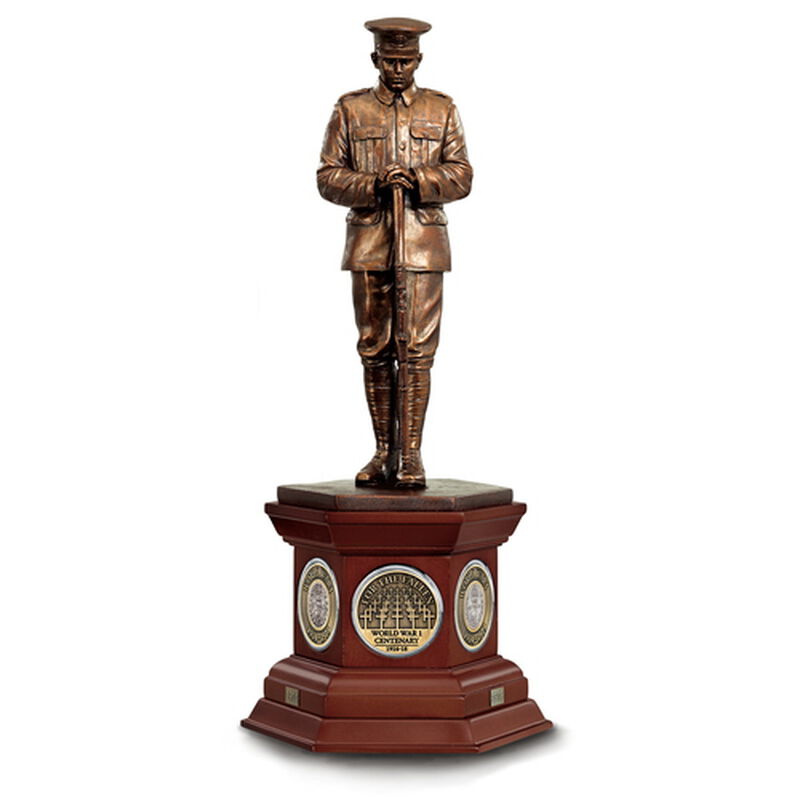 To commemorate the centenary of the First World War and to honour those who were lost, Danbury Mint presents…
For the Fallen
.
Every detail of the soldier's uniform is accurate from his jacket to the tucked-in laces on his boots. He is captured in mourning pose, his head bowed as he remembers his lost comrades.
Specially-crafted hexagonal wooden base.
Five genuine silver threepences, one from each year of the war. These coins were used during this time of combat, and have survived for a century since. Each coin is minted in precious 92.5% silver and is a real piece of history!
Features an exclusive commemorative medal. The words "FOR THE FALLEN" act as a reminder of the brave soldiers who were lost. The reverse of the medal features a poignant verse from the famous remembrance poem "For the Fallen" by Laurence Binyon.
All of these elements combine to create a sculpture of immense significance that you can be proud to display.