The US Silver Certificate Collection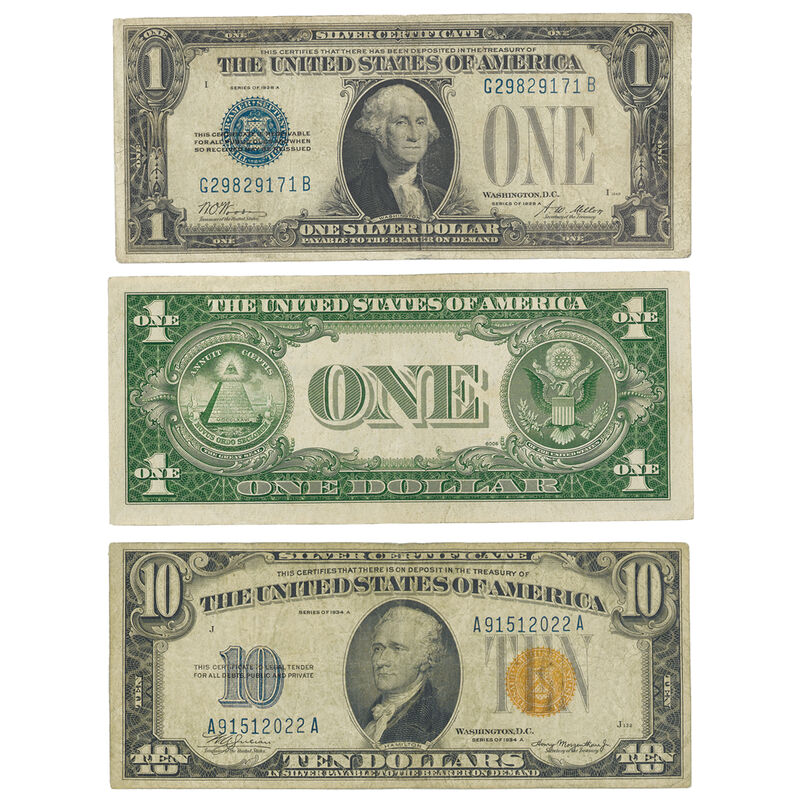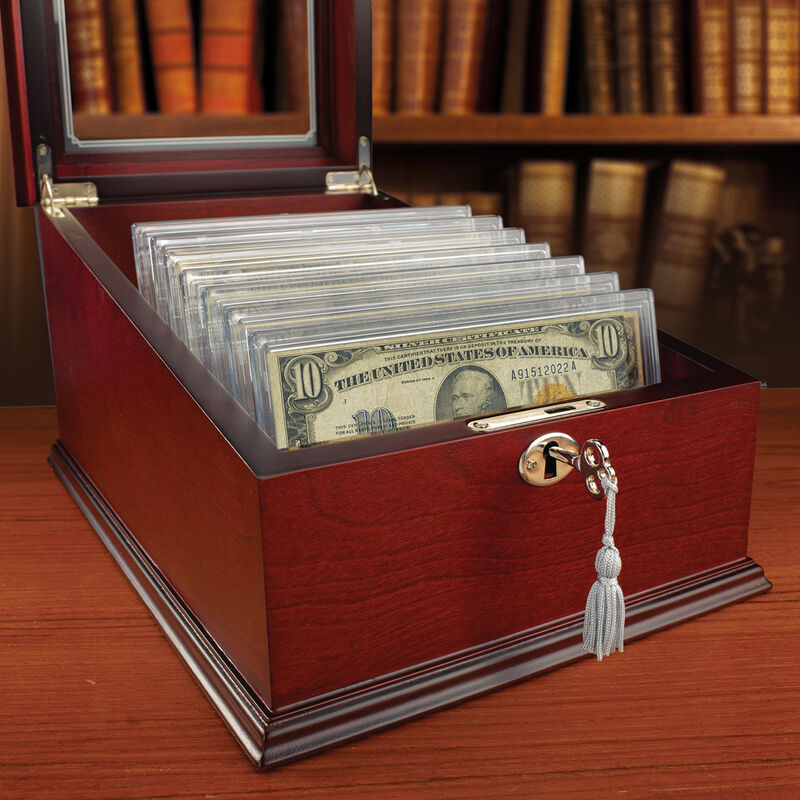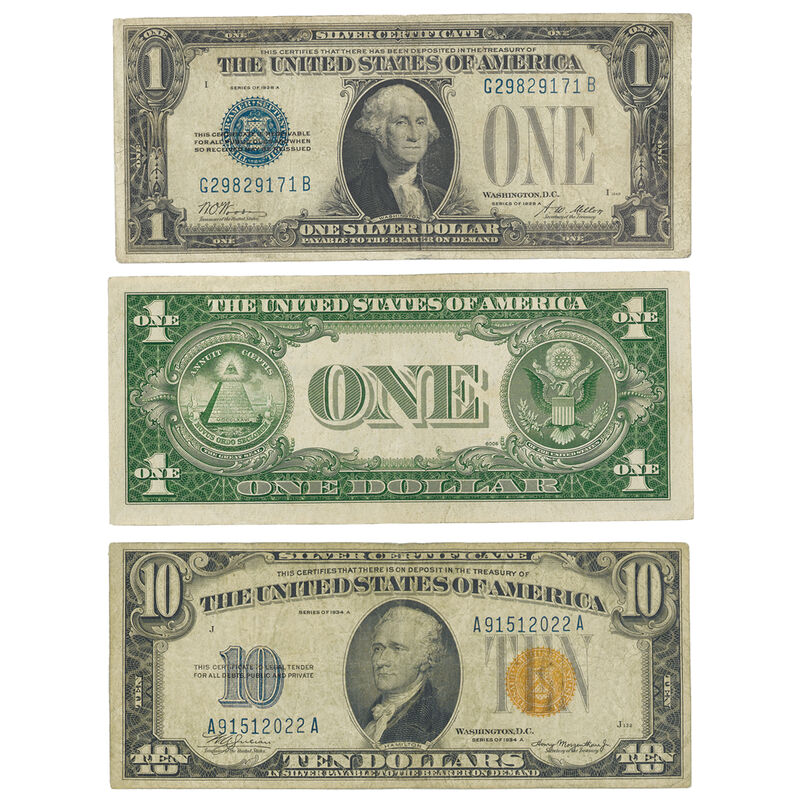 Incredible as it might seem today, many of the notes Americans once carried in their wallets or pockets really could be turned in for silver. But in the early 1960s, in response to soaring silver prices, growing numbers of citizens redeemed their silver certificates for ever-more-precious silver bullion. The redeemed notes were destroyed while the rest all but disappeared into the vaults of private collectors.Yet, by acting now, you can own a stunning series of 10 historic notes:
Beginning with the 1928 $1 silver certificate first issued just one year before the Stock Market Crash that plunged the nation into disaster, the notes preserved in your collection lived through some of the most tumultuous times in modern U.S. history.Special World War II emergency-issue silver certificates, printed for distribution in Hawaii and North Africa and marked with brown and yellow seals respectively, could be easily identified and cancelled in the event they fell into enemy hands. Your collection includes at least one of each!
Each of these notes has withstood the test of time, and is protectively encapsulated in a clear, hard plastic case so you can easily examine both sides. They are presented in gently circulated condition so you may appreciate the design details.
Included at no additional charge: A handsome wooden Display Chest, measuring 8.9 x 11.4 x 7.5, which will be sent with your third shipment, together with an Information Booklet featuring details about your silver certificates. This collection allows you the convenience of building it item-by-item with a gradual payment plan. Certificates will be shipped directly to your home at the rate of one certificate every other month (10 total shipments in this collection). You can pay for each certificate in two monthly instalments.