The New York Times The History of WWII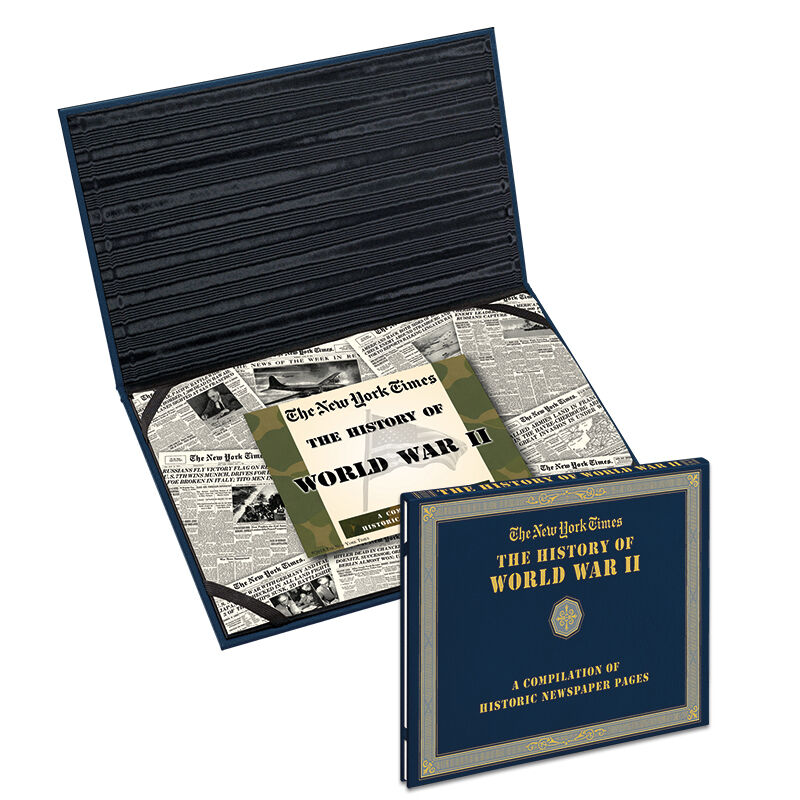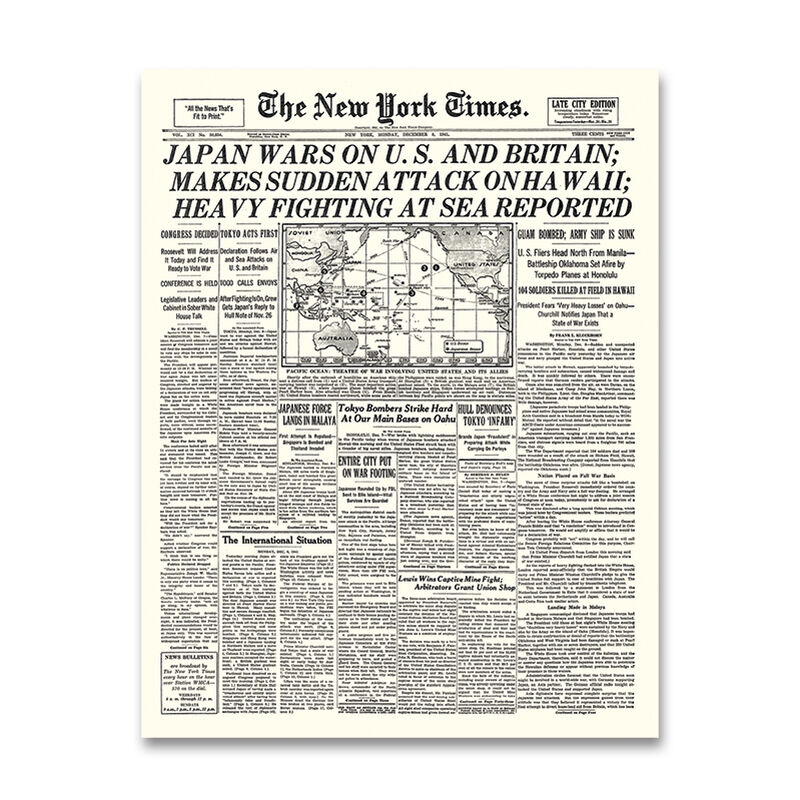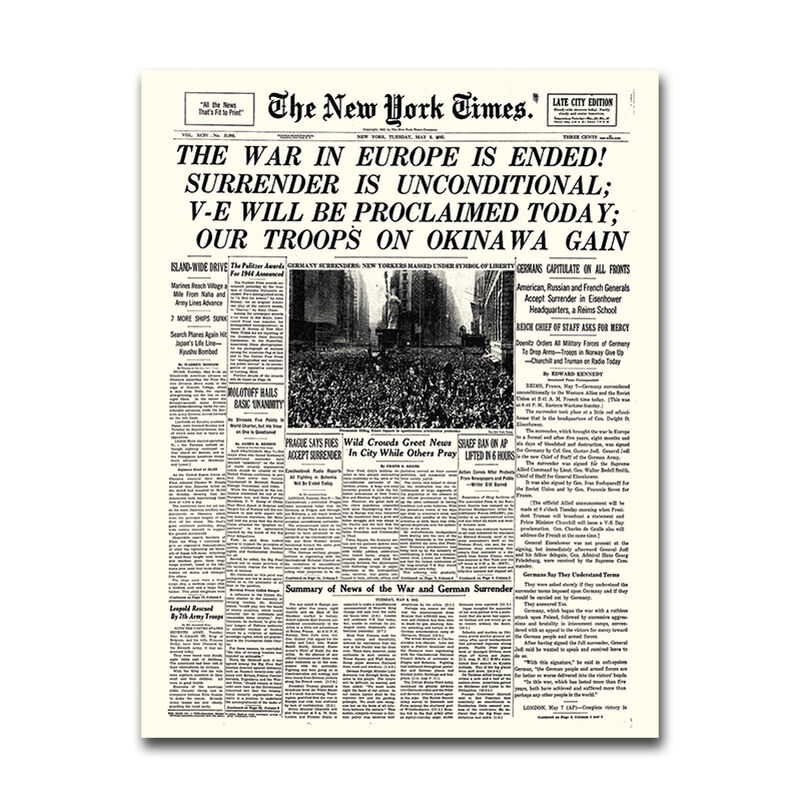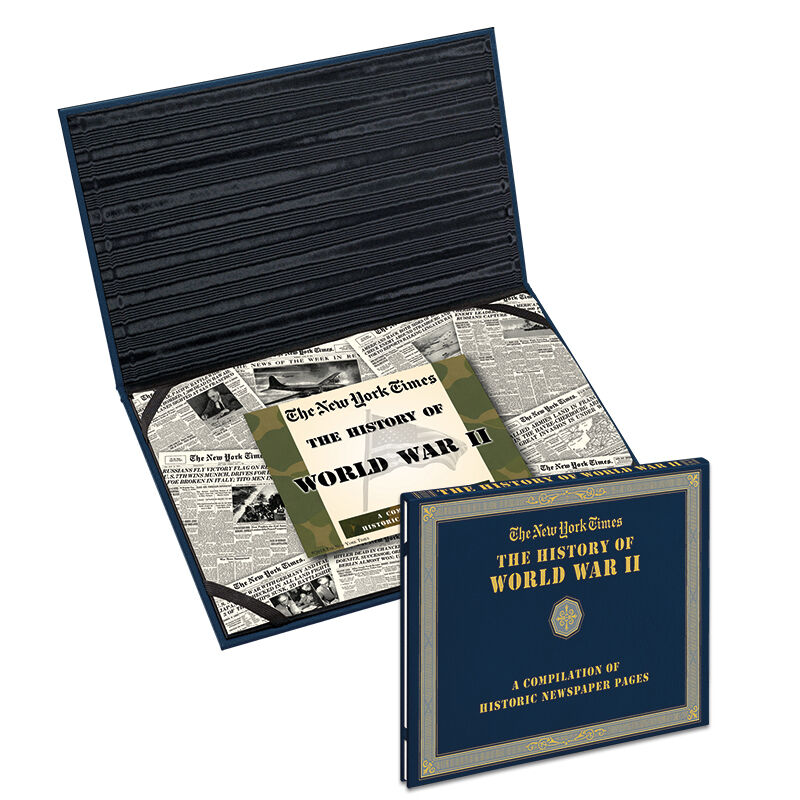 An illustrated account of the war told in actual articles from the pages of The New York Times. Features headlines chronicling monumental events from German Army attacks Poland to Japan Surrenders to Allies. Includes dozens of historic photographs! 60+ replica pages of NYT coverage in full-size newspaper format housed in a rich, high-quality leather-bound folio.
Show Less
Show More
In stock. Ships in 4-7 business days.
A compilation of historic newspaper pages in a unique portfolio edition …On Sept. 1, 1939, readers of The New York Times were confronted with a giant three line front page headline: "GERMAN ARMY ATTACKS POLAND; CITIES BOMBED, PORT BLOCKADED; DANZIG IS ACCEPTED INTO REICH." World War II had begun.
For years The New York Times had informed anxious Americans of the gathering clouds of war in Europe and Asia. The storm had arrived, and no news organisation was better prepared to record the life-or-death twists and turns of the escalating six year conflict that would engulf the world, cost over 60 million lives, and create a new world order.
Now, Danbury is proud to present: The New York Times The History of World War II, an exclusive leather-bound Collector's Edition compilation of full-size New York Times front pages.
Historic front pages of The New York Times in a leather-bound folio
Arranged chronologically and packaged in a custom designed leather-bound folio, the Collector's Edition The New York Times The History of World War II is a "special edition" compilation of over 60 front pages from World War II, all full-size and complete with the original headlines, photos, maps, and secondary articles and featuring a special colour section.
The major events of World War II as Americans first learned of them
From the German and Russian attack on Poland through the bombing of Hiroshima ("FIRST ATOMIC BOMB DROPPED ON JAPAN") and Imperial Japan's surrender, these pages chronicle the Axis powers early successes, the terrifying global expansion of the conflict, and the Allies slow determined progress to victory.
Here are the front page articles that gave Americans their first detailed news of dozens of such watershed events as Hitler's invasion of Russian ("HITLER BEGINS WAR ON RUSSIA, WITH ARMIES ON THE MARCH FROM ARTIC TO THE BLACK SEA"), the attack on Pearl Harbor, the Bataan Death March ("5,200 AMERICANS, MANY MORE FILIPINOS DIE OF STARVATION, TORTURE AFTER BATAAN"), and the Normandy invasion.
Over 65 full front pages are reproduced on true newspaper stock in 15" x 22" newspaper format, collated in chronological order, and folded like a newsstand copy of "the paper of record."