The Football Men's Copper Bracelet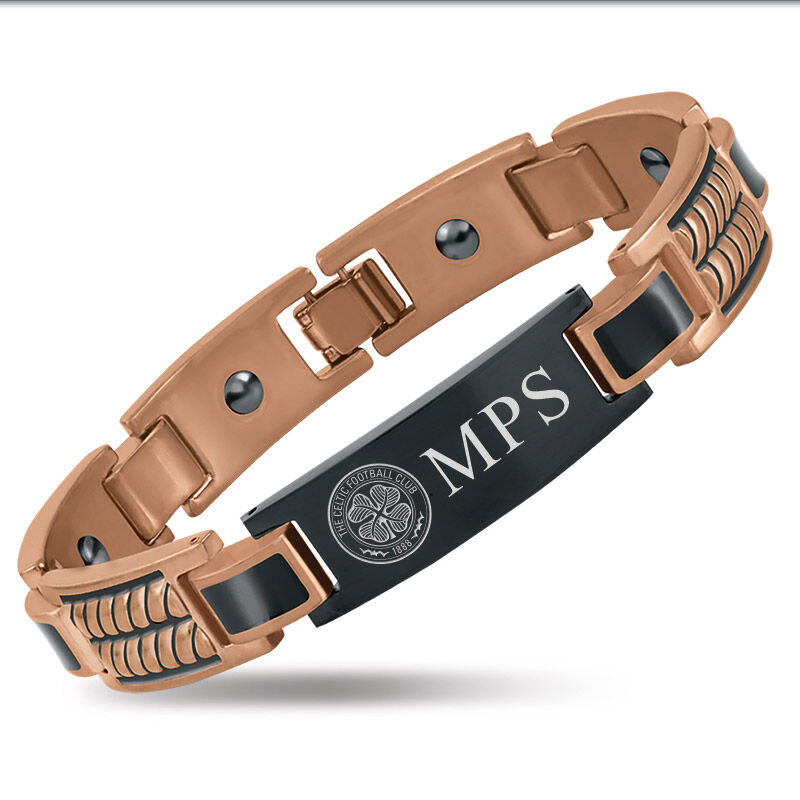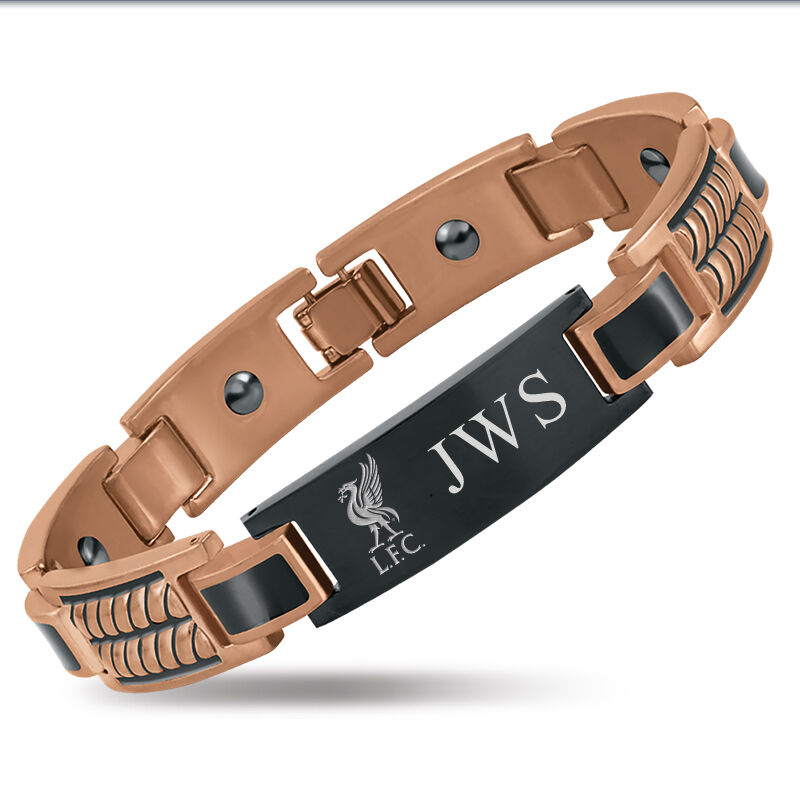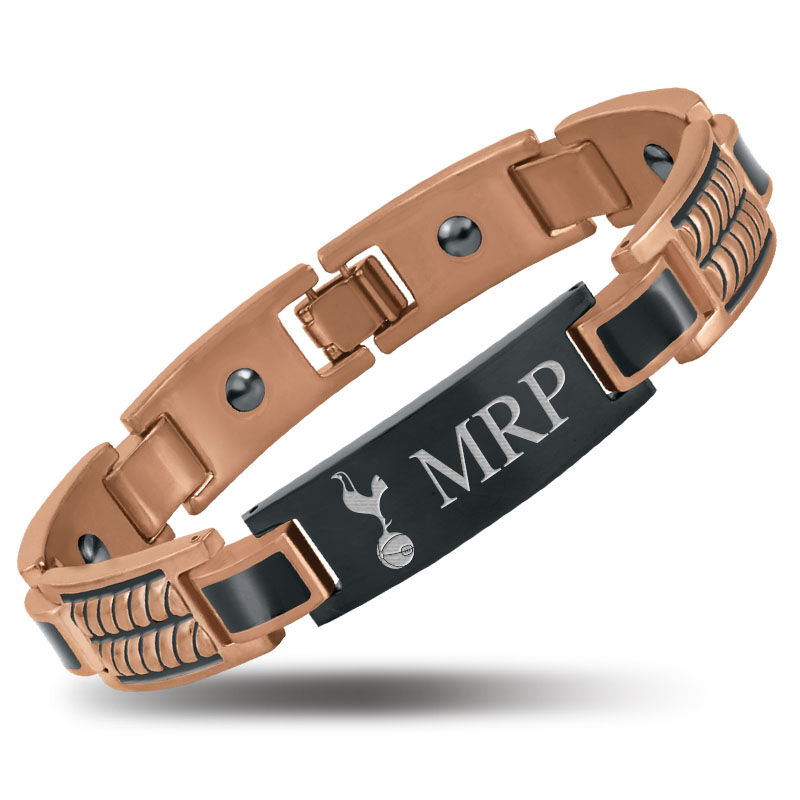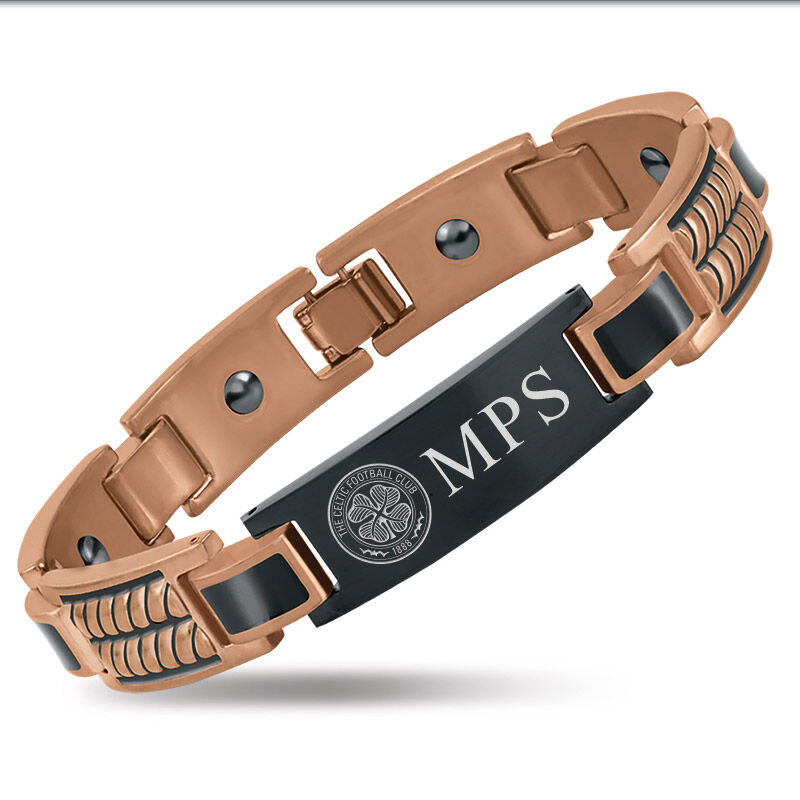 In stock. Ships in 3-5 weeks.
Sorry - this product is sold out and is no longer available.
This copper bracelet is a bold tribute to the enduring legacy of your favourite Club!This exceptional bracelet is custom crafted from a durable metal alloy consisting of 60% copper, to which our jewellers add six 3,000 gauss-strength magnets. The bracelet is then richly plated in a surface of genuine copper. As the perfect finishing touch, your Club's logo and your initials are boldly engraved in the centre of the bracelet.