The Famous "Indian Chief" Five-Dollar Silver Certificate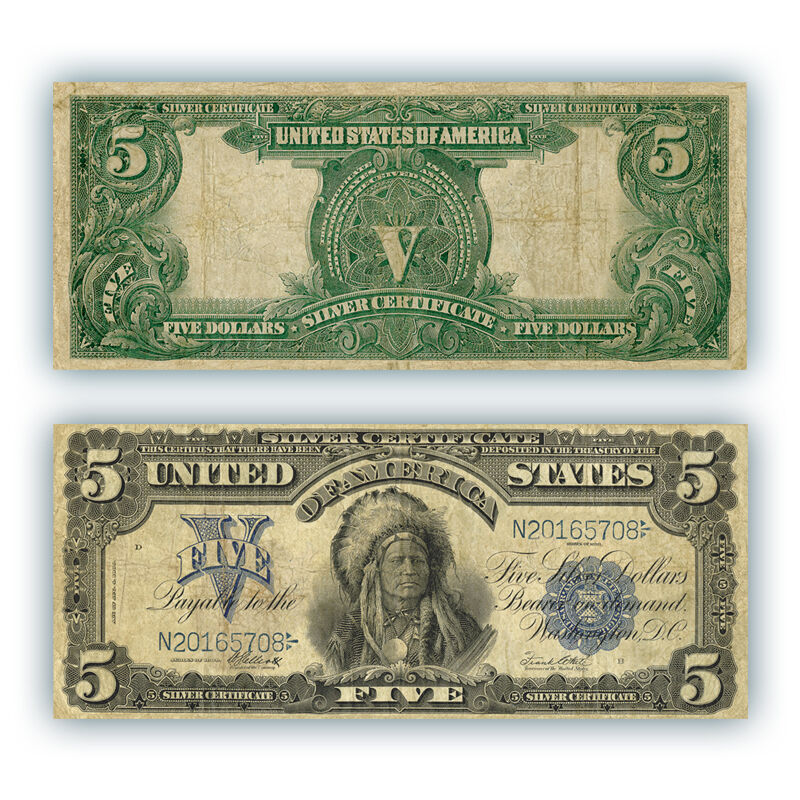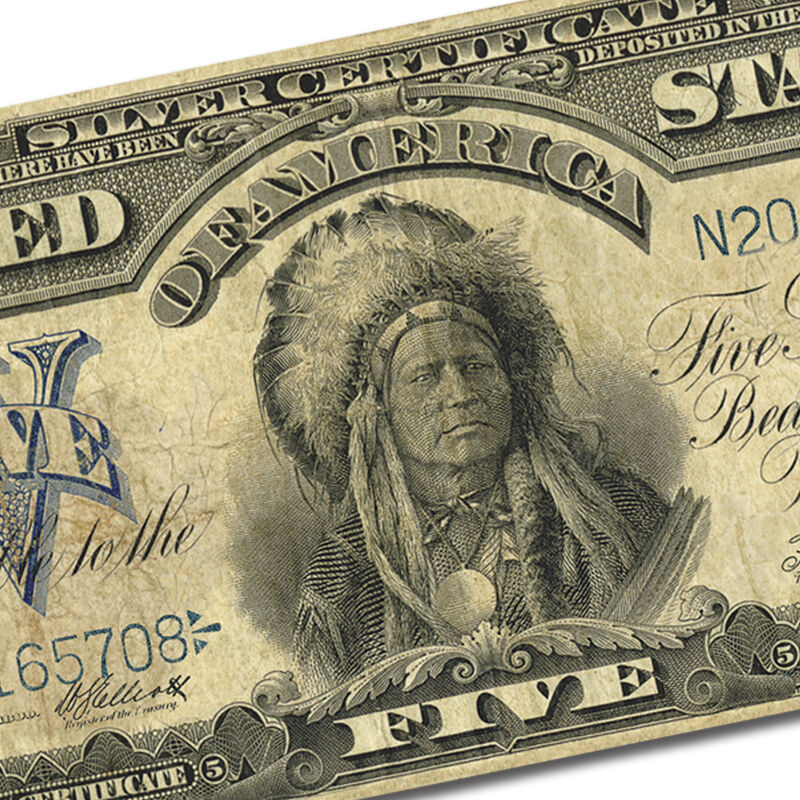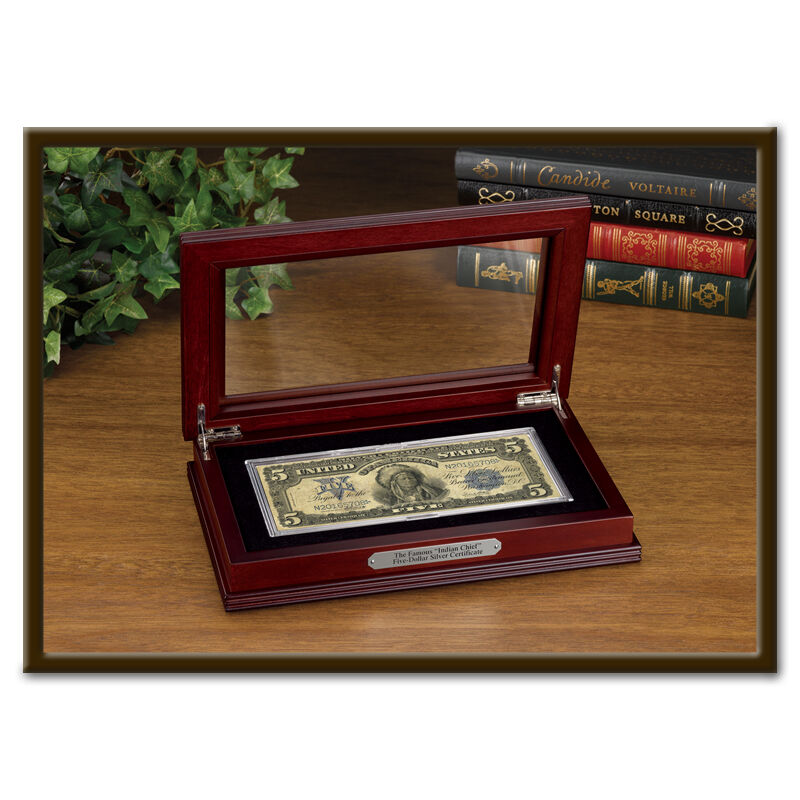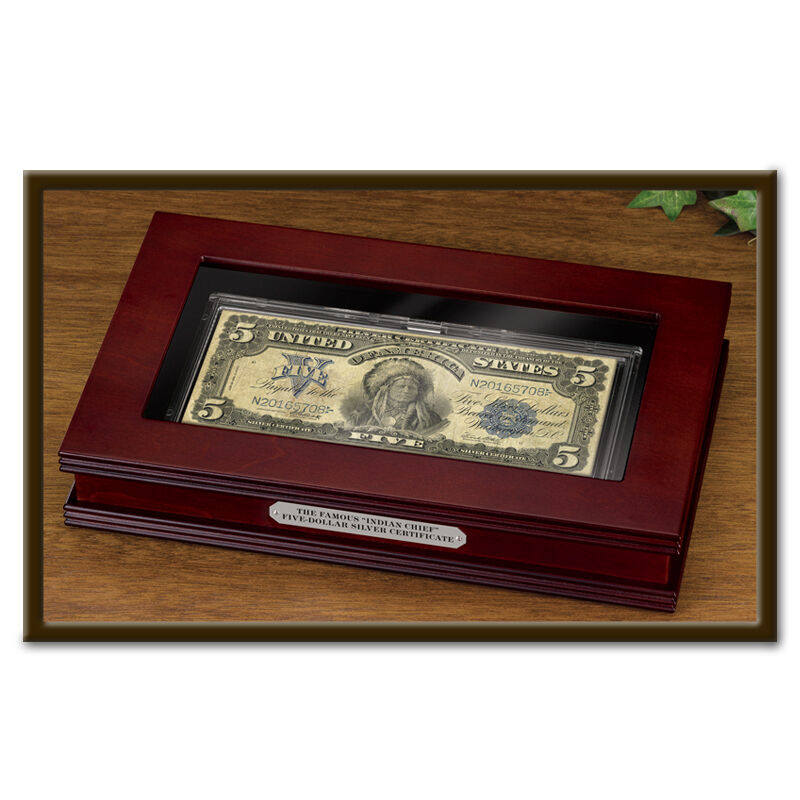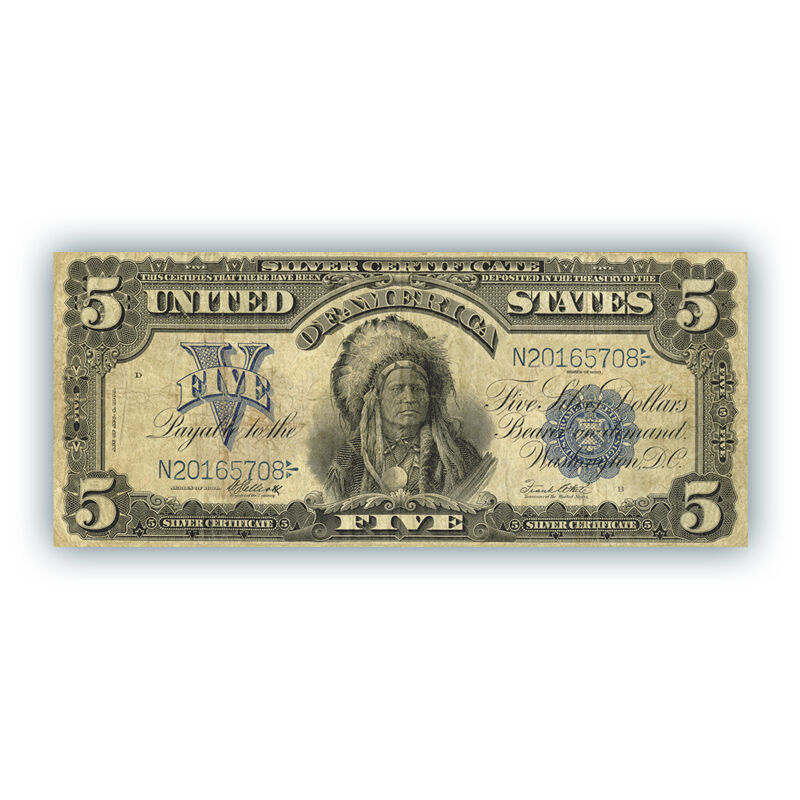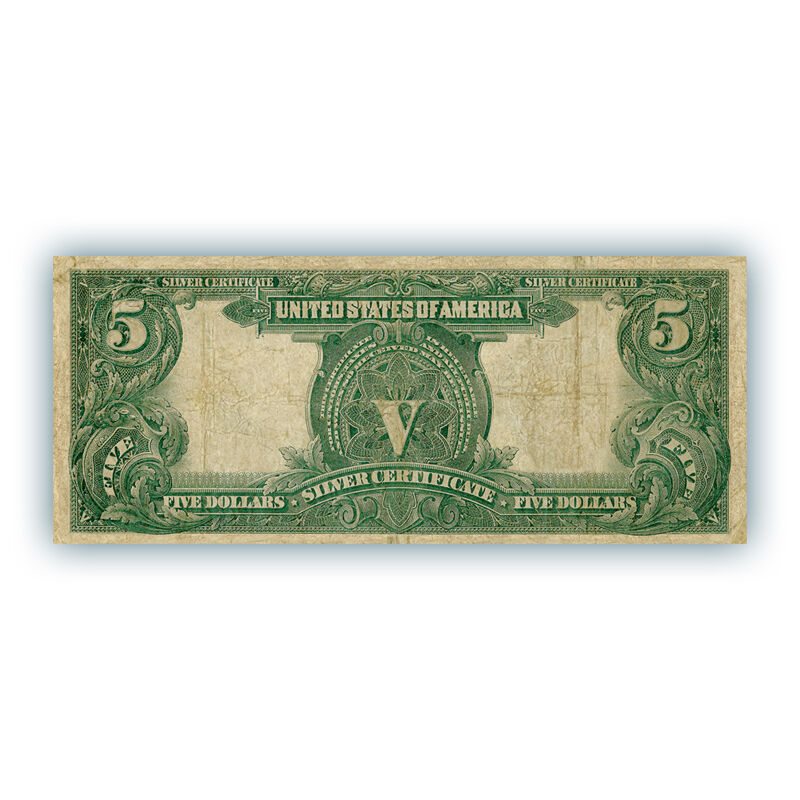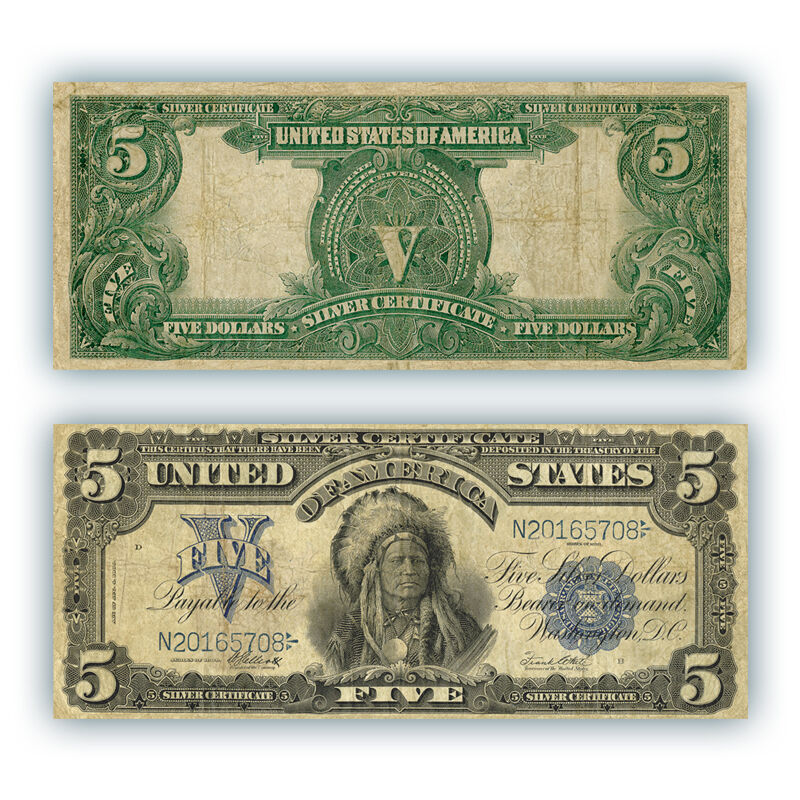 As a tribute to the history and culture of the Native American people, this remarkable five-dollar certificate was produced depicting Sioux Chief Running Antelope, making it the only U.S. currency to feature a Native American.This $5 Silver Certificate was part of
the last series of U.S. currency dating to the 1800's
and was also the last $5 note to be issued before Abraham Lincoln's portrait became a permanent fixture on the $5 bill.The note you receive will:
Be the only U.S. currency to feature a depiction of a Native American, Sioux Chief Running Antelope.
Be enhanced by a fact-filled narrative card on the design and history of your antique Silver Certificate.
Be half an inch taller and more than one inch longer than today's U.S. bills.
Arrive in an elegant wooden Display Chest fitted with a glass lid to create a dramatic presentation.
Be preserved in circulated condition and presented in a crystal-clear holder so that both sides are clearly viewable.