The Complete Denomination Set of 1929 Federal Reserve Notes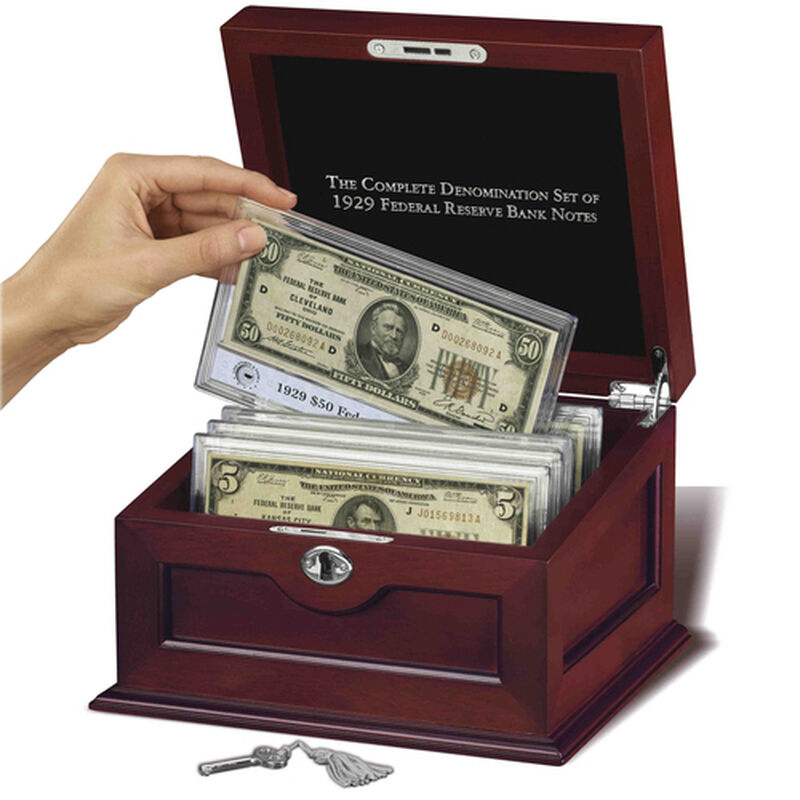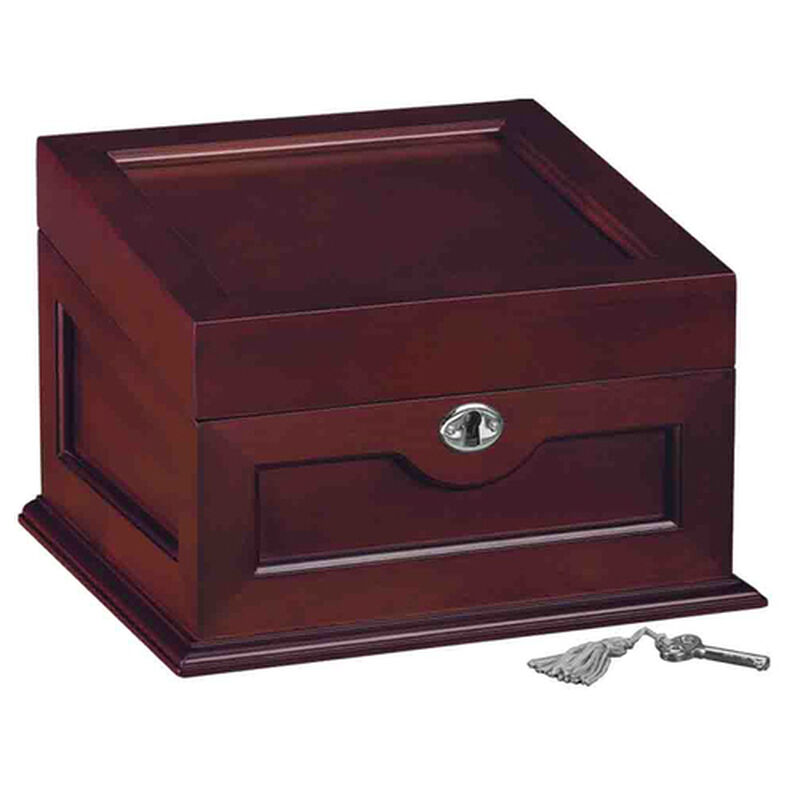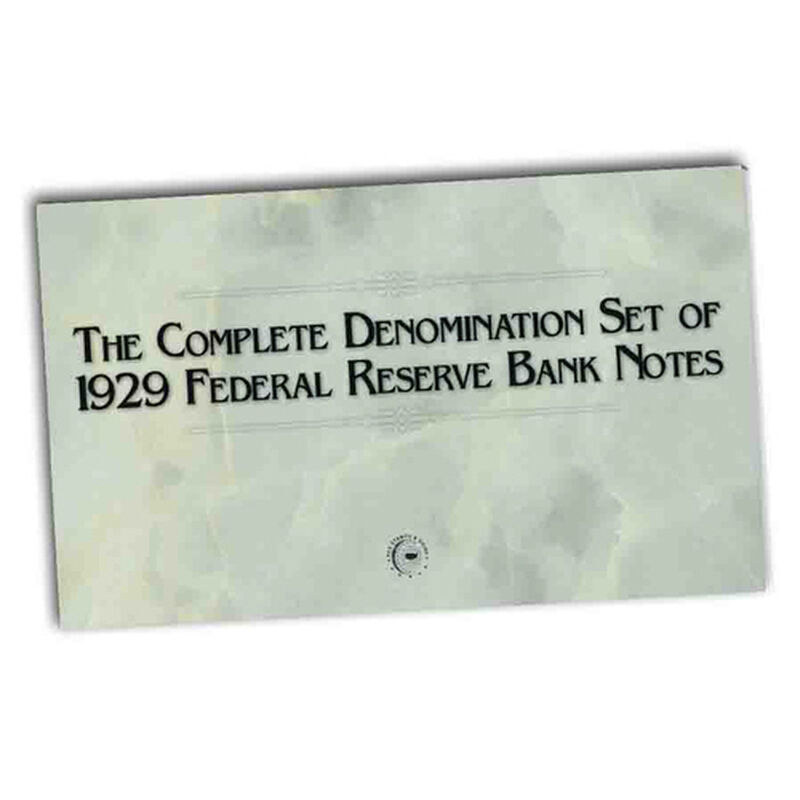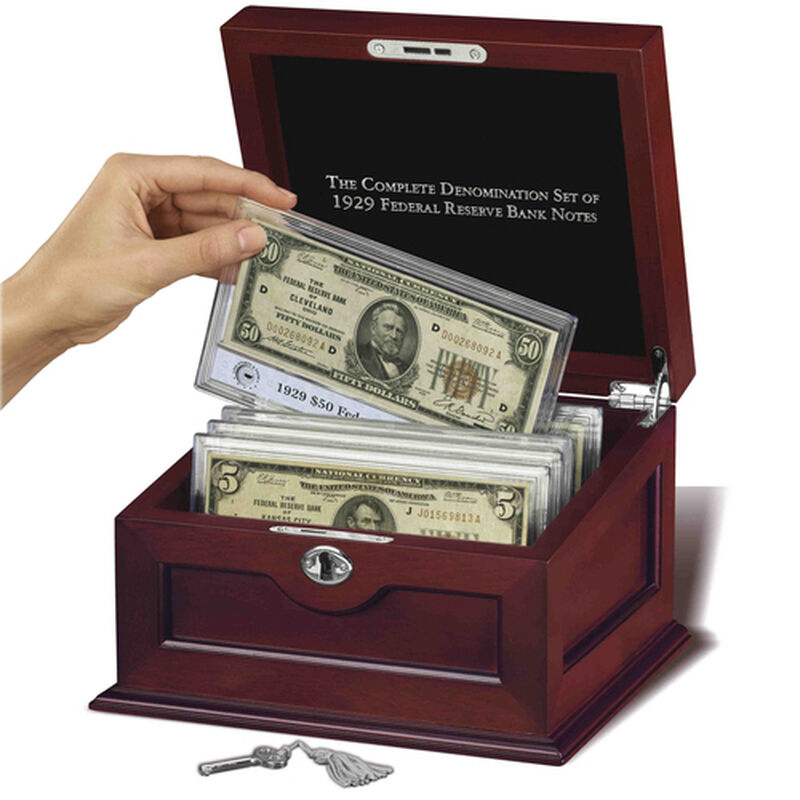 In stock. Ships in 3-4 business days.
£135
per note
You will receive one note every three months.
Sorry - this product is sold out and is no longer available.
The American Great Depression caused widespread panic throughout the U.S., when nobody knew where to turn to for money. Citizens no longer trusted the banks to keep their money safe and, as a result, there were massive cash withdrawals. To combat the heavy outflow, a series of notes were quickly authorised and released. Now, you have the opportunity to own not just one of these rarely seen U.S. notes, but the entire collection, the only series of small-size U.S. Federal Reserve Bank Notes ever issued. Included are all five denominations: the $5, $10, $20, $50 and even the $100 note, each guaranteed to be genuine U.S. currency.This special 5-note collection:
Includes every denomination of the Series of 1929 U.S. Federal Reserve Bank Notes – even the $50 and $100 denominations!
The Series of 1929 U.S. Federal Reserve Bank Notes have the rightful moniker of emergency-issue notes because they were initially issued just two days after they were authorised – unheard of for other currency issues!
Unlike today's U.S. Federal Reserve Notes, these notes were issued by and redeemable at only one of the 12 U.S. Federal Reserve Banks, indicated on the front.
Each note reads National Currency at the top and its serial numbers and seal are printed in distinctive brown ink – noticeably different from the green serial numbers and seals found on modern U.S. notes.
Each note is presented in gently circulated condition, protectively encapsulated in currency holders so you may appreciate the design details.
Each note's holder identifies the type of currency, series year and denomination, and will highlight our guarantee that the note is authentic.
Included at no additional charge
: A richly finished wooden display chest, measuring 9 x 7.8 x 6, which will be sent with your second delivery, together with an information booklet that highlights the fascinating history and design of the U.S. Federal Reserve Bank Notes included.This collection allows you the convenience of building it item-by-item with a gradual payment plan. Notes will be sent directly to your home at the rate of one note every three months (5 total shipments in this collection). You can pay for each note in three monthly instalments.