The Complete Collection of Small-Size U.S. Currency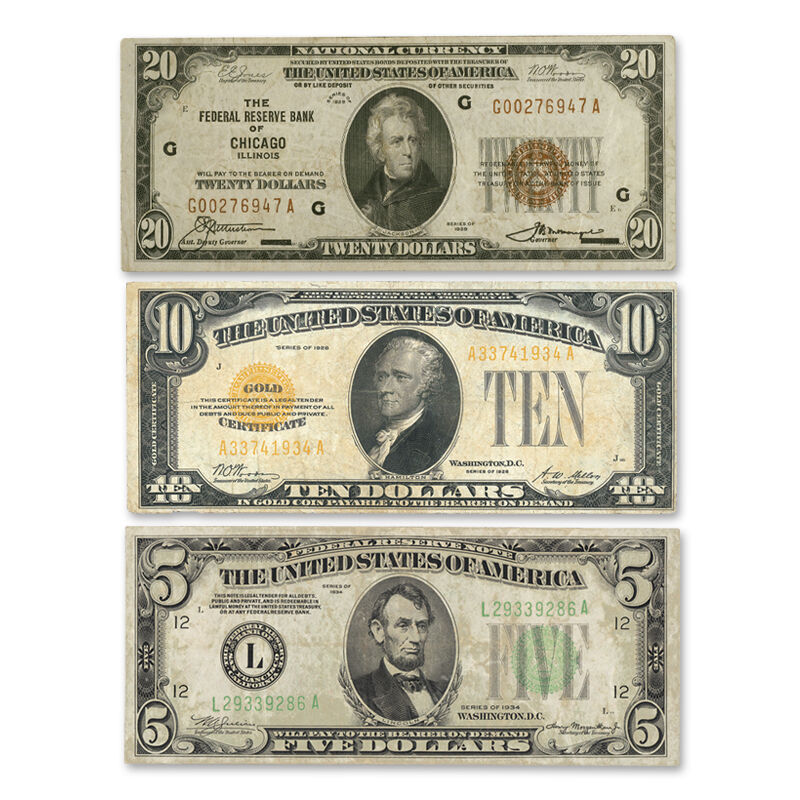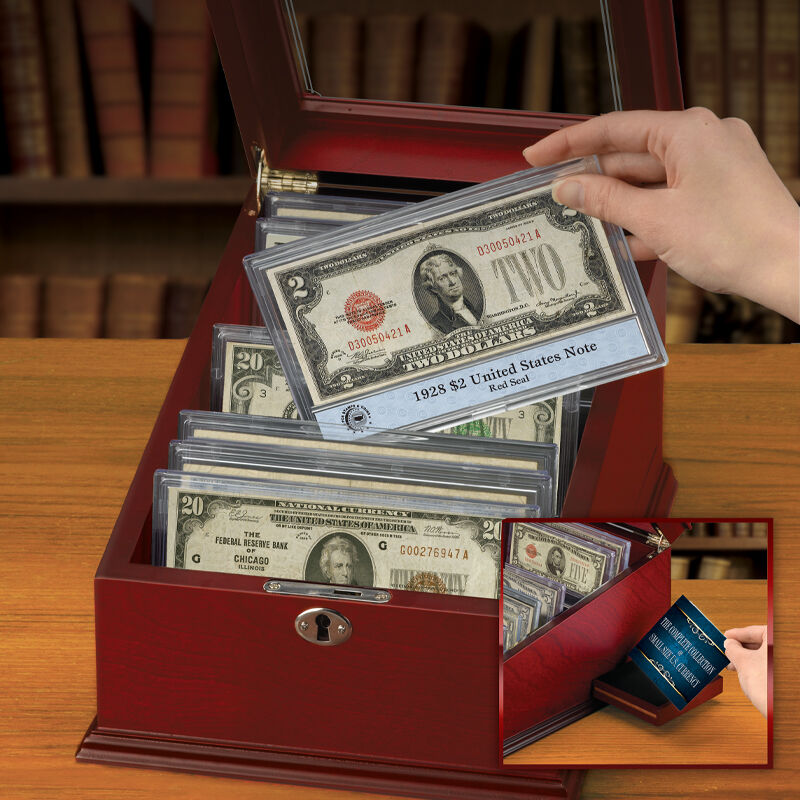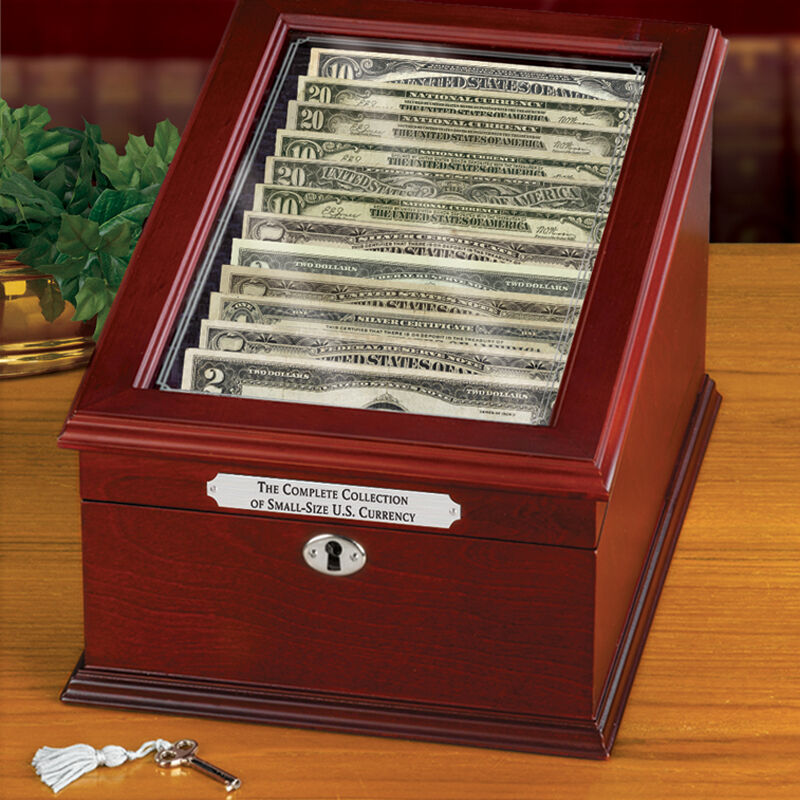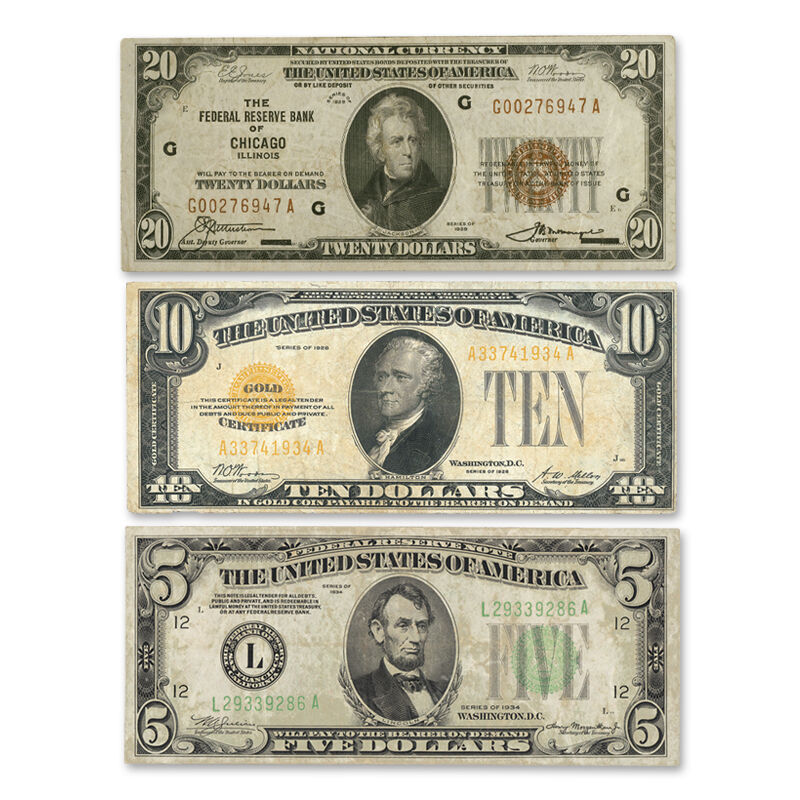 This remarkable collection features:
Every type of small-size U.S. currency ever issued, in denominations from $1 to $20.
Long-obsolete currency: Gold and Silver Certificates, United States Notes, National and Federal Reserve Bank Notes.
First, last and only bills of their kind, most predating the Great Depression.
Uncirculated condition Bicentennial $2 Federal Reserve Note.
All other notes presented in circulated condition so you may appreciate major design details; all are protected in clear holders.
FREE: A Display Chest and Collector's Guide, yours at no extra charge, sent with the third shipment.
These historic notes are presented in circulated condition (except for the uncirculated 1976 $2 Federal Reserve Note), protectively encased in crystal-clear currency holders for easy viewing of both sides. 
Please note: The exact appearance of the notes you receive may vary from those shown.
 Paper money this old can show wear from circulation, such as creases and tiny pinholes, with major design details still readily visible.Included are: 1928 $10 Gold Certificate, 1929 $10 and $20 Federal Reserve Bank Notes, 1929 $10 and $20 National Bank Notes, 1928 $2 and $5 U.S. Notes, 1934-35 $1 and $5 Silver Certificates, 1976 $2 Federal Reserve Note, 1928 $20 Federal Reserve Note, and 1934 $5 Federal Reserve Note.The handsome wooden chest (measuring 8¾ x 12¾ x 7¼) and specially prepared guide, which details important facts about your currency, will be sent with your third shipment.