Tanzanite Eternity 9ct Gold Ring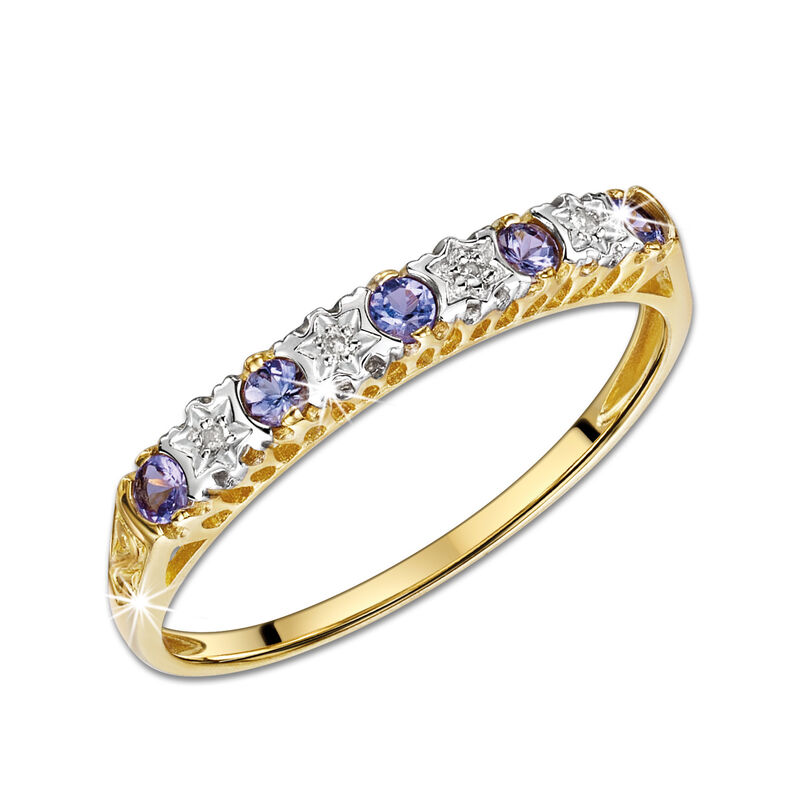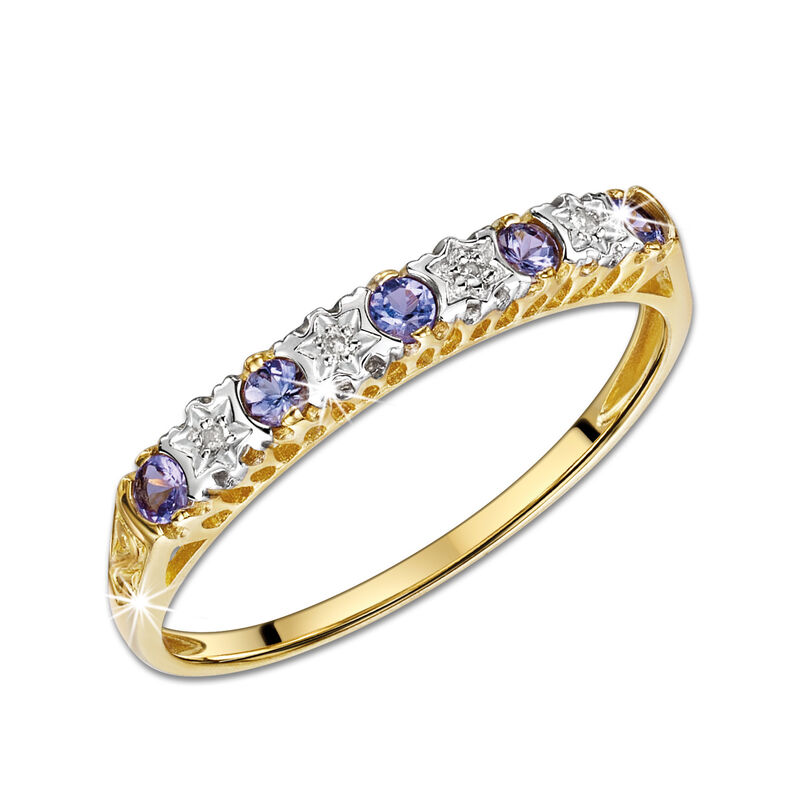 In stock. Ships in 3-4 business days.
Tanzanite is a thousand times rarer than diamonds, and is found only in a 4km-square area of Africa. Supply will run out within a generation – so buy it now. This classically designed 9ct gold eternity ring is set with five beautiful purple tanzanite stones which are complemented by four dazzling diamonds.