True Blue Men's Created Sapphire Ring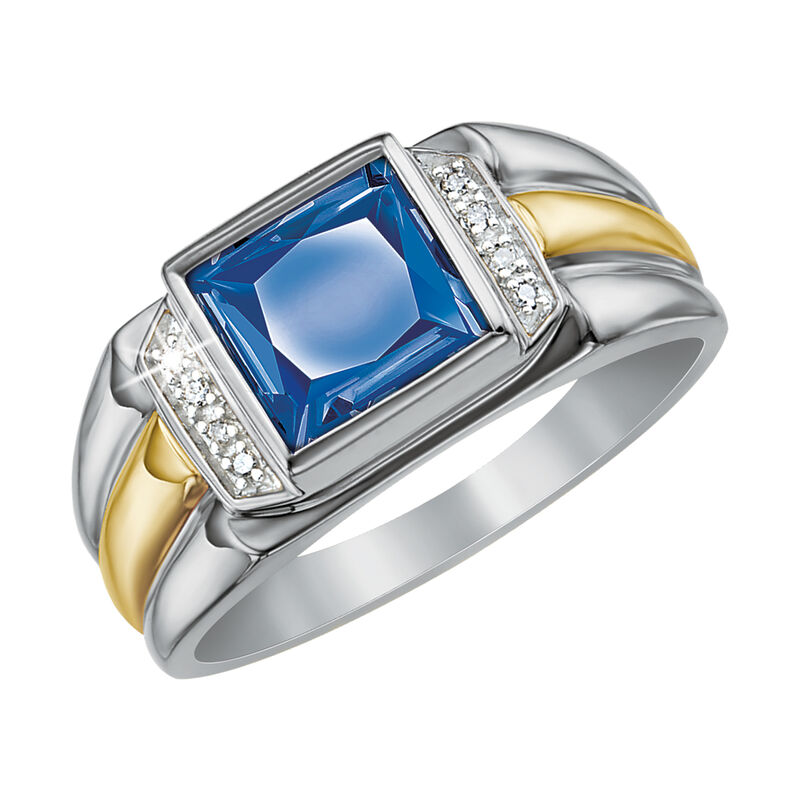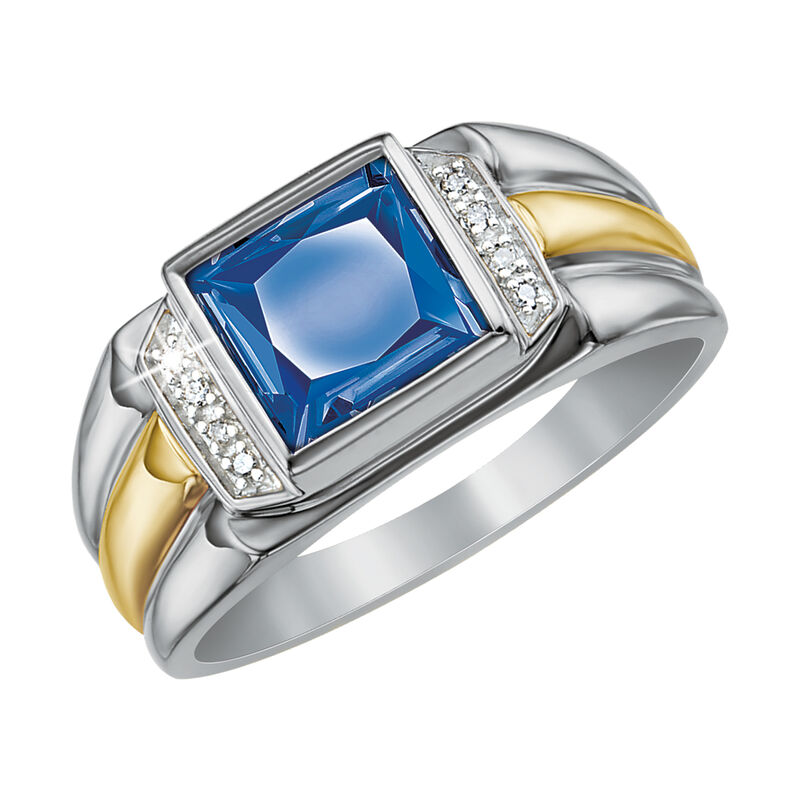 In stock. Ships in 3-4 business days.
This bold ring features a created sapphire centre stone – chemically identical to its natural counterpart, but crafted in a laboratory so it's nearly flawless. You get a real sapphire for  a fraction of the cost! The ring is plated in silver and 18ct gold for a handsome two-tone look, and sparkles with the brilliance of 4 white diamonds.