Black Sapphire & Diamond Personalised Ring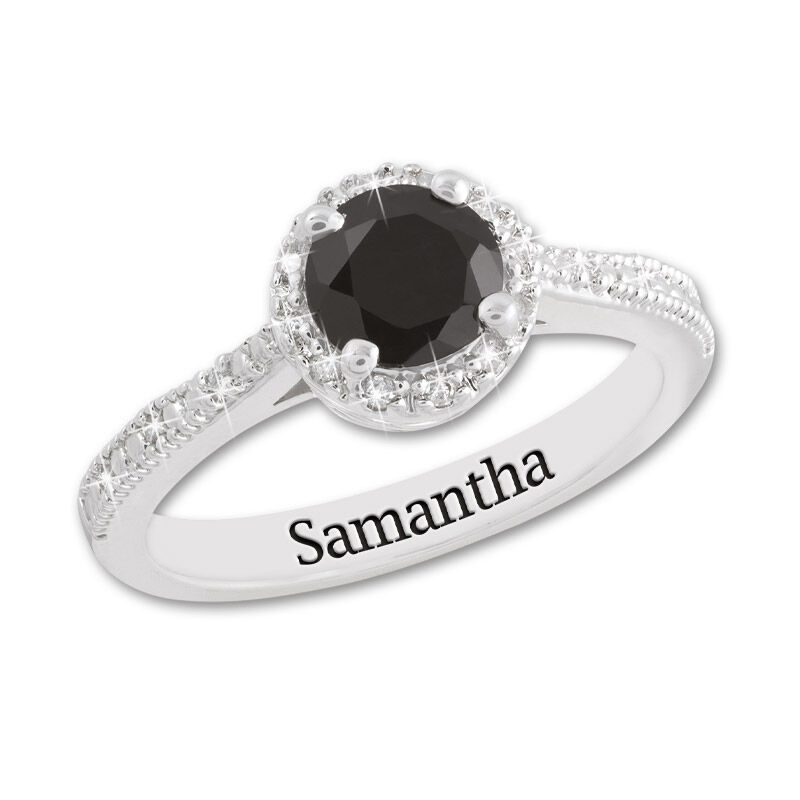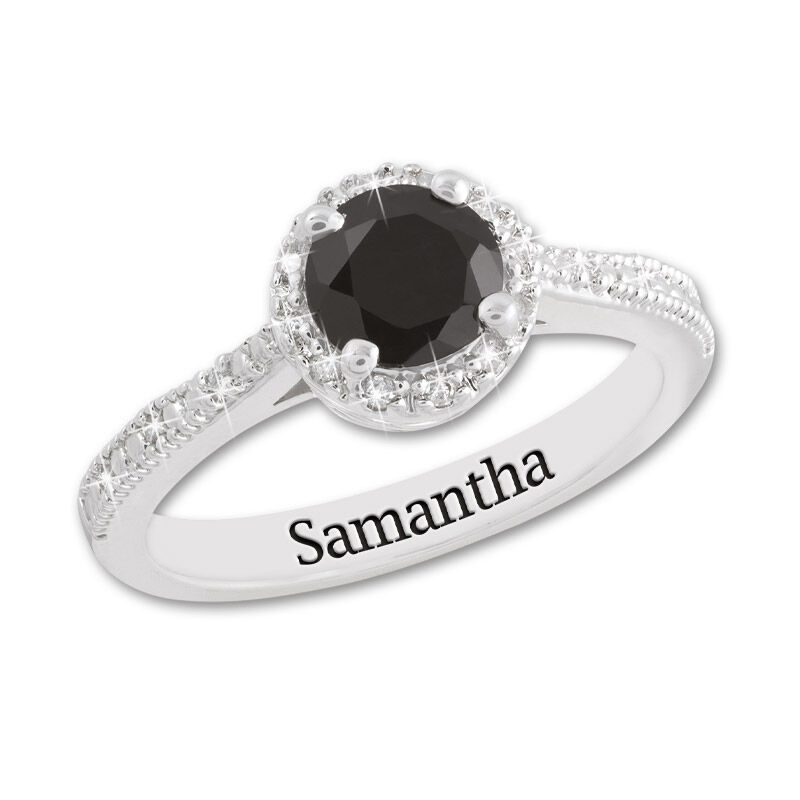 In stock. Ships in 2-4 weeks.
This exquisite silver-plated ring boasts a 1.3 carat black sapphire surrounded by the white-hot sparkle of 18 genuine diamonds, flawlessly imitating the extraordinary contrast of an eclipse. To add a personal touch, your name is engraved on the inside.