Love Everlasting Stacking Ring Set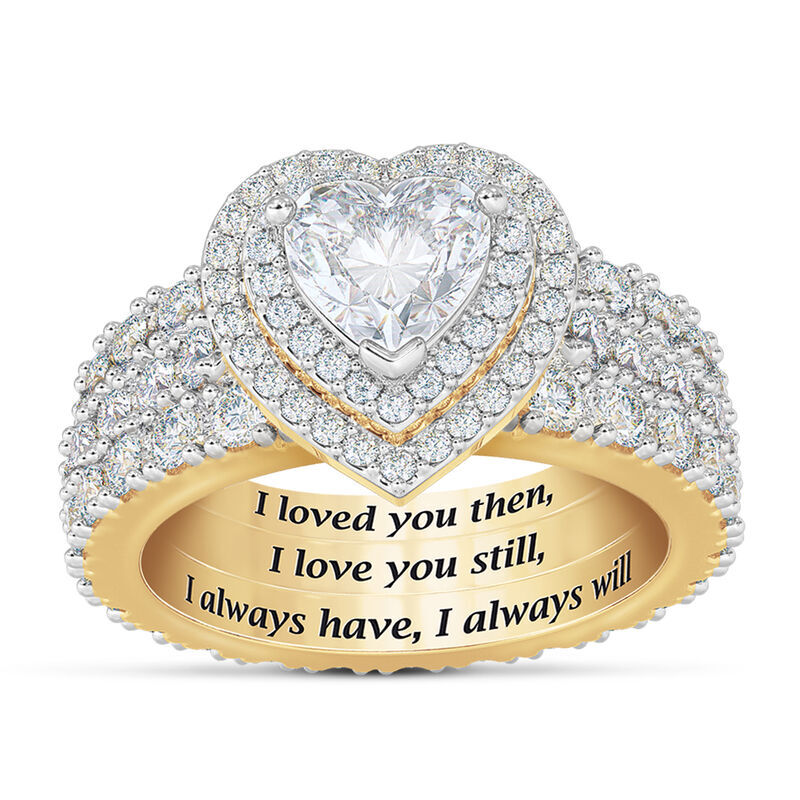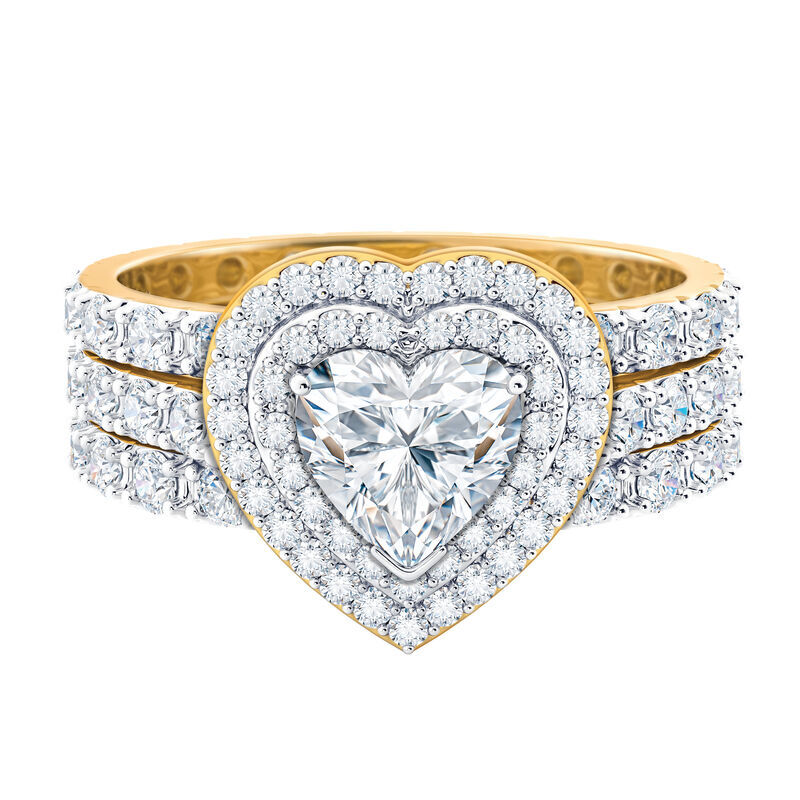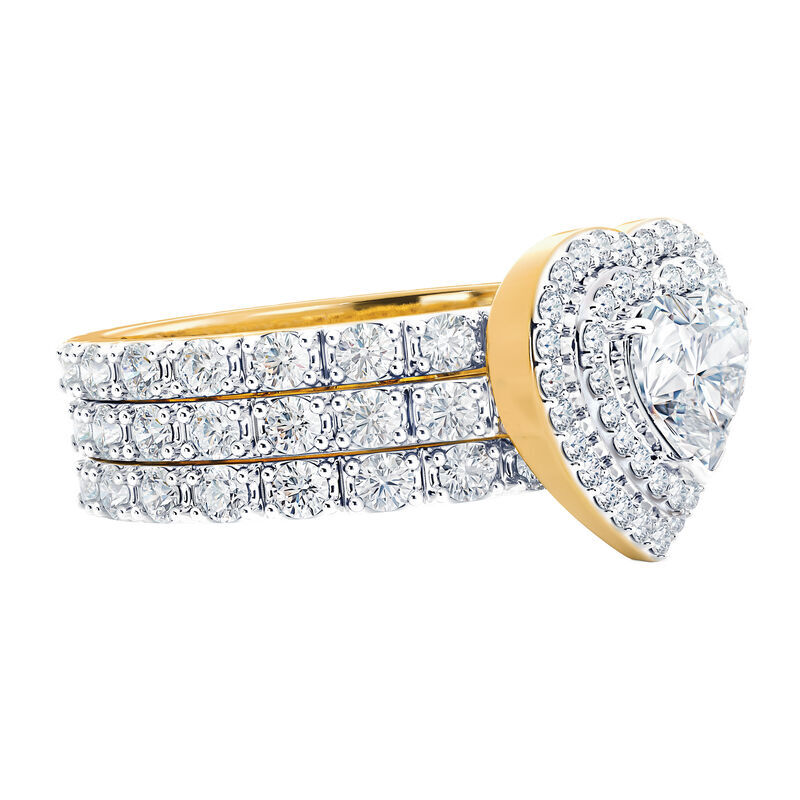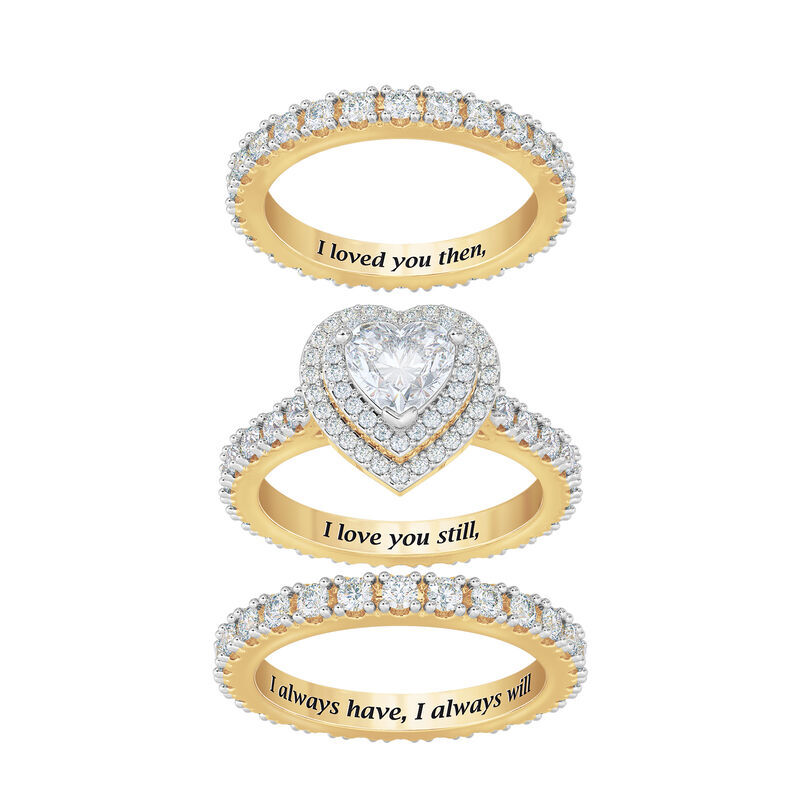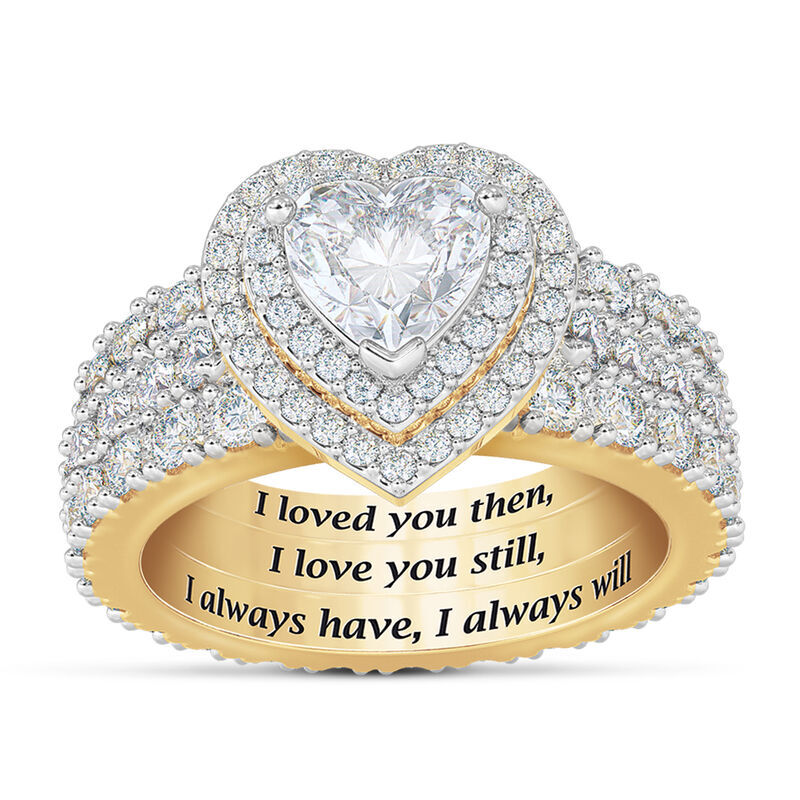 Three enchanting 14ct gold-plated eternity bands represent your lifetime of love – yesterday, today and tomorrow. Sparkling with over one hundred faux diamonds and a centre heart forms the crowning centre-piece of this magnificent ring set. The inside of the bands are inscribed with a touching sentiment.
Show Less
Show More
In stock. Ships in 3-4 business days.
Lavished with over one hundred radiant faux diamonds and richly plated in 14ct gold, the three eternity bands represent your love and are engraved with the touching words "I loved you then, I love you still, I always have, I always will." Triumphantly showcased on the central band is a glorious heart faux diamond treasure that rivals the beauty of genuine stones, but at a fraction of the cost.