Rose Bud Personalised Diamond Pendant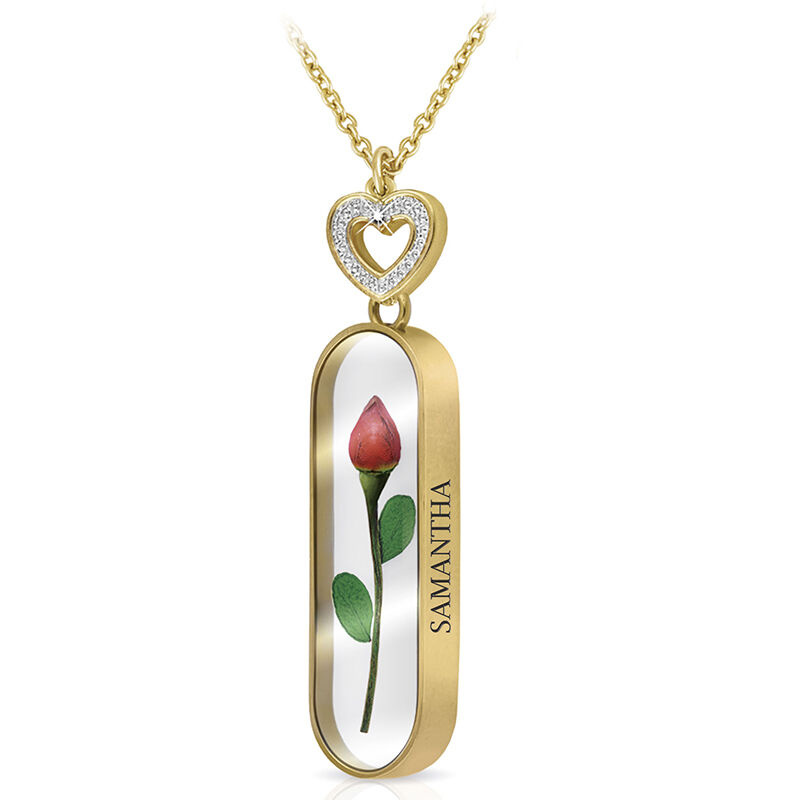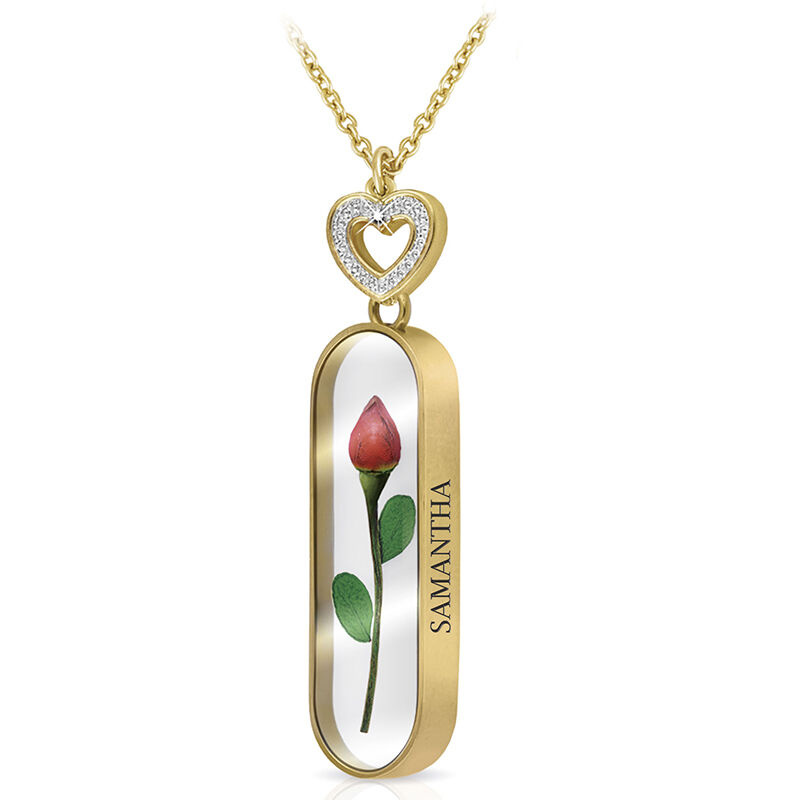 A symbol of beauty, this pendant features a rose designed to last an eternity. The natural real red rose has been preserved forever in crystal clear resin and topped with an 18ct gold ion-plated heart and genuine diamond. What's more, the side of the pendant is custom-engraved with your choice of name!
1 3/4 " tall. Chain is 18".