Birthstone Swirl Personalised Bangle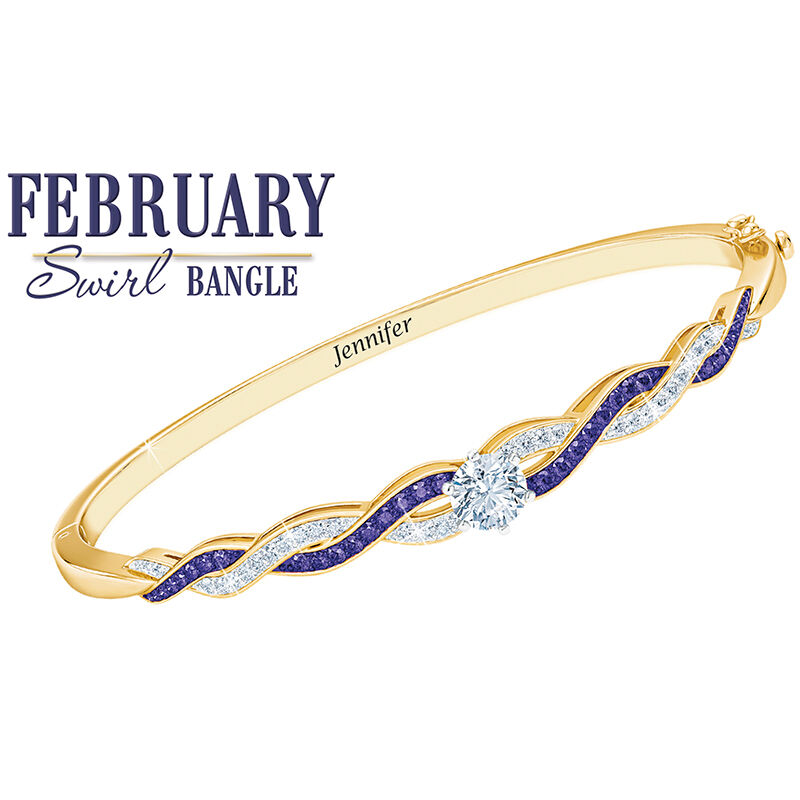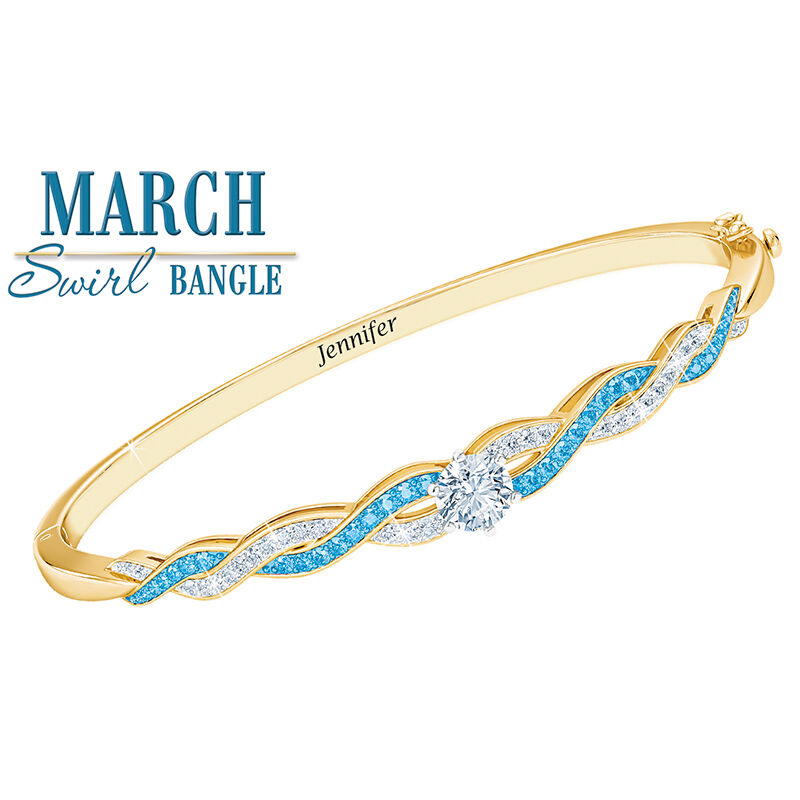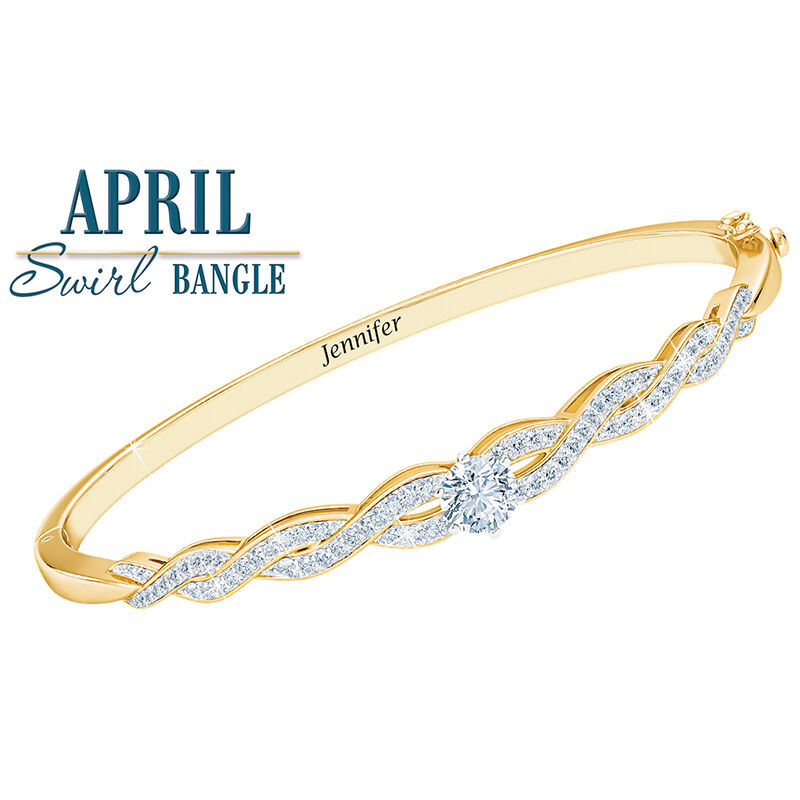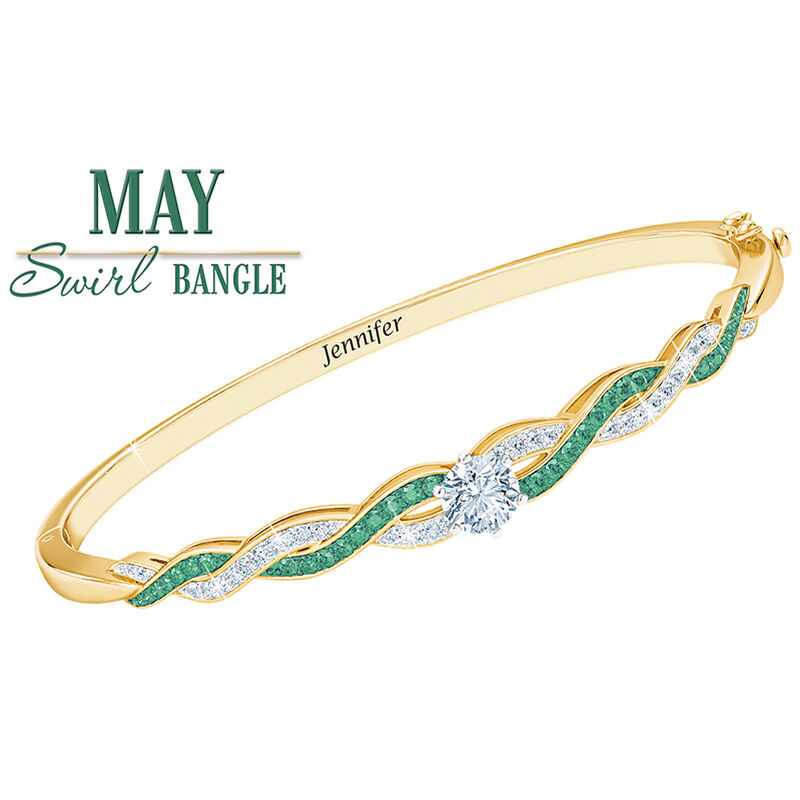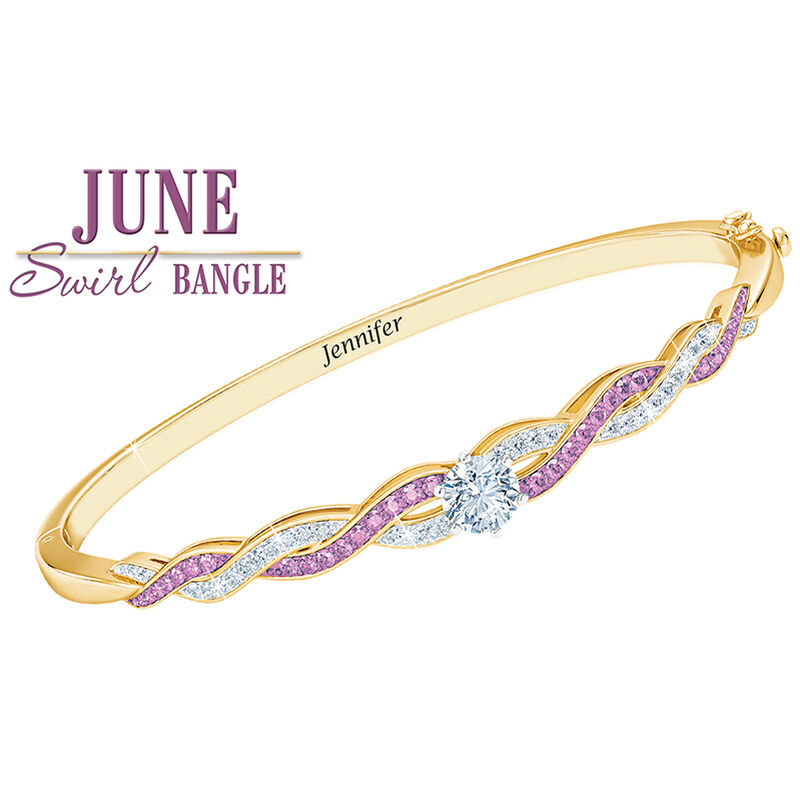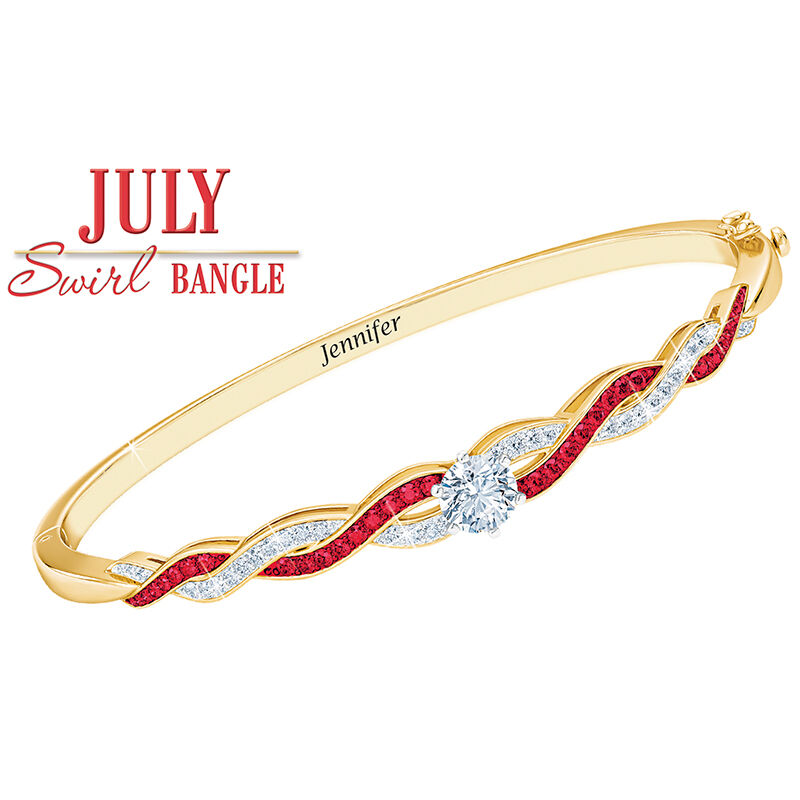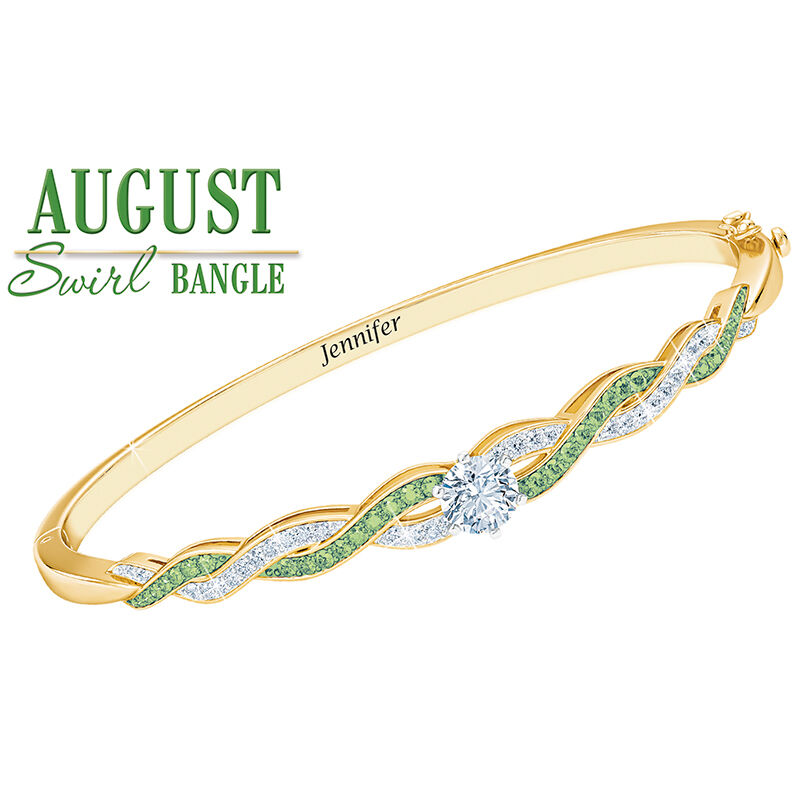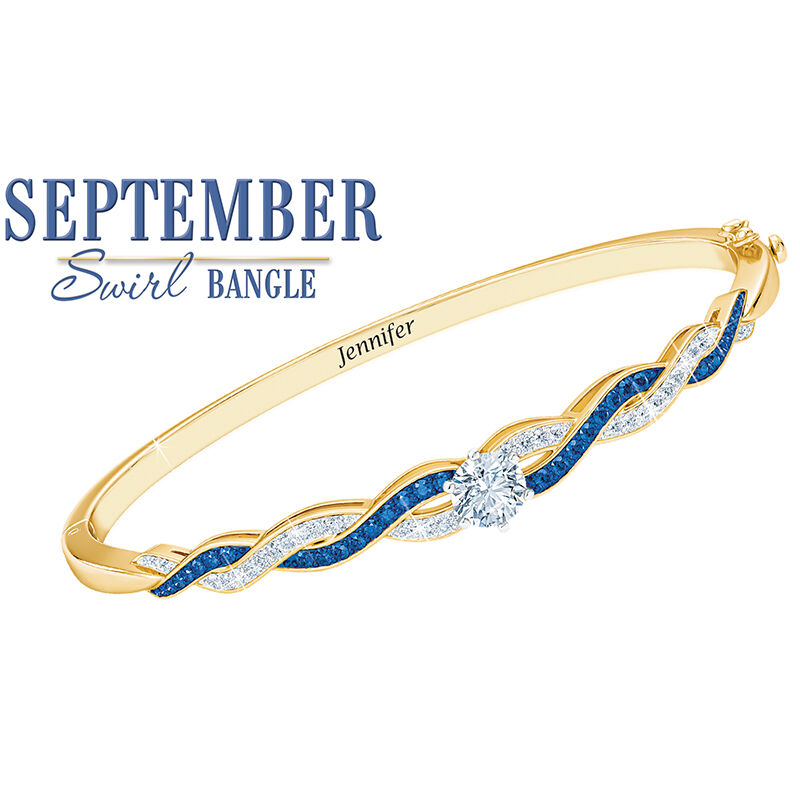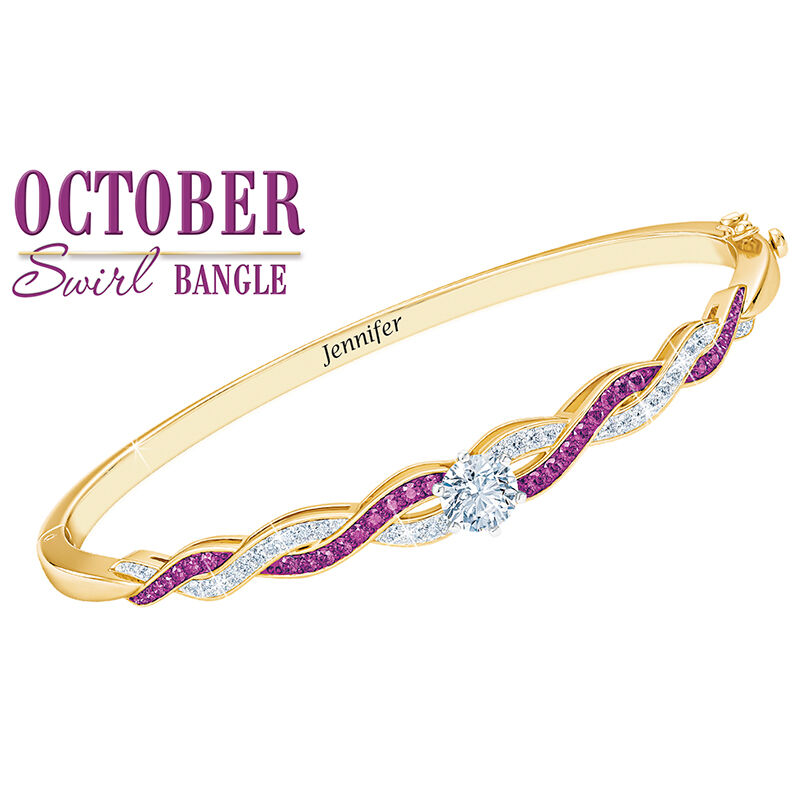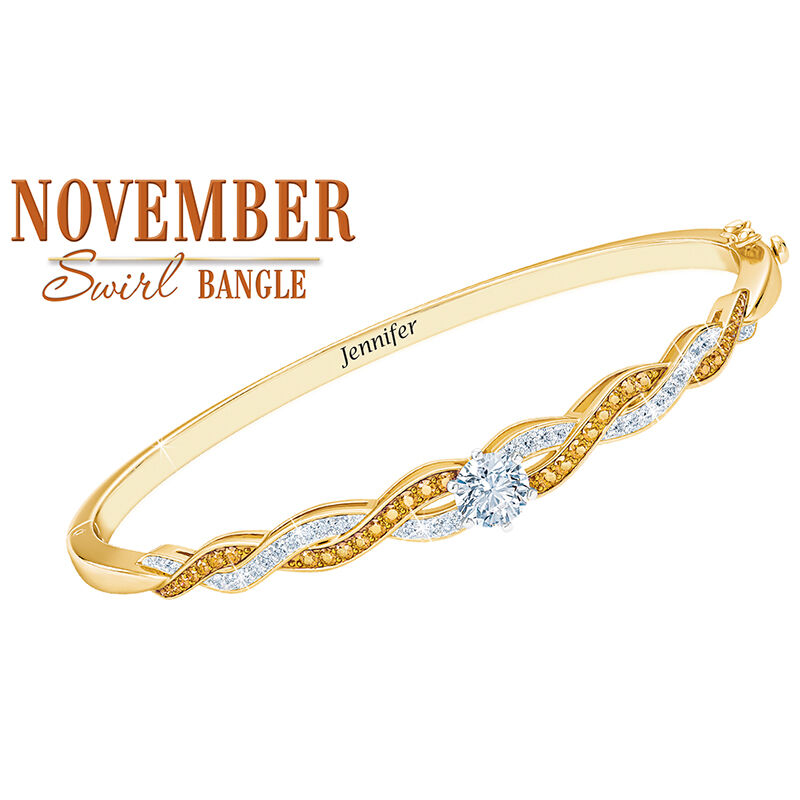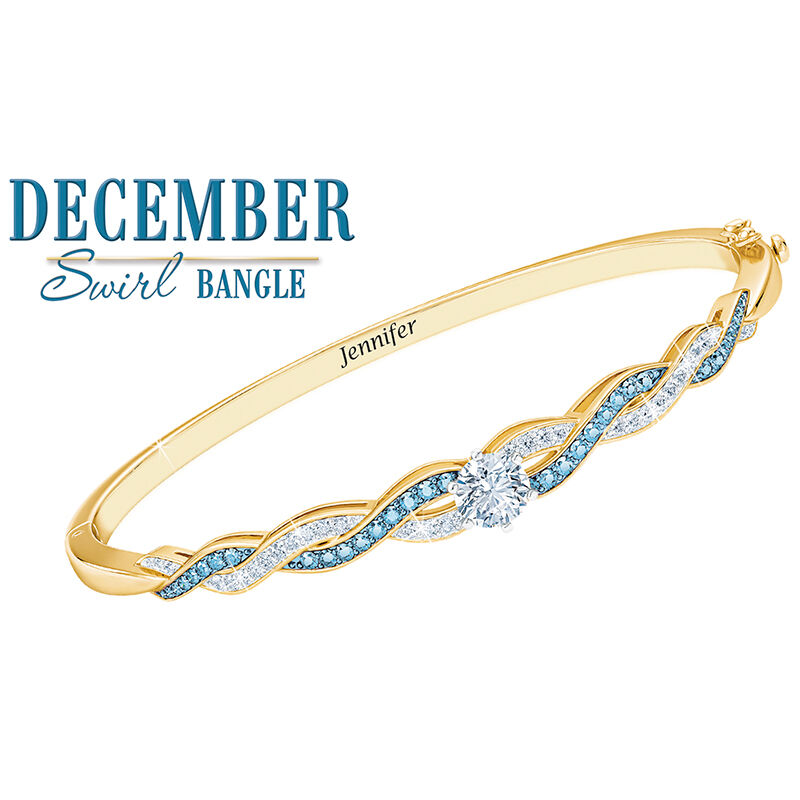 A stunning 14ct gold-plated bangle featuring a magnificent premium quality crystal centre stone. 34 smaller imitation diamonds and 34 premium-quality birthstone crystals in the birthmonth colour of your choice adorn the sides. As if that wasn't enough, you can have the bangle engraved with your choice of name!
Size: Inside circumferece is 7"