Drops of Amethyst Earring and Pendant Set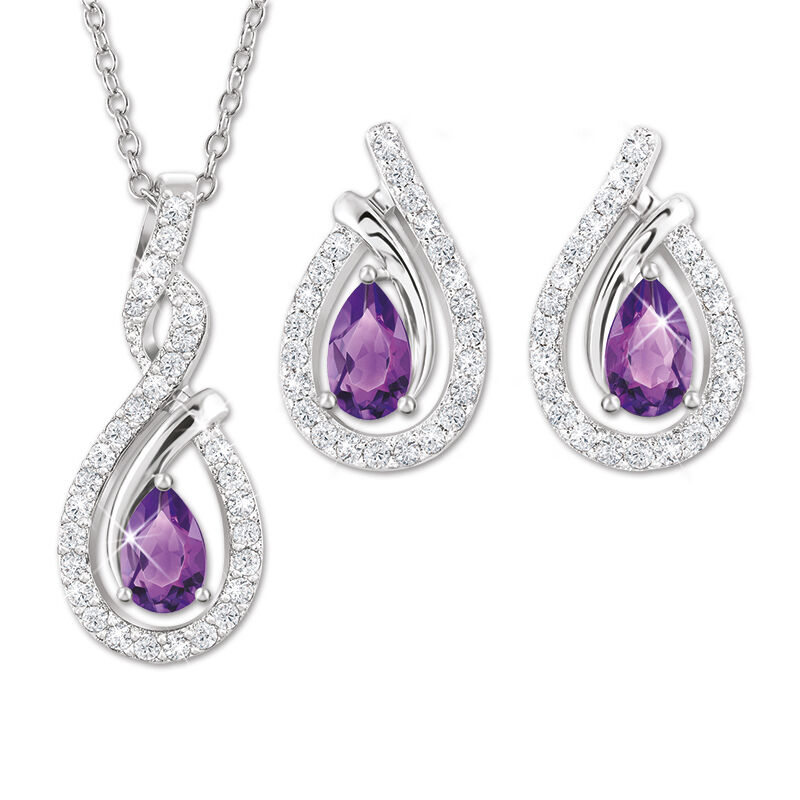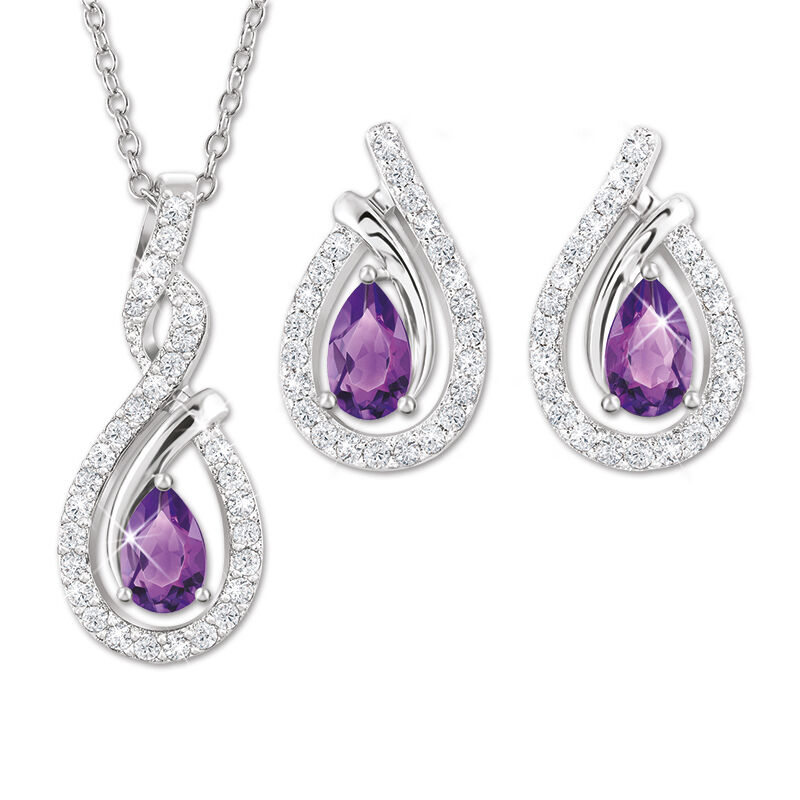 Worn as a ring by Saint Valentine, according to myth, so couples could recognise him and ask him to perform marriages, the amethyst remains the symbol for attracting love.
Now we have created this fabulous earring and pendant set showcasing this glorious stone. Featuring a pair of teardrop earrings and a pendant necklace set with central amethysts surrounded by 75 faux diamonds, this set is a sure symbol of love. The traditional gift for 4th and 6th wedding anniversaries or just to show that special person how much you care however long you've been together – this amethyst set will be a favourite!