The King's Shilling Collector Panel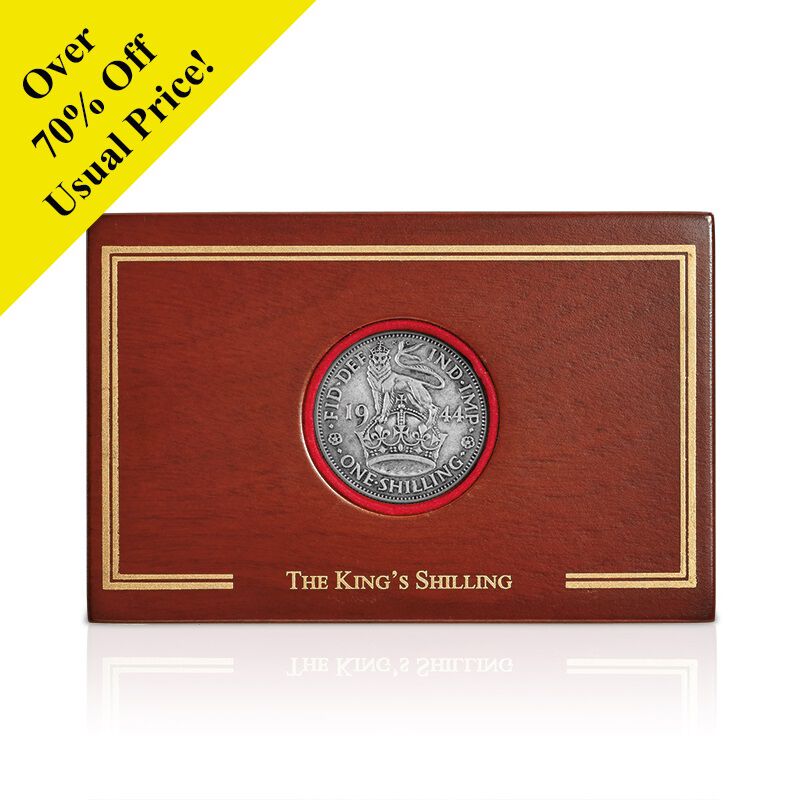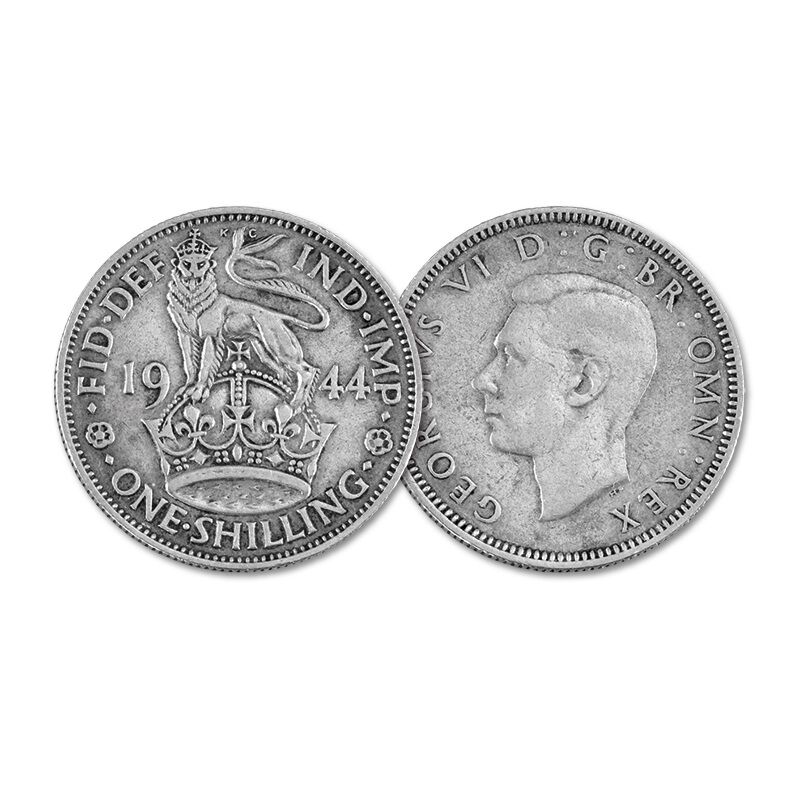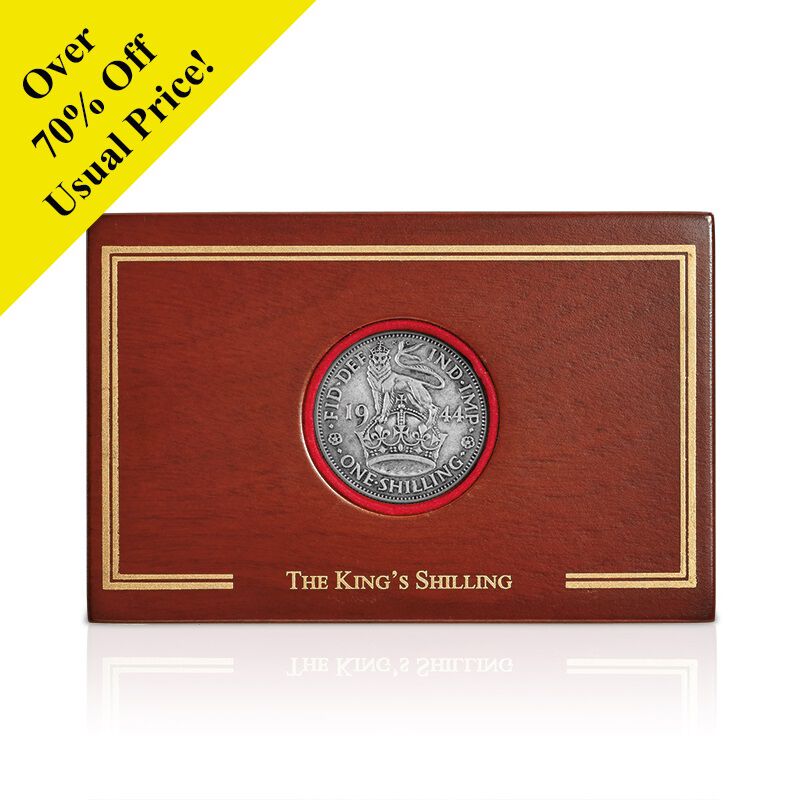 A genuine shilling struck during World War Two, presented in a stunning wooden Collector Panel.
• SPECIAL OFFER! You can own this historic coin for only £9.95 – WITH FREE DELIVERY! That's a £25 saving off the usual price and remarkable value for this magnificent coin.
• The King's Shilling you receive will be struck in 50% silver during one of the war years from 1939 to 1945 and could well have been held by one of the many servicemen that fought for our country.
• With your purchase, you will be enrolled in the British Coin Treasures programme, granting you the opportunity – but not the obligation – to purchase other historic British coins at the usual price. As you build a meaningful collection of important British coin treasures, you'll also receive a FREE deluxe wooden display to house your collection.

Show Less
Show More
In stock. Ships in 4-7 business days.
£9.95
for your first panel
LIMIT 1 PER HOUSEHOLD
"To take the King's Shilling" meant to agree to serve as a sailor or soldier in the Royal Navy or British Army. It referred to the practice of giving new recruits a payment of one shilling when they enlisted, which dated back to the 18th century. Now you have the opportunity own this remarkable coin at an exceptional price.
Due to the high demand expected, supplies are limited. Limit one per household.
The coins are encapsulated so you can enjoy the details on both the front and back without fear of damage.
You will receive and pay for one panel per month.
DISCOUNTED PRICE £9.95 – WITH FREE DELIVERY! Usual Price: £34.95 (plus £2.95 postage and handling). That's a £25 saving off the usual price and remarkable value for these magnificent coins.