Personalised Initials Face Mask Set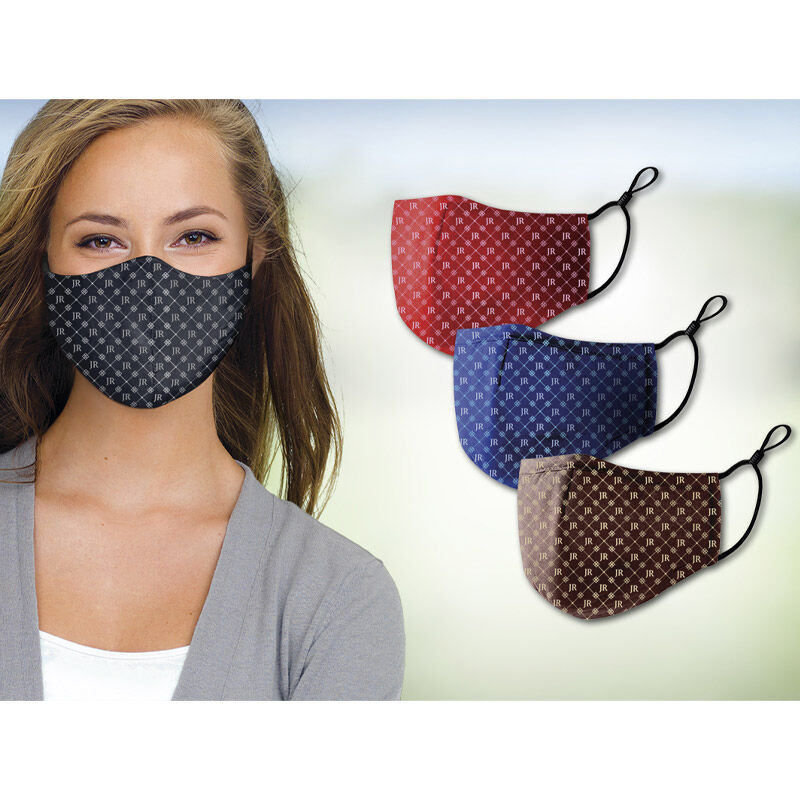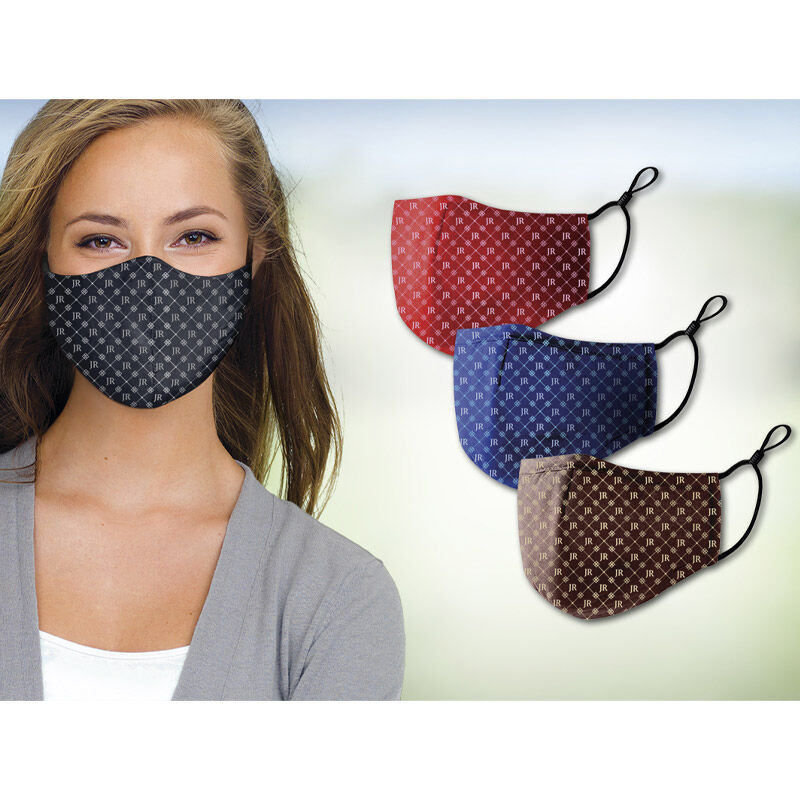 Enhance your style with a set of four stunning, fashionable face masks personalised with your initials and hand sewn just for you!
Each is personalised with an elegant pattern of your initials for a style that's uniquely your own!
Includes four face masks in rich vibrant shades of red, blue, black and tan!
Each high-quality mask features a layer of 100% cotton and a layer of polyester fabric for a double layer of protection, and is compliant with new guidelines for wearing masks on public transport and in confined spaces.
Features adjustable elastic ear loops that can be made larger or smaller with ease using the attached fasteners.
Each face mask is reusable and fully machine washable.
Please allow 3-5 weeks for delivery.Our Face Covering is a fashion face covering and is not intended to be Personal Protective Equipment (PPE). It is not a replacement for medical grade PPEs. It is intended for personal use only and it should not be used in a healthcare/clinical environment or setting. Our mask is not intended to prevent or protect from any form of illness or virus.WARNING: CHOKING HAZARD - Not intended for children. Children can choke or suffocate.