Onyx Intuition Men's 9ct Gold Ring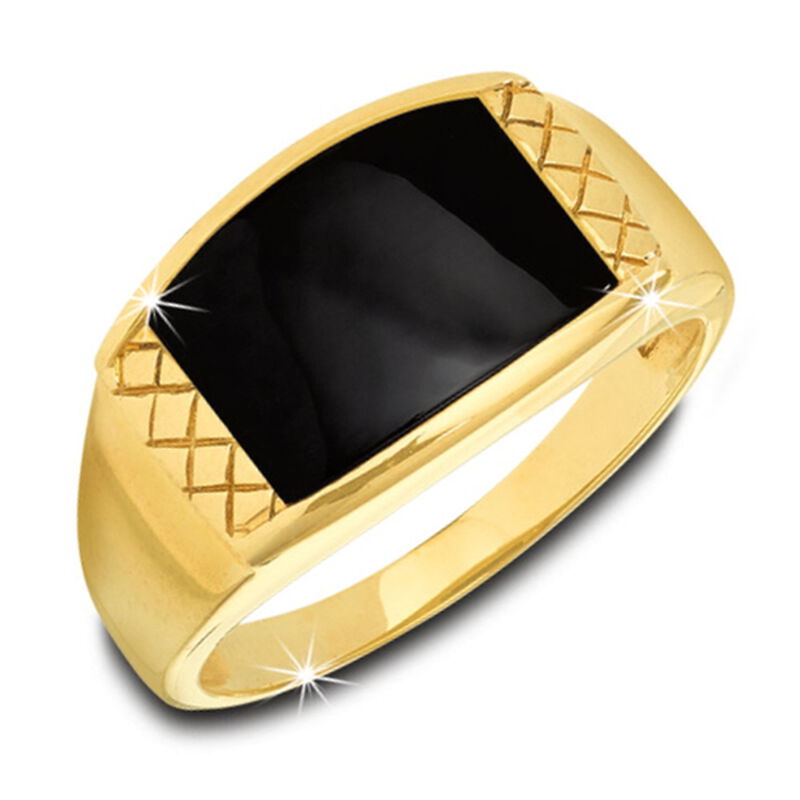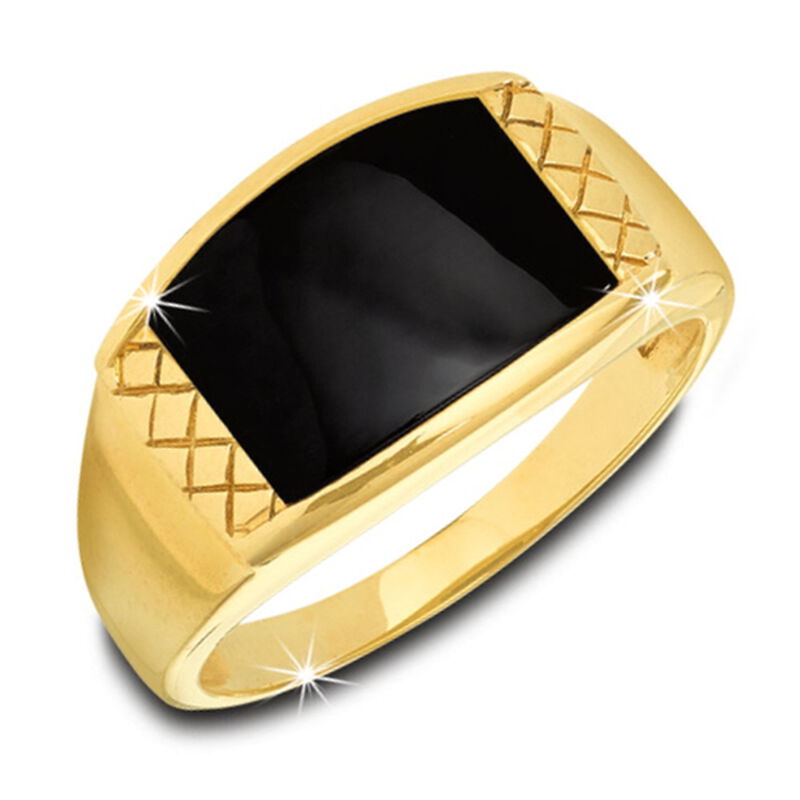 In stock. Ships in 3-4 business days.
Known for its powers of strength and intuition, onyx never fails to amaze with its depth and intensity. This handsomely engraved 9ct gold ring provides a strong and simple setting for a large, smooth onyx stone – the essence of cool.