Messenger from Heaven Robin Pendant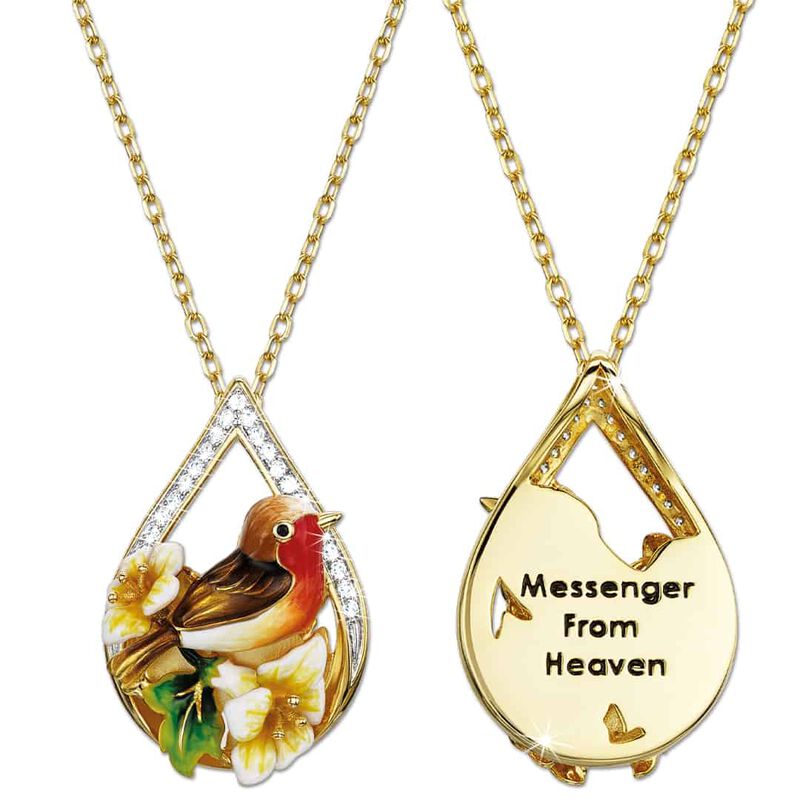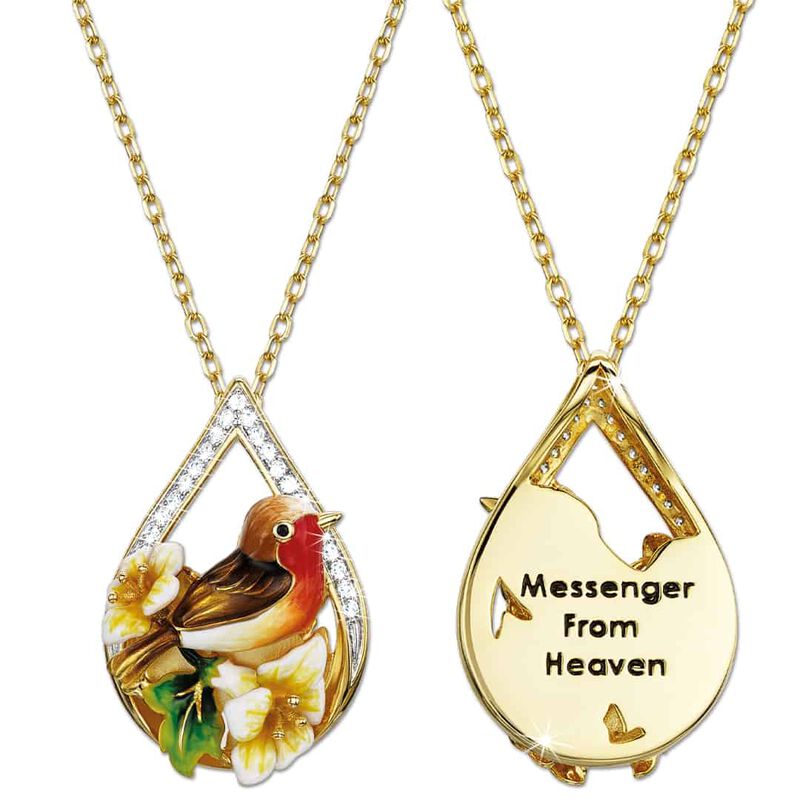 Keep the spirit of your loved ones close with this beautiful robin pendant! Crafted from sterling silver and plated in 14ct gold, the pendant features a hand-painted red breasted robin. The back reads 'Messenger from Heaven', to remind you when a robin appears your loved one is near.
Size: 1 1/4" tall. Chain is 18" plus 2" extender.