Simply Sophisticated Diamond Bracelet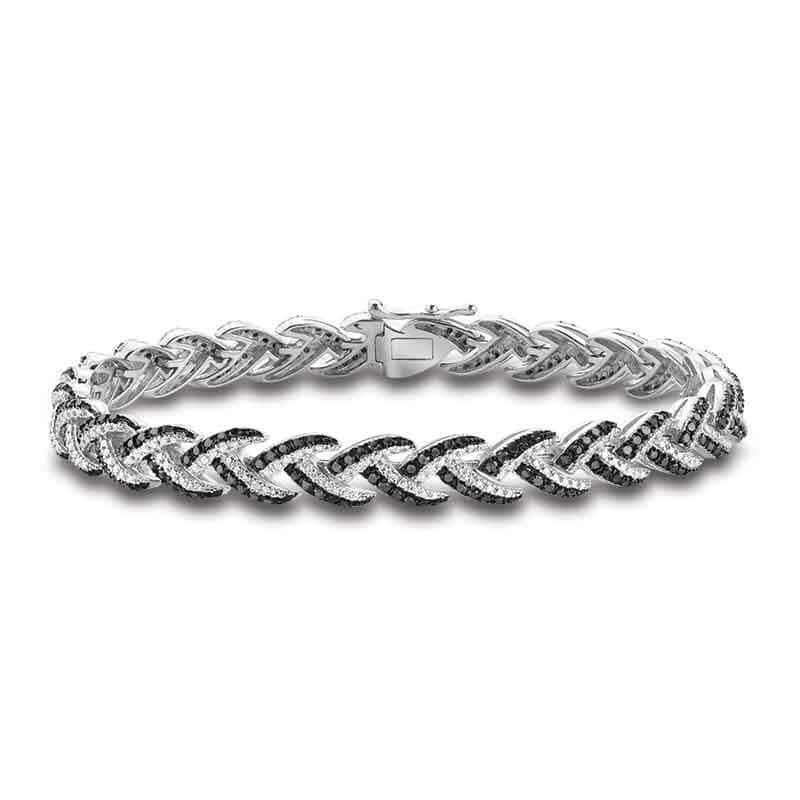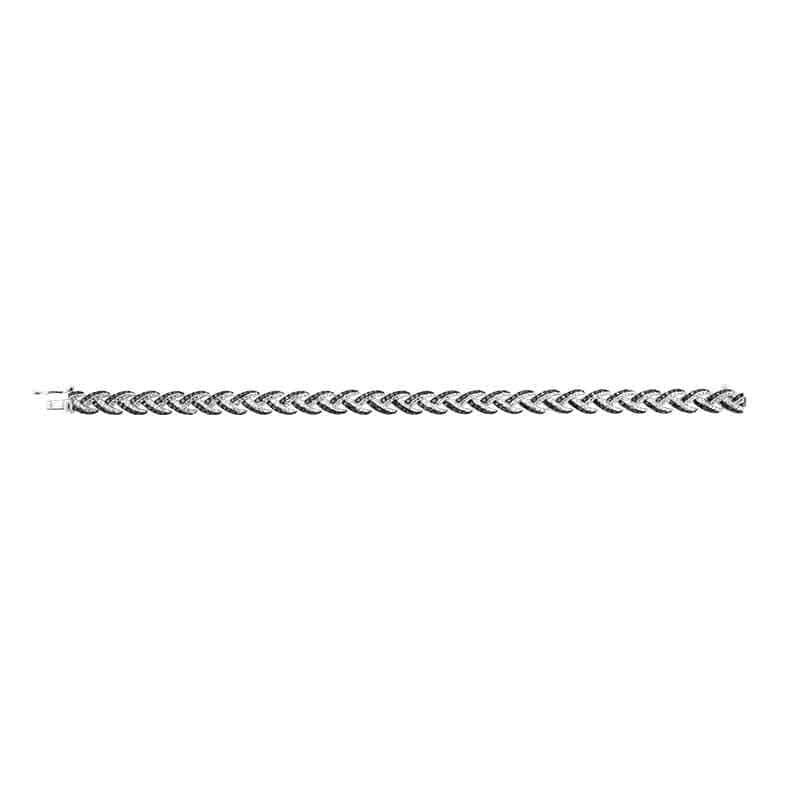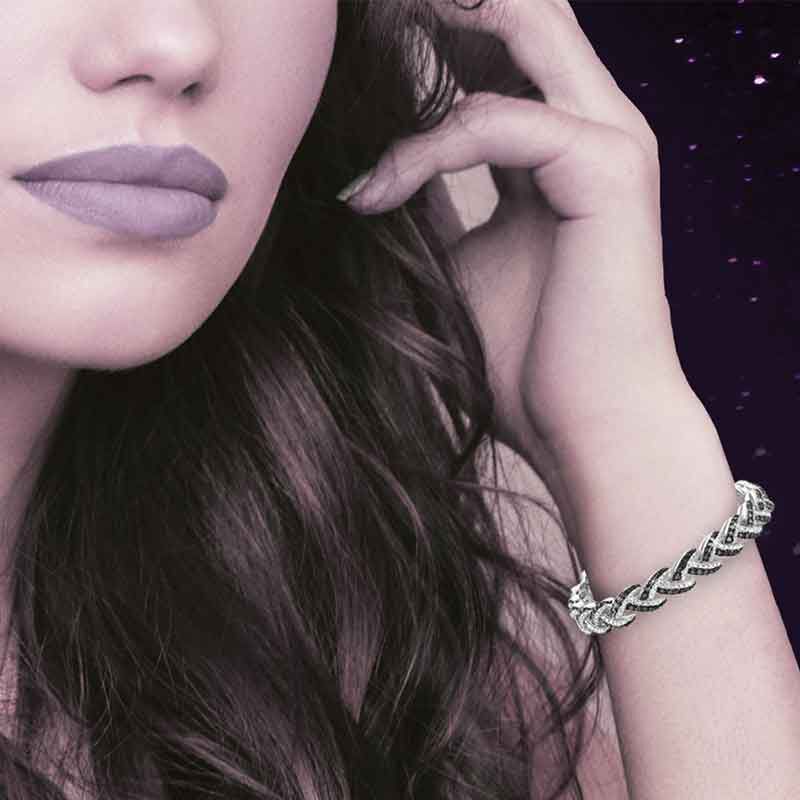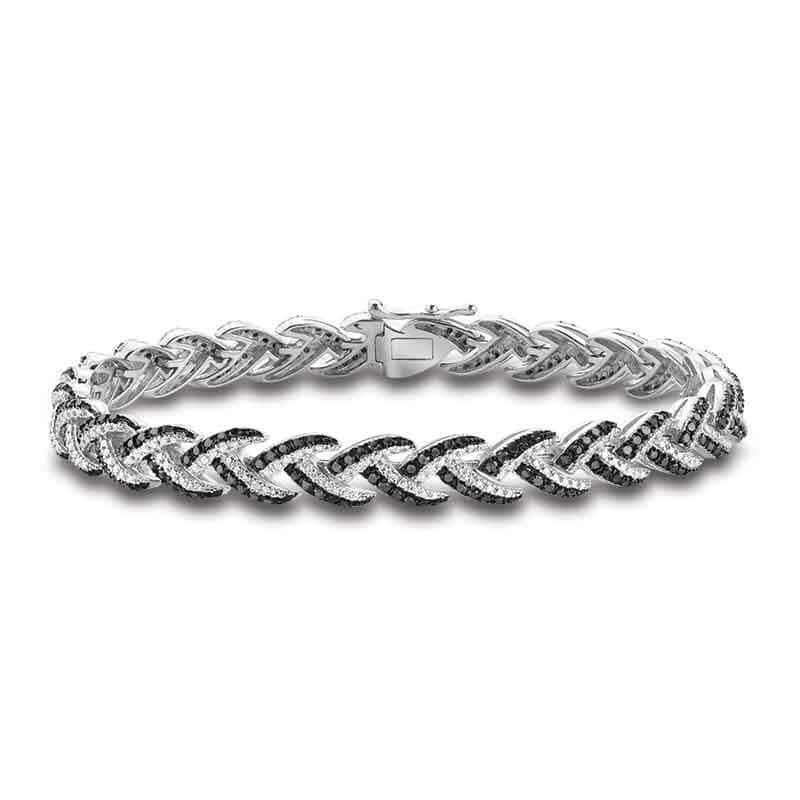 In stock. Ships in 3-4 business days.
For those who prefer something that stands out from the ordinary…something that's enduring in design yet sensational in style…there's a beautiful newcomer that delivers with incomparable flair.
With Simply Sophisticated, the understated elegance of diamond bracelets has never been more enticing. We've replaced classic white diamonds with the mystery and allure of rich black diamonds – a magnificent 2¼ carats in all – and showcased them in a shimmering sterling silver bracelet. The diamonds are hand set for maximum sparkle into the glistening, supple links that form a dramatic, braided chevron pattern. The effect is pure magic. This chic and fashionable accessory will become an instant favourite, adding glamour to any attire, day or night!
7 1/2" Long.