Embraced by Love 14ct Gold Bracelet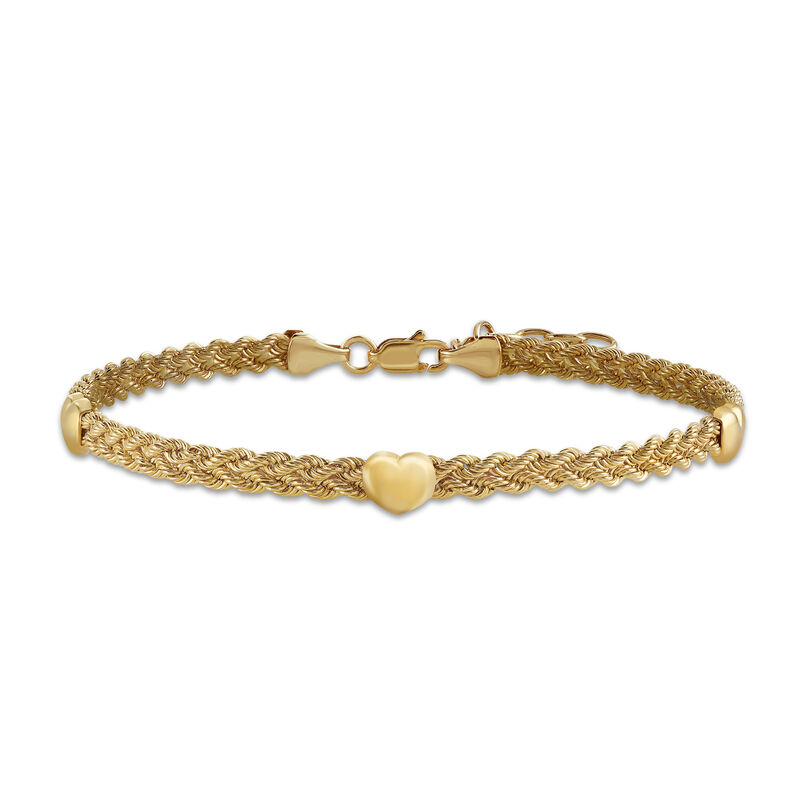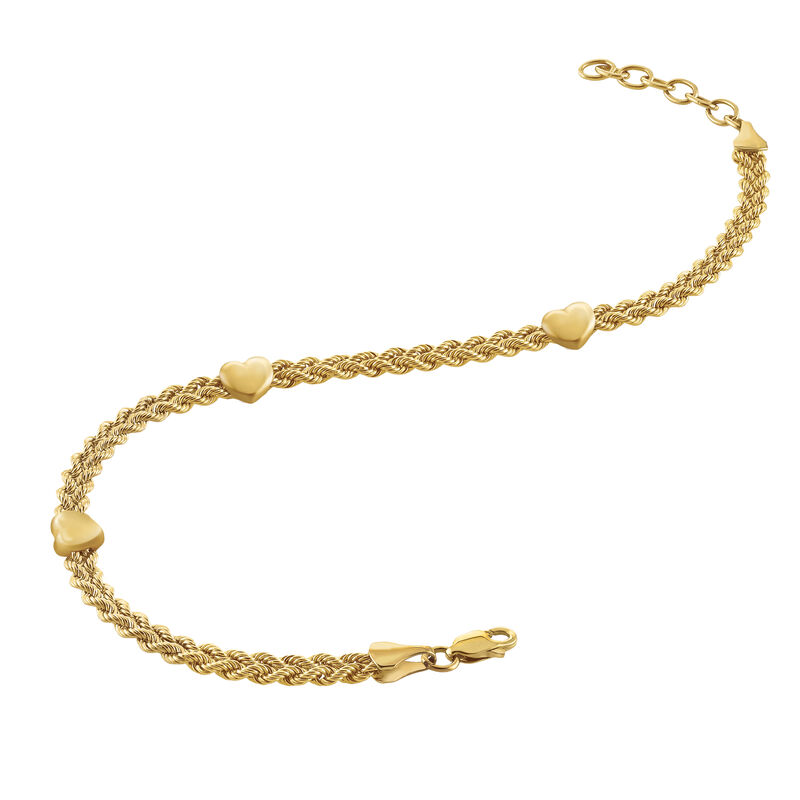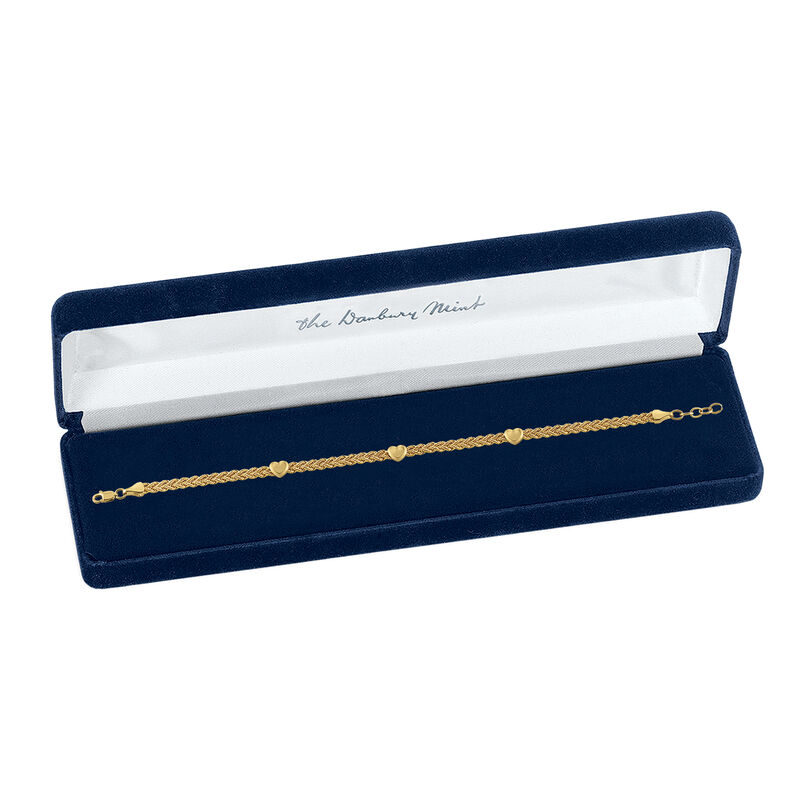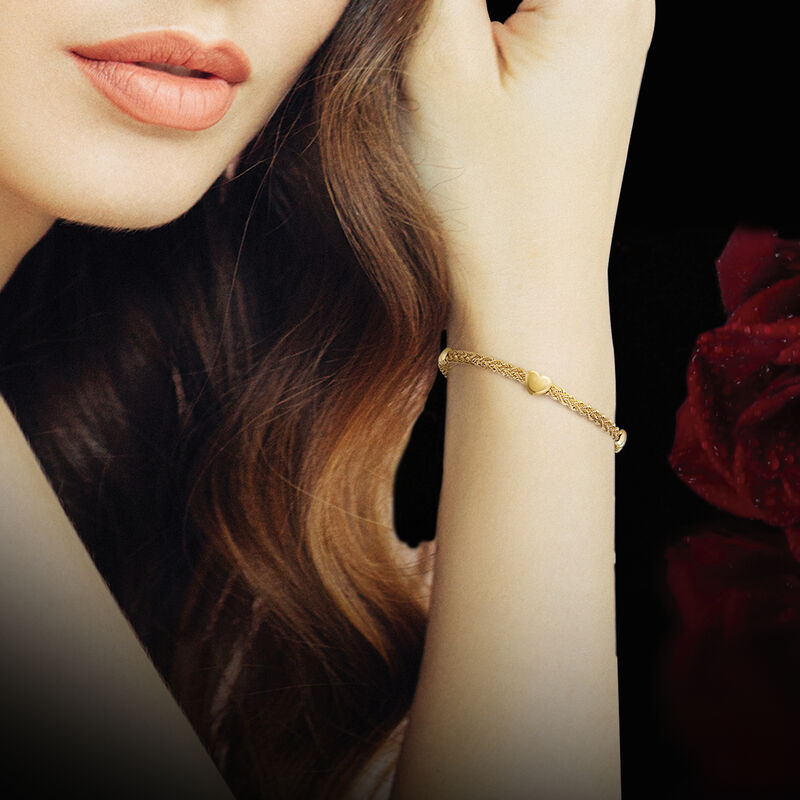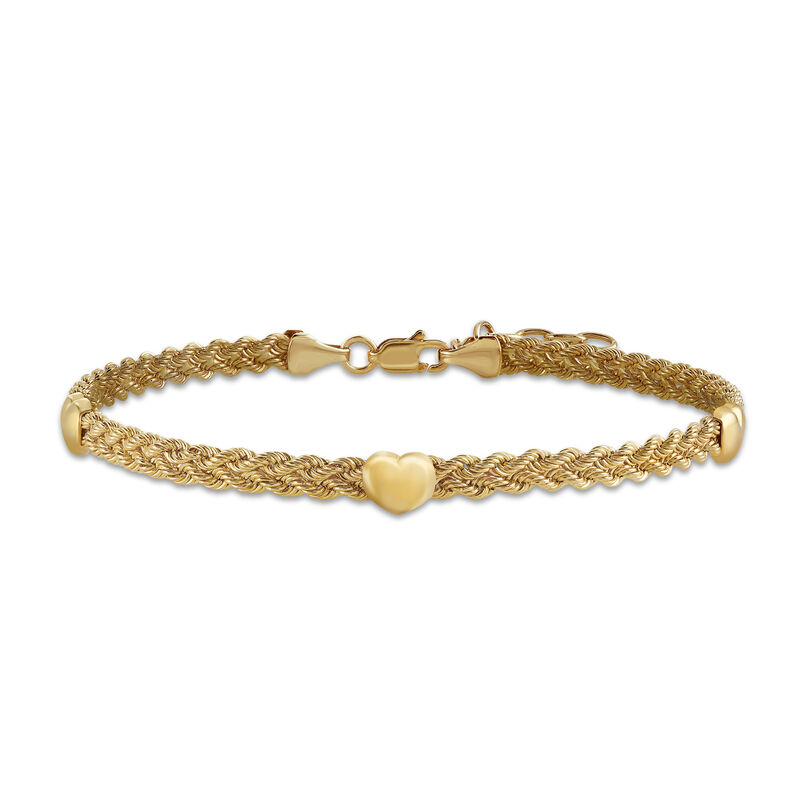 Crafted of prized 14ct gold in a supple rope weave, Embraced by Love is a prime example of the skillful expertise of talented fine-jewellery designers. Each turn of the weave is meticulously performed to perfection so that with just the slightest motion, the gold links gleam with light. Then, as a charming finishing touch, the bracelet is adorned with a trio of gold hearts representing yesterday, today and forever.
½" long with a 1˝ extender.