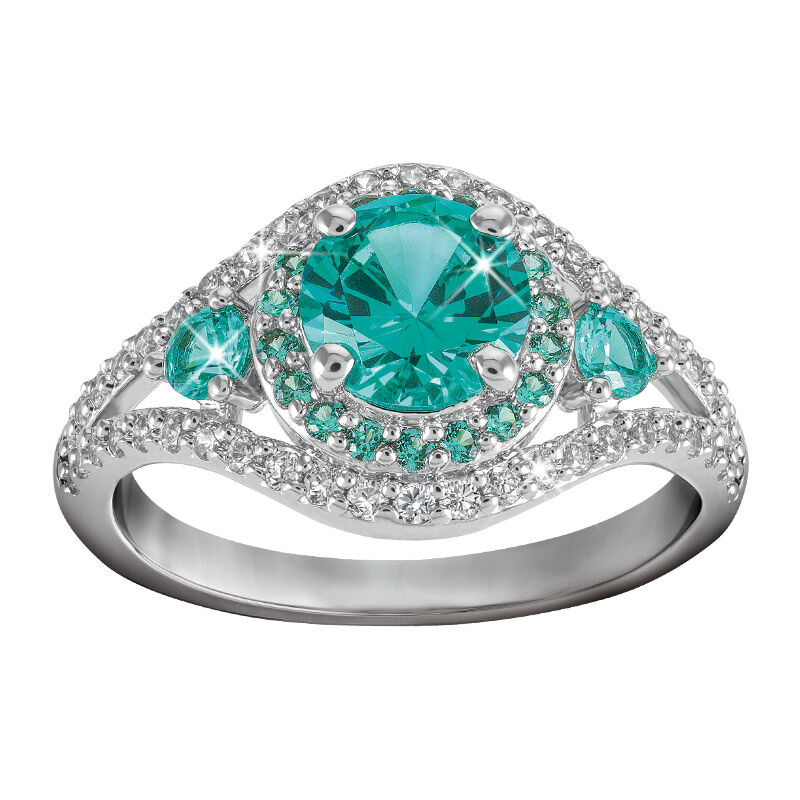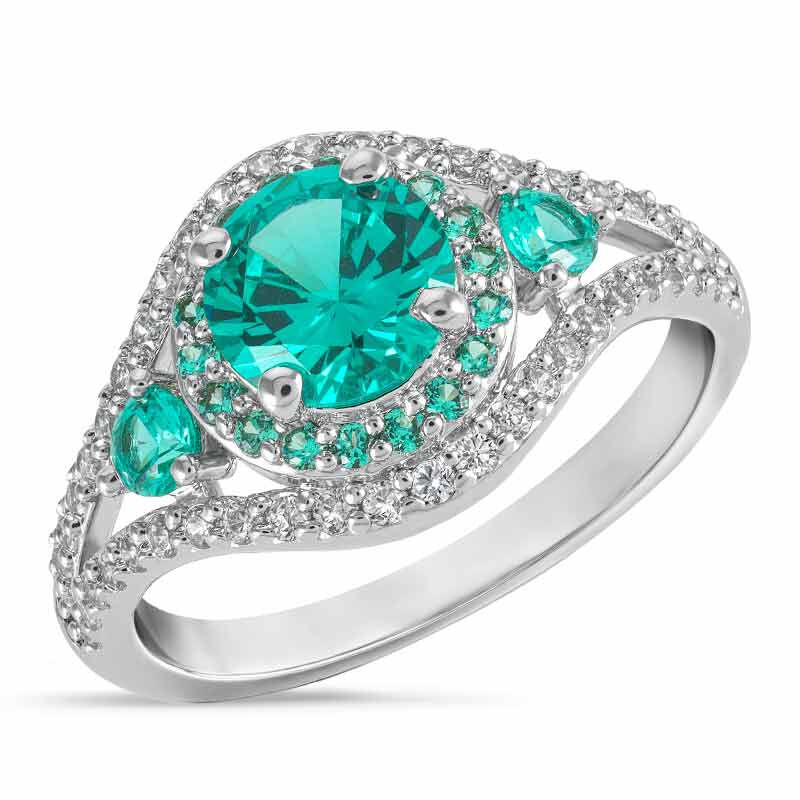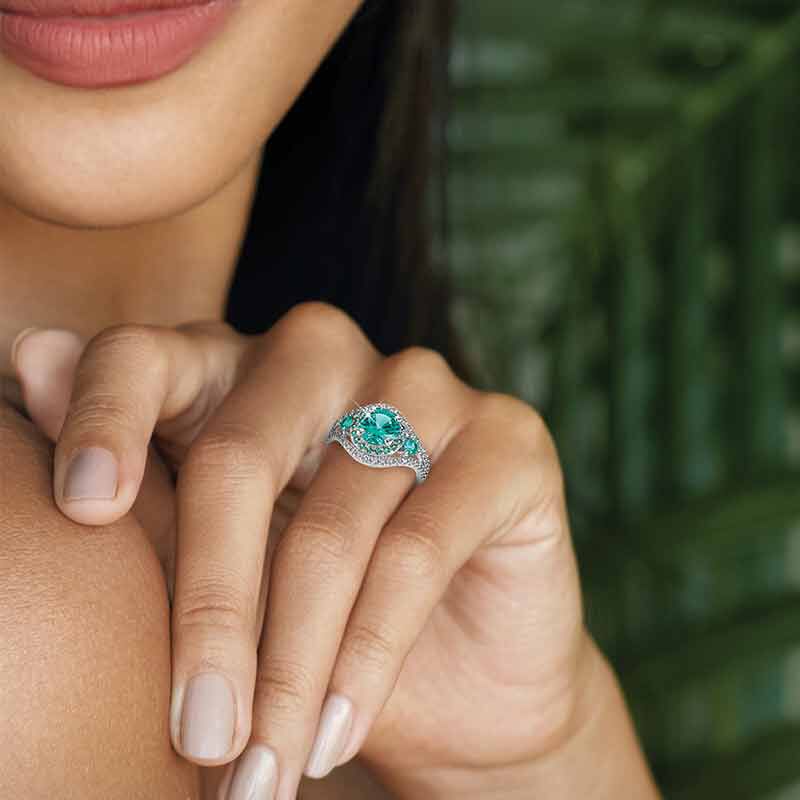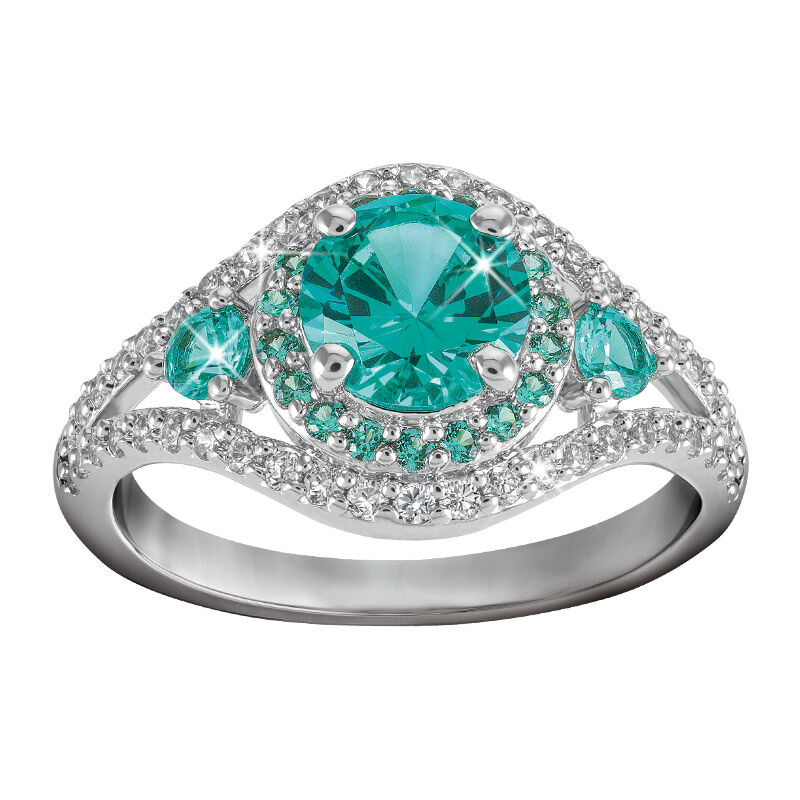 Ships in 3-4 business days.
Select Styles for Availability
Imagine a precious gemstone as alluring as the purest blue-green waters of a tropical waterfall… that's the beauty of an aqua-blue Paraiba tourmaline. Found only in Paraiba, Brazil, these tourmalines are the most distinctive, rare and valuable gemstones in the world. They're priced well beyond reach… until now. This ring features a spectacular faux Paraiba tourmaline that will take your breath away... both for is beauty and its attractive price. The large faux tourmaline centre stone on our ring is accented with 20 additional faux tourmalines. Providing a fiery counterpoint, 46 flashing faux diamonds grace the band for a supremely luxurious look.