Fancy Flight Flexible Charm Bracelet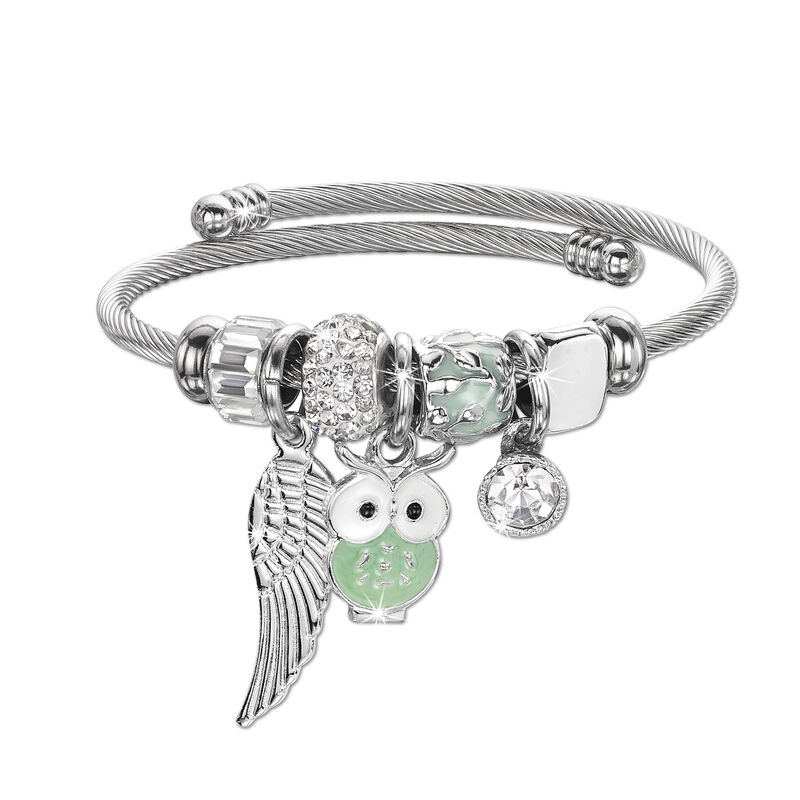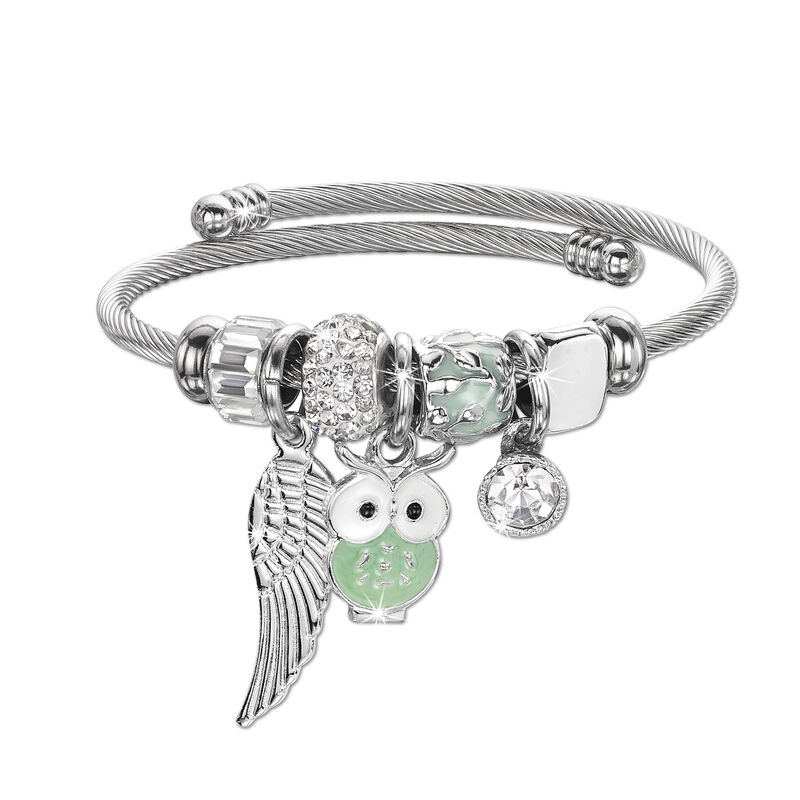 A fun and charming addition to your jewellery collection! Featuring an array of unique and precious hand-crafted charms that includes an elegant angel wing, sparkling faux diamonds, and a wise enamel owl in a mint blue colour, this adjustable bracelet will catch your eye and win your heart.
Flexible enough to fit any wrist.