Herkimer Diamond Quartz Ring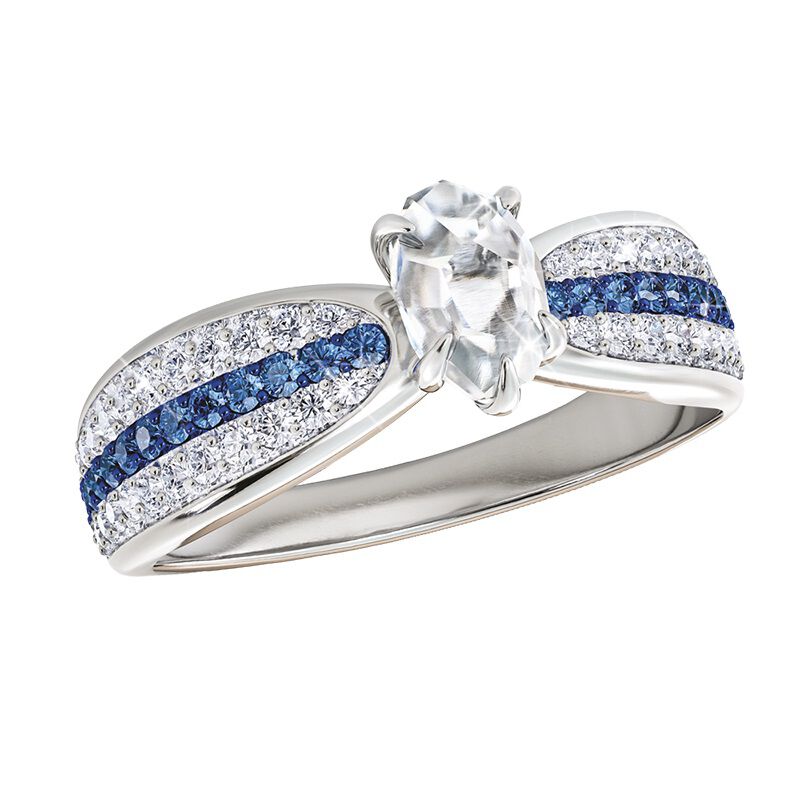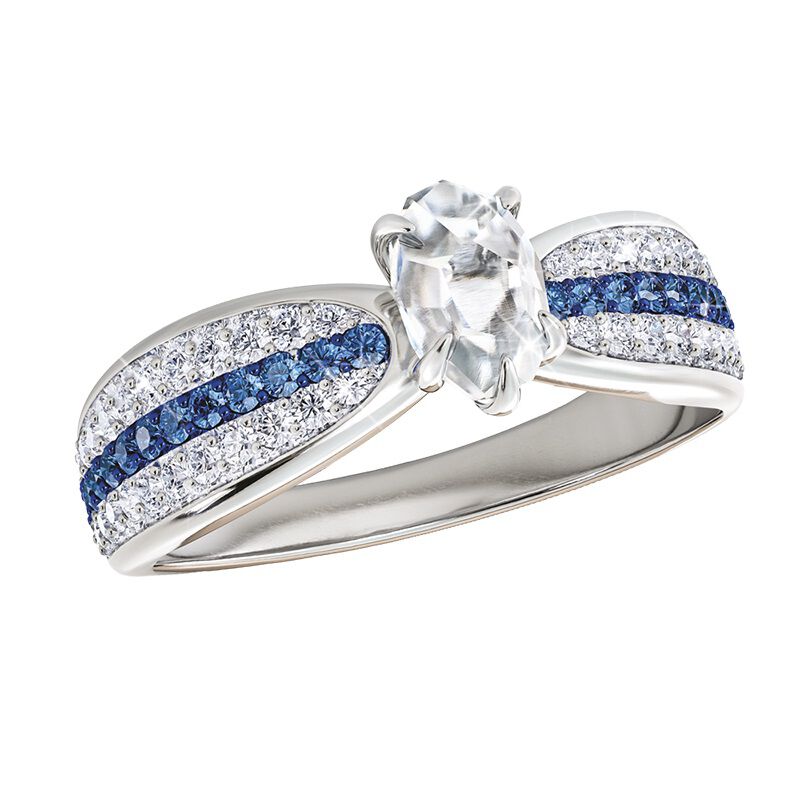 In stock. Ships in 3-4 business days.
Luminous with the brilliant sparkles of a mesmerising one-of-a-kind marquise Herkimer Diamond quartz centre stone. These naturally faceted treasures – Herkimer Diamonds – are believed to be close to 500 million years old and have steadily garnered acclaim by 'diamond aficionados'. The triple channel silver-plated band also features 24 blue crystals in-between two rows of 44 white crystals.