The Winchester 6-in-1 Personalised Handbag Set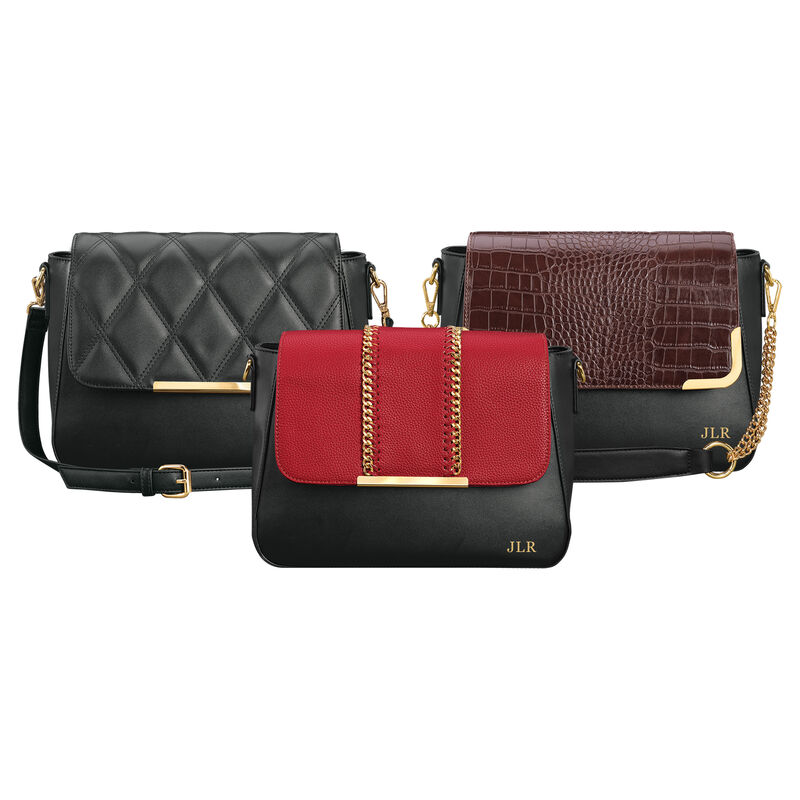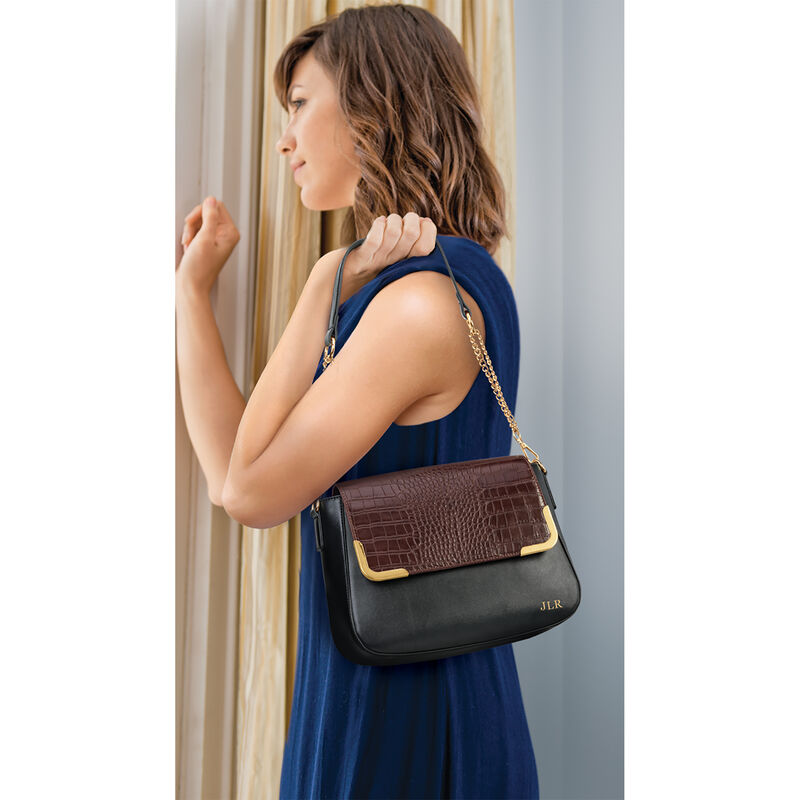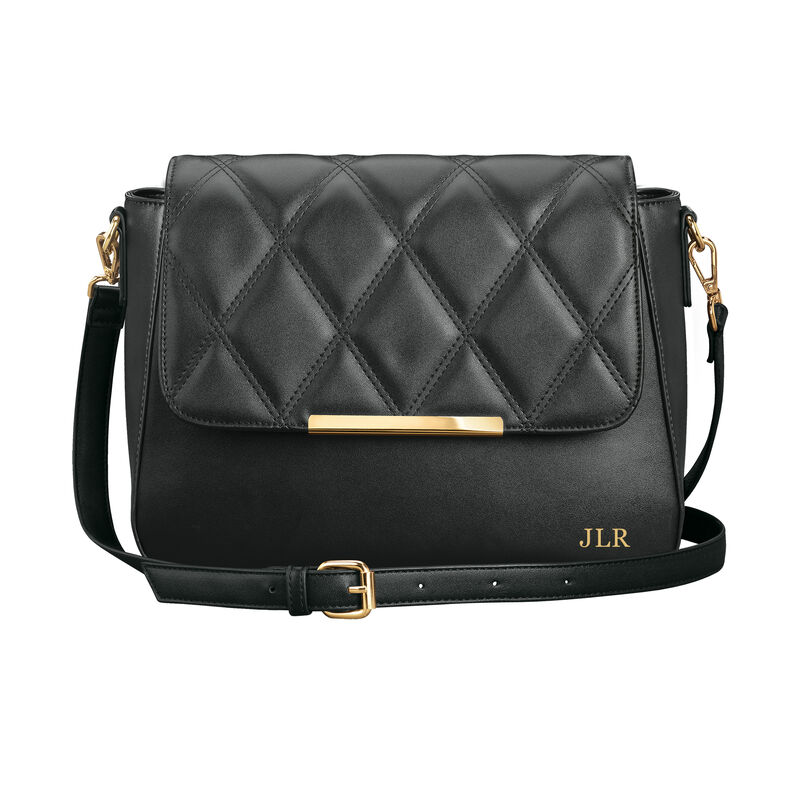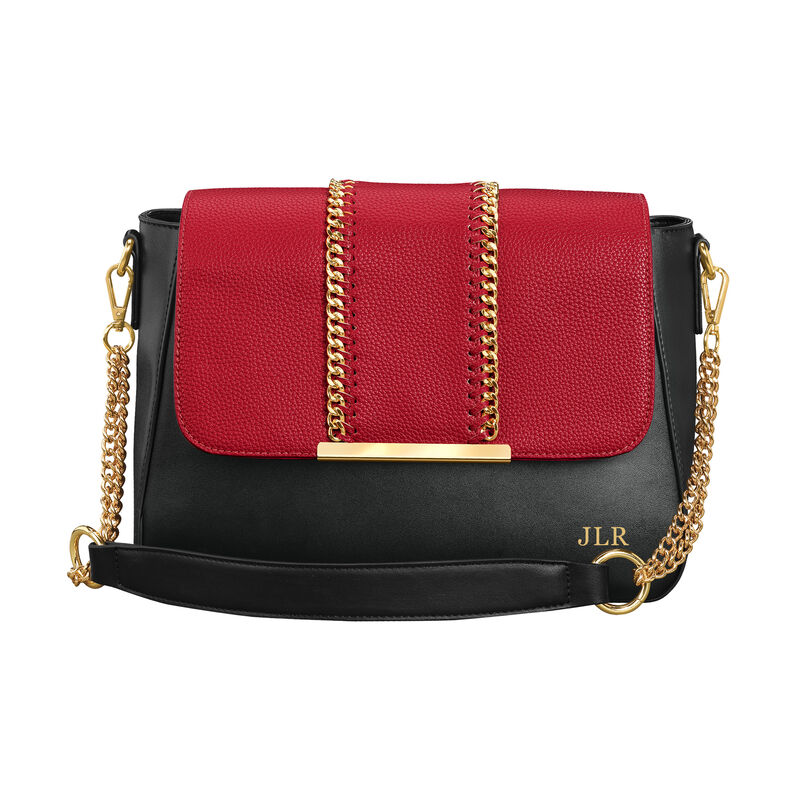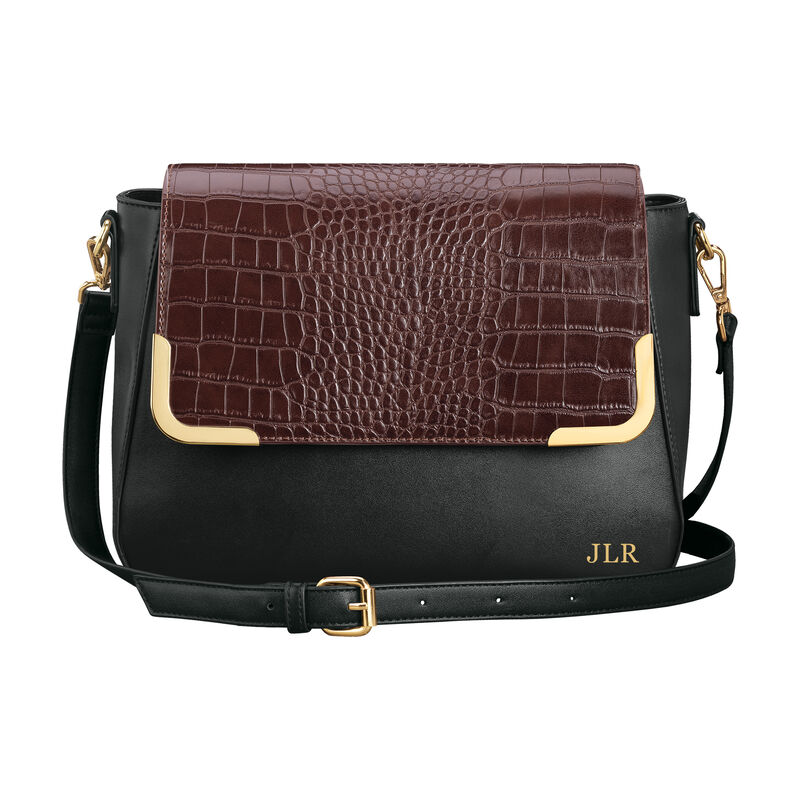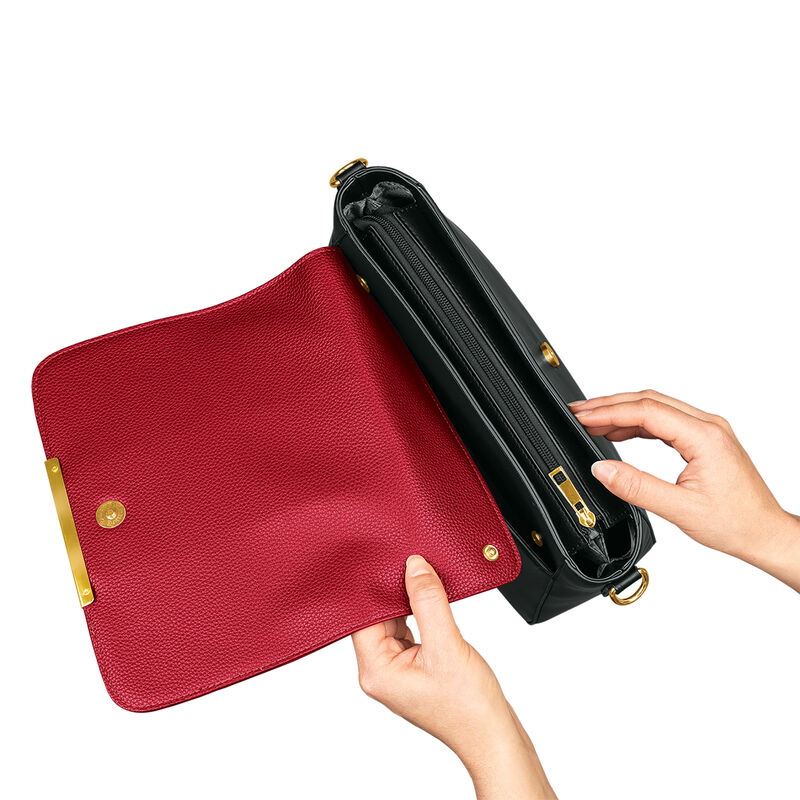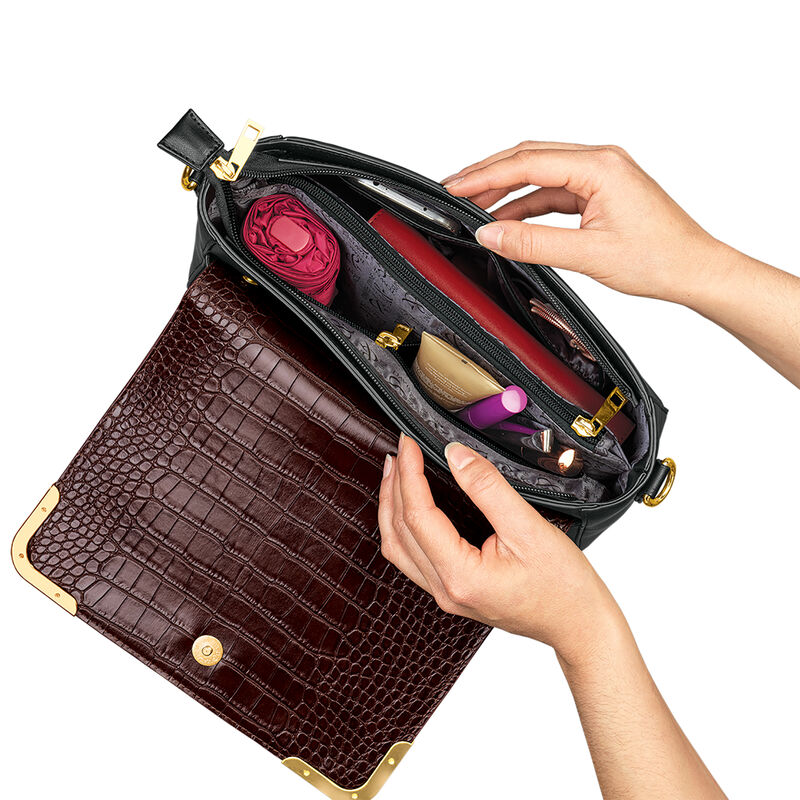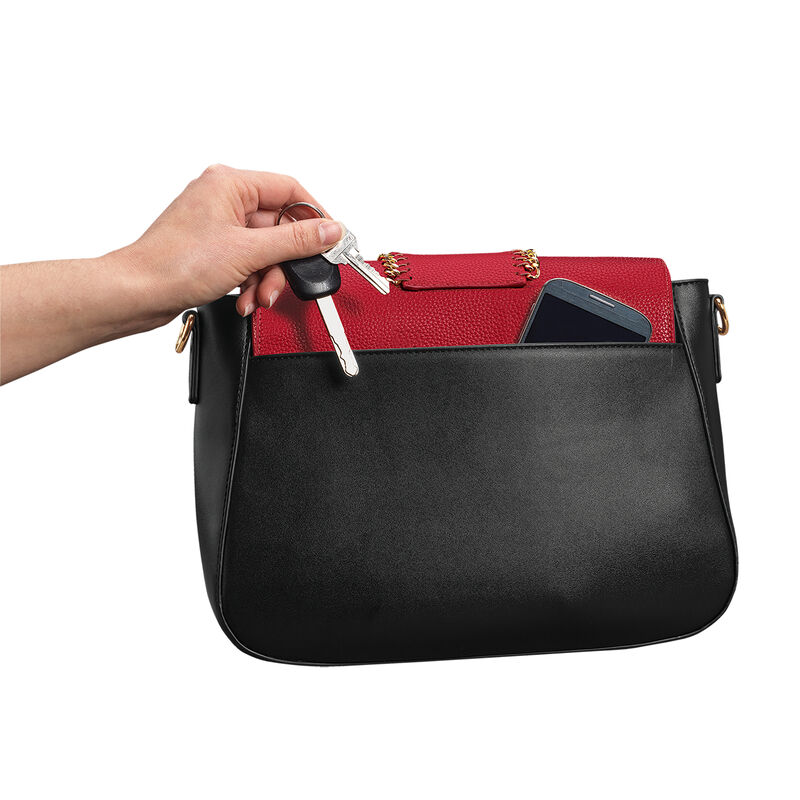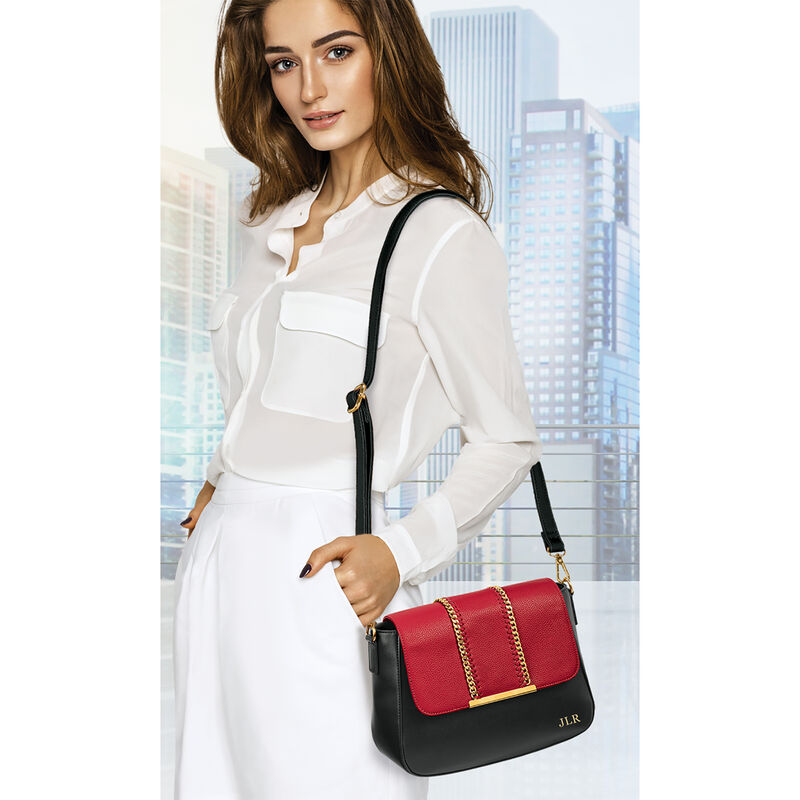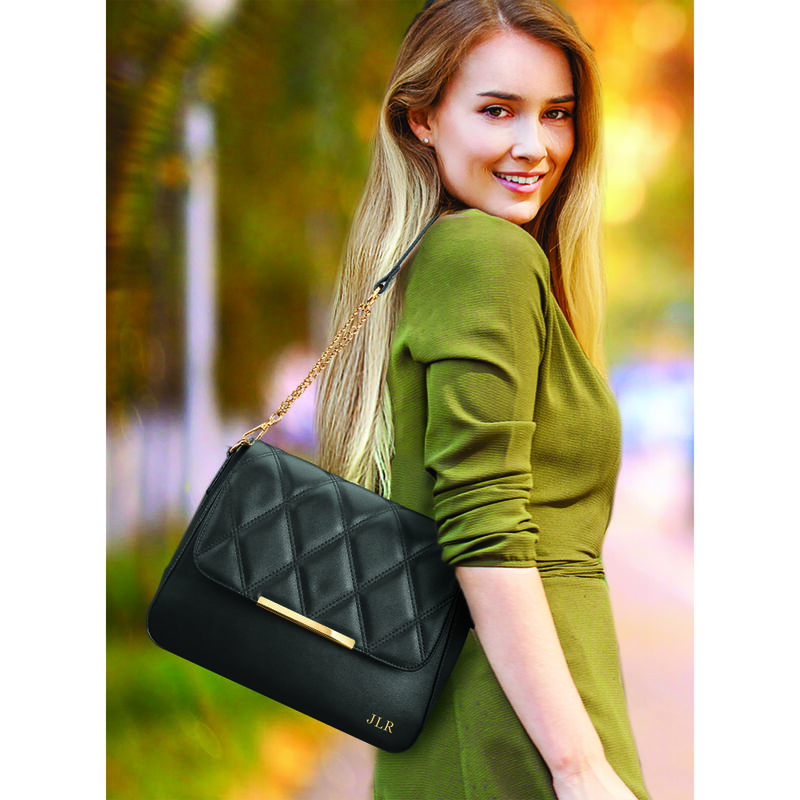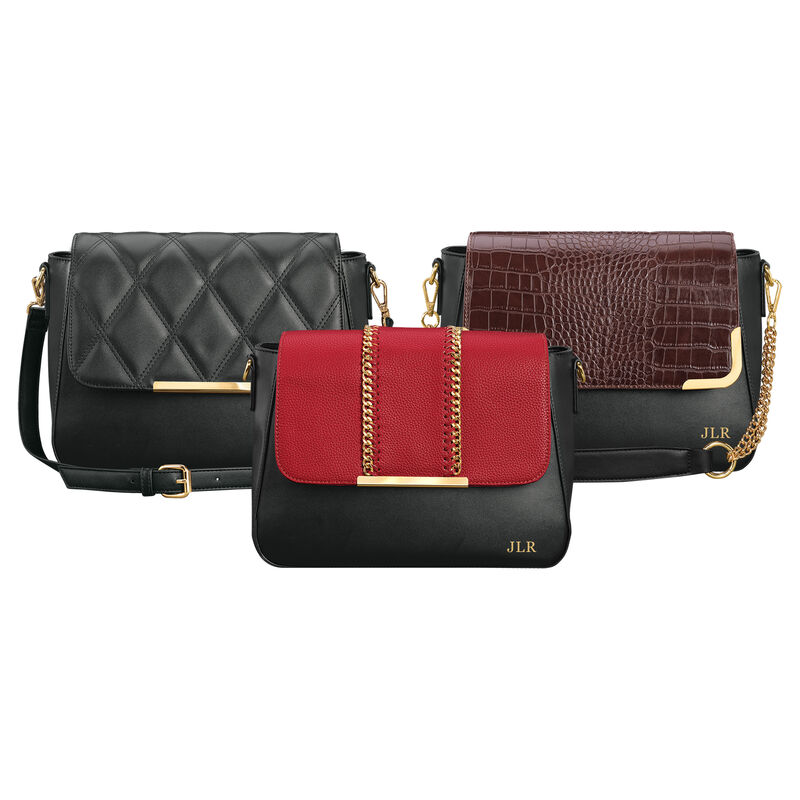 Versatile and stylish, co-ordinate your handbag to match any outfit within seconds! This cleverly designed satchel comes with three interchangeable flaps and two interchangeable straps, meaning that this bag can be worn in six different ways! Sleek and spacious, the base satchel features an ebony faux leather finish accented with gold-toned hardware. The roomy interior features a silky charcoal lining and multiple compartments to keep everything organised. As the perfect finishing touch, your initials are custom engraved onto the satchel.
Satchel measures 4 ¼" wide x 8 ½" tall. Each flap measures approx. 3 ¾" wide x 10" tall.