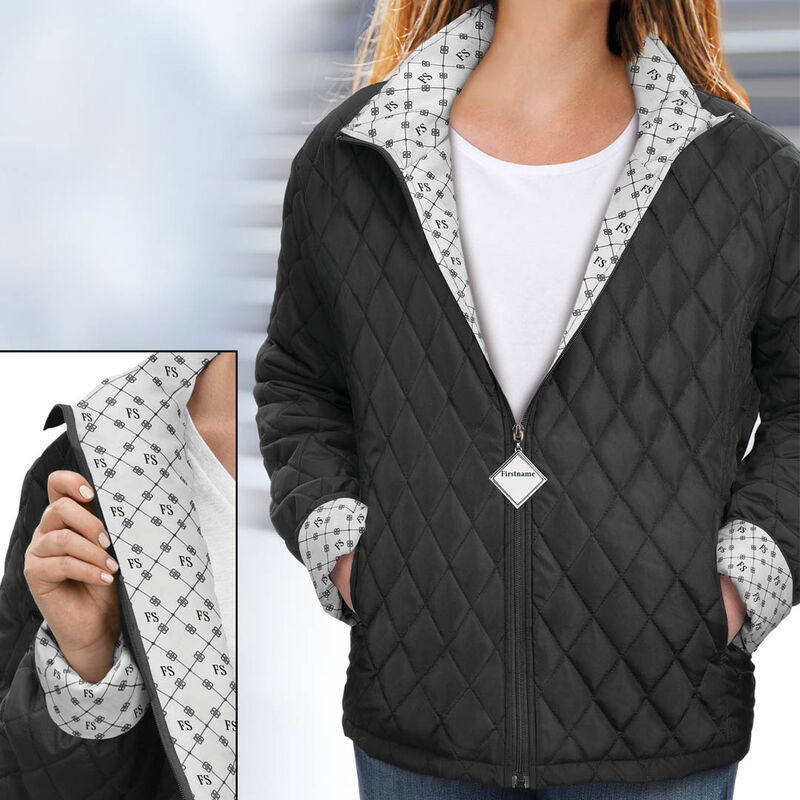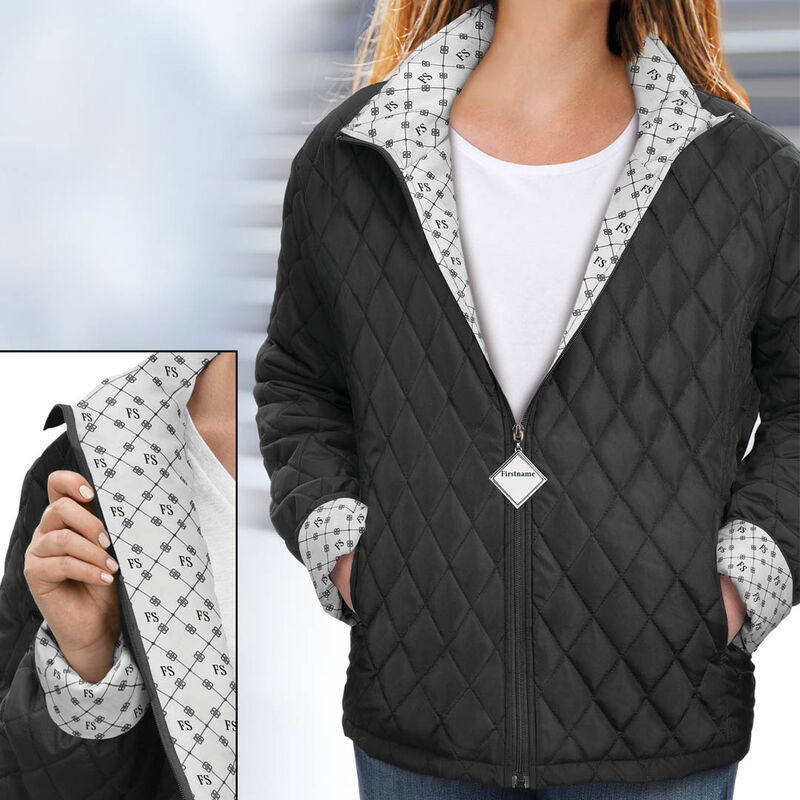 In stock. Ships in 8-12 weeks.
This quilted jacket is custom-made especially for you!
Featuring fashionable black diamond quilting on the outside and an elegant pattern of your initials on the inside lining, this unique jacket features your own personal design. Crafted of a durable and breathable fabric, this versatile jacket is the perfect outer layer! Wear it for a day at the park or a night on the town – this jacket will complement any outfit. Satisfaction guaranteed!