The Empowerment Music Box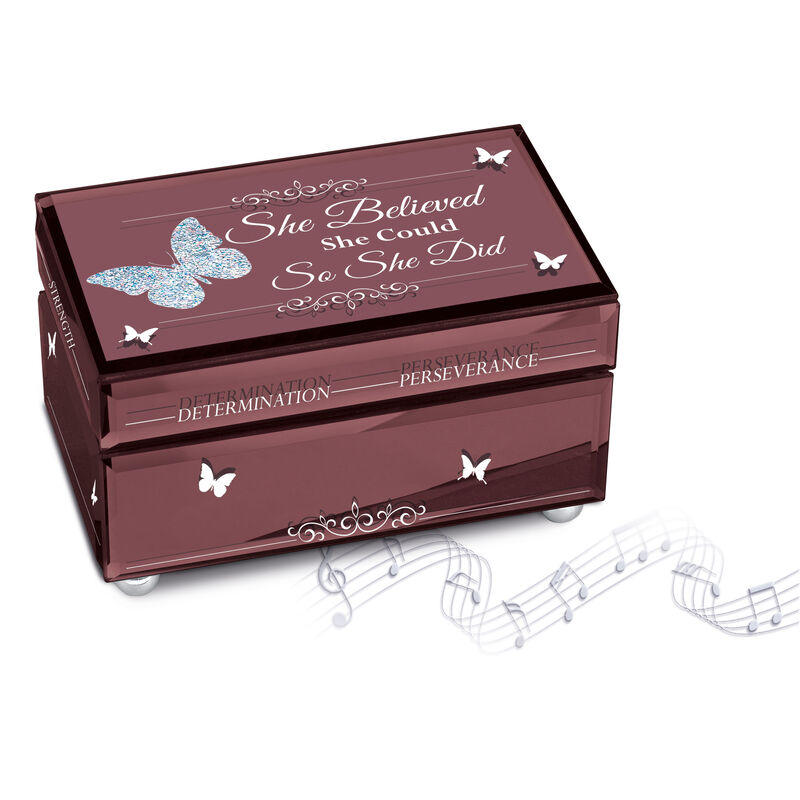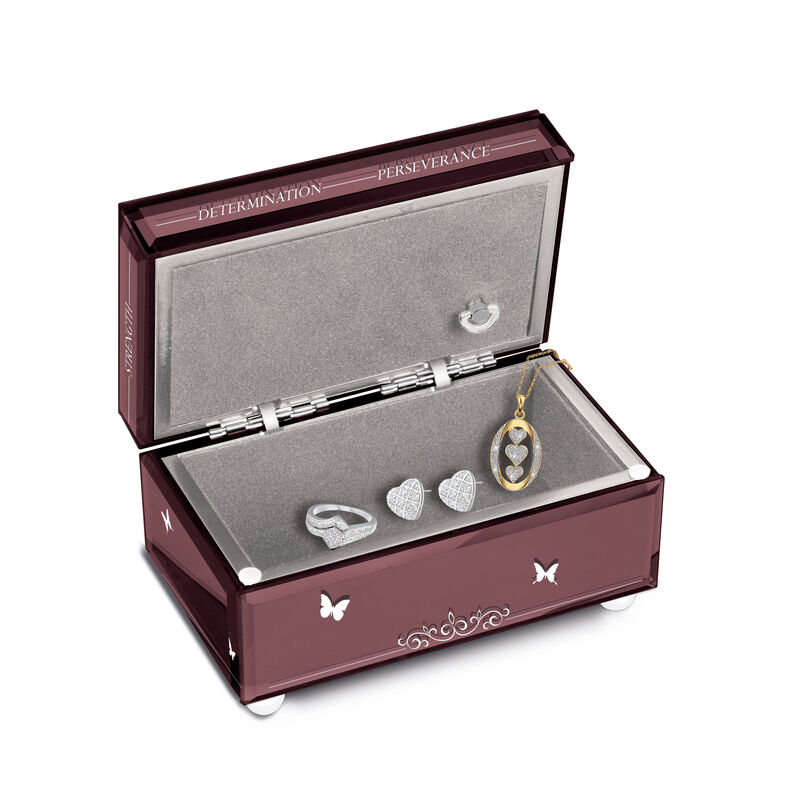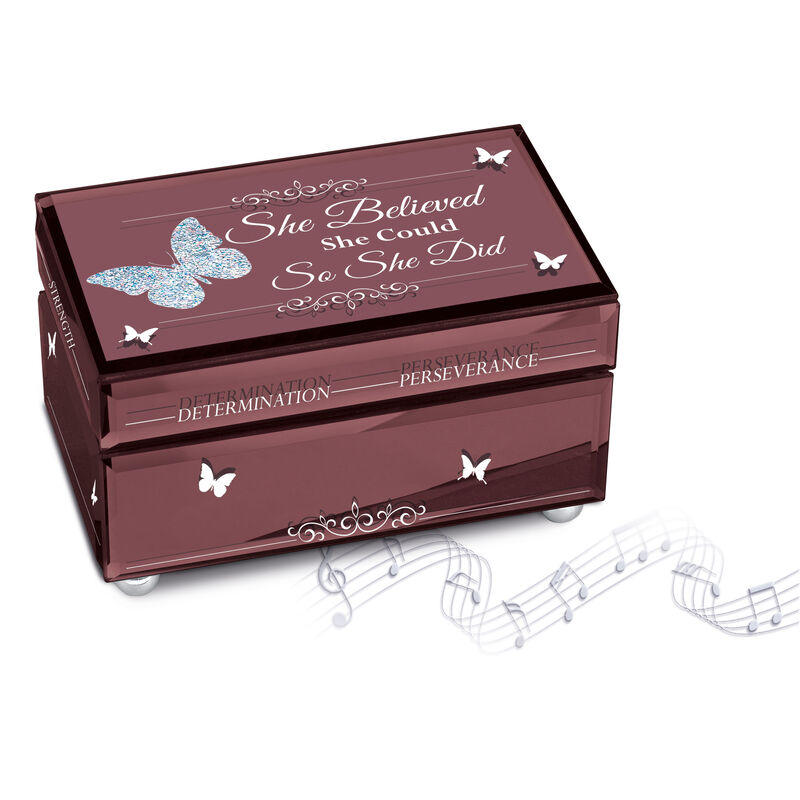 A beautiful dark purple music box that's expertly crafted from stunning mirrored glass. The lid features a large glittering butterfly, symbolizing a bright future, endurance, and transformation.
The sides of the music box are accented with smaller butterflies, to symbolize the dreams already accomplished and the possibilities that surround you, and the inspiring words: "Strength", "Determination", "Perseverance" and "Hope." The large interior of this stunning music box is lined with luxurious velvety fabric — making it perfect to hold all your jewellery and keepsakes!
As the perfect finishing touch, the box plays the harmonious tune "Beautiful Dreamer" when opened.
Size: 5-1/8" x 3-1/4" x 3"