Llorens Reborn Baby Girl Doll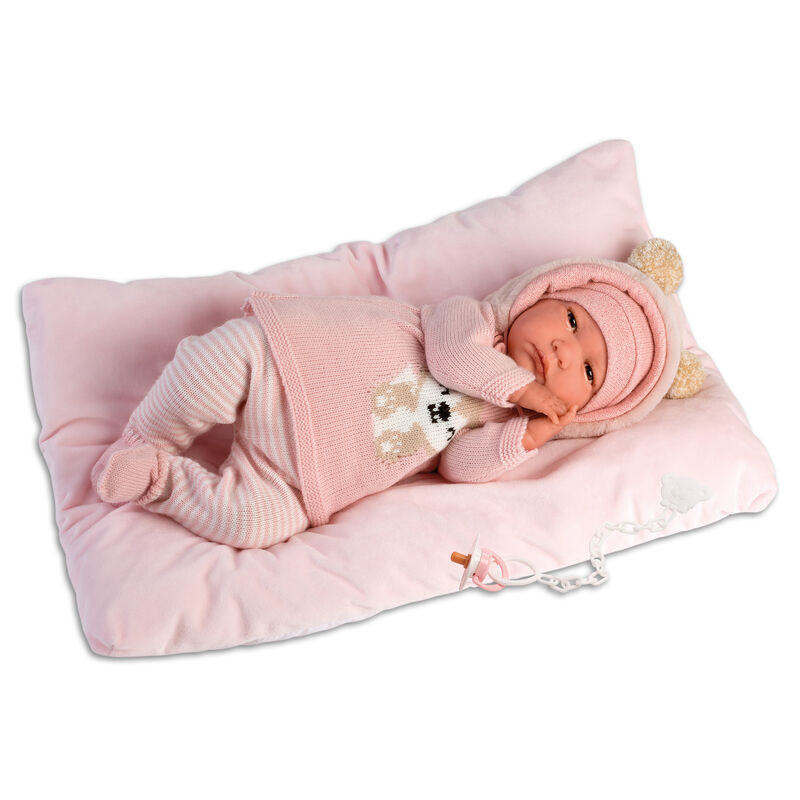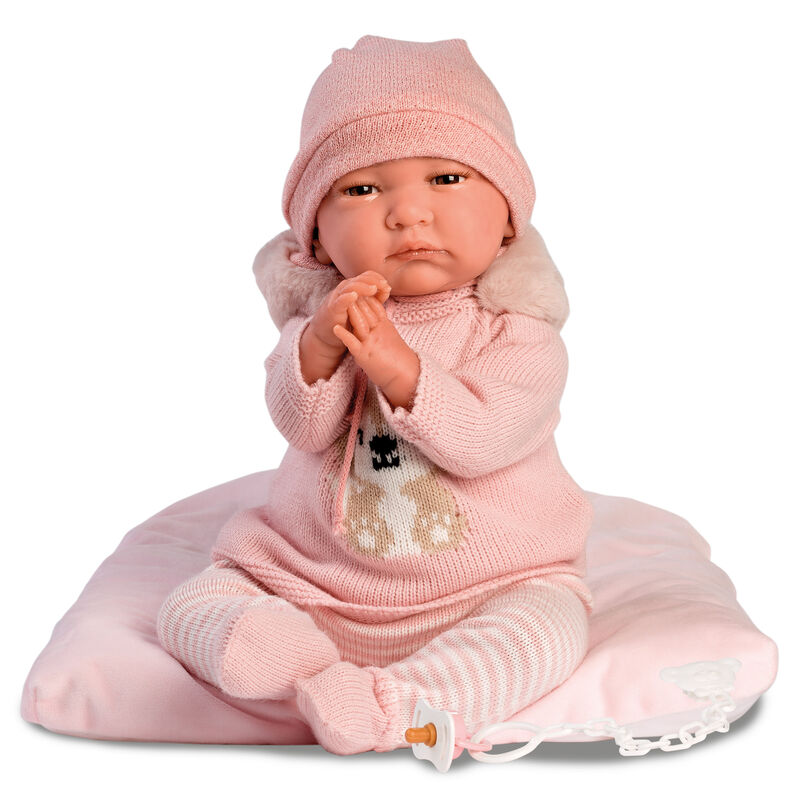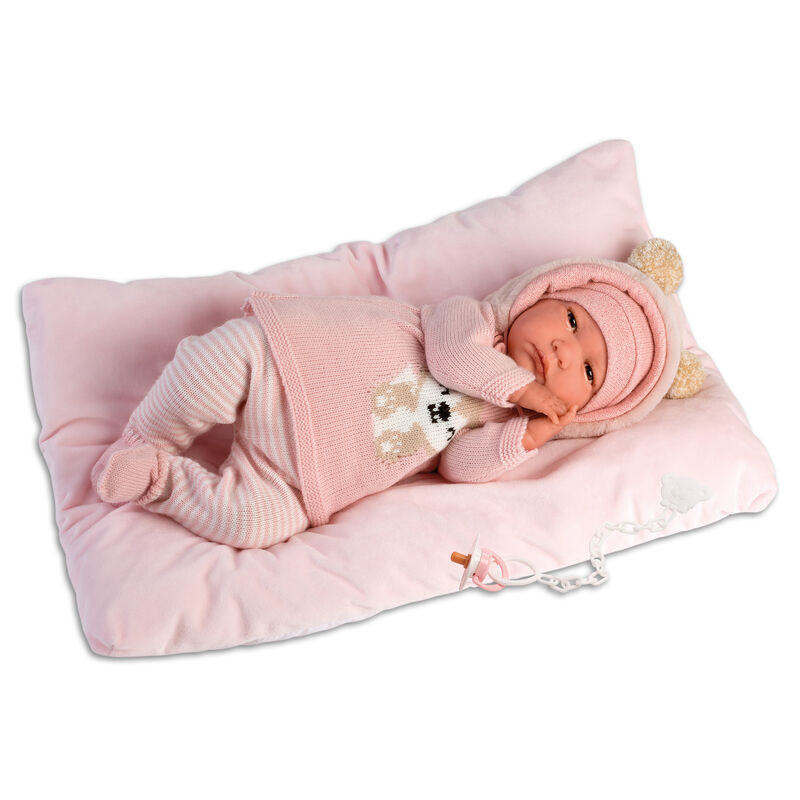 Spain is known around the world for their doll industry, and Llorens are one of their country's most renowned dollmakers. Famous for their exceptionally life-like creations, this stunning reborn baby girl is no exception to Llorens' exceptionally high standards. Made with supple, soft-touch vinyl limbs and a fabric body that is weighted with microspheres to feel as authentic as possible, each doll is uniquely crafted by Lloren's artisans, ensuring no two dolls are exactly the same. With exquisite attention to detail, including lifelike colouring, moveable head and limbs and a cute pink outfit, each of these beautiful baby girl dolls is meant to be treasured. Your reborn doll will come with a cradle-like display box and a birth certificate, so you can name your baby girl as you wish.
16½" long. Hairless, not anatomically correct.