A Year of Blessing Daughter Porcelain Jar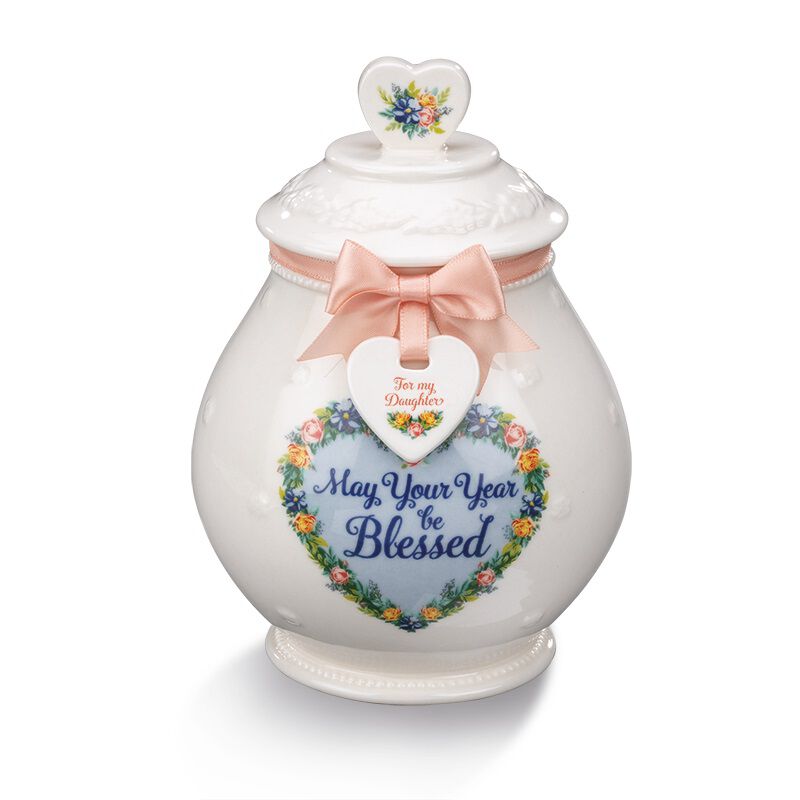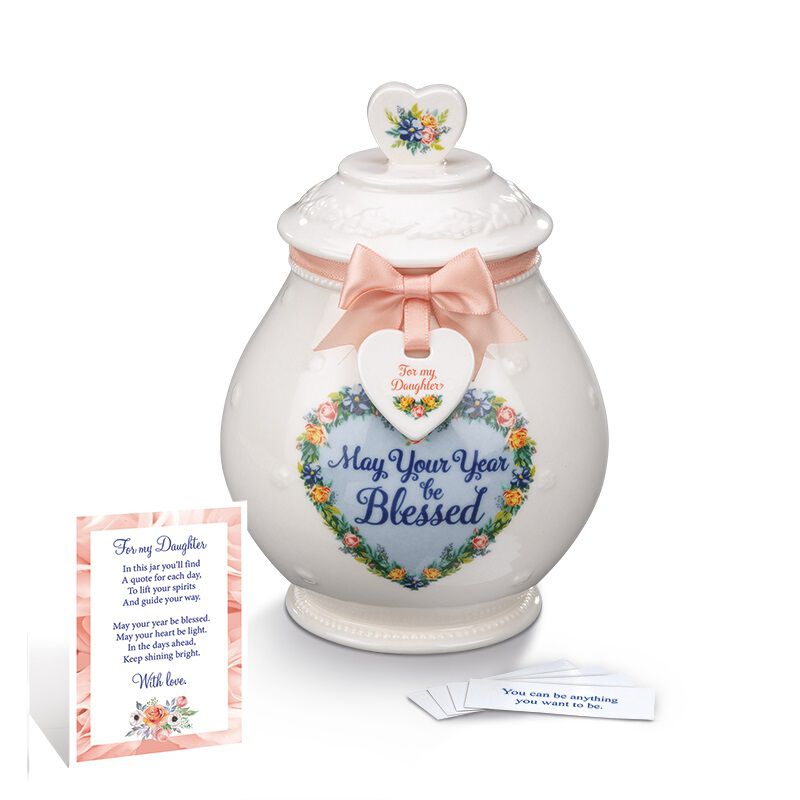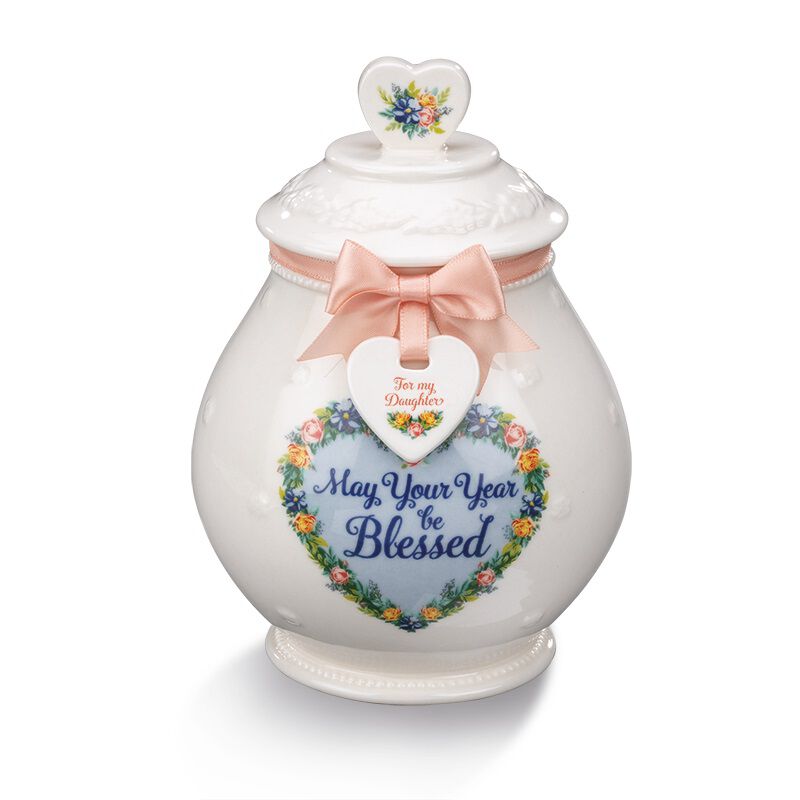 A porcelain jar featuring the words May Your Year Be Blessed'" on the front and the top is adorned with a pink bow and a porcelain heart that reads For My Daughter. Inside the jar, there are 365 uplifting sentiments each on individual slips of paper. As the perfect finishing touch, the jar comes with a touching sentiment card.
Order two or more vases and still only pay a total of £4.80 postage and handling.
Size: 6 1/2" Tall x 3 1/3" Wide.