"I Will Always Love You" Daughter Journey Bracelet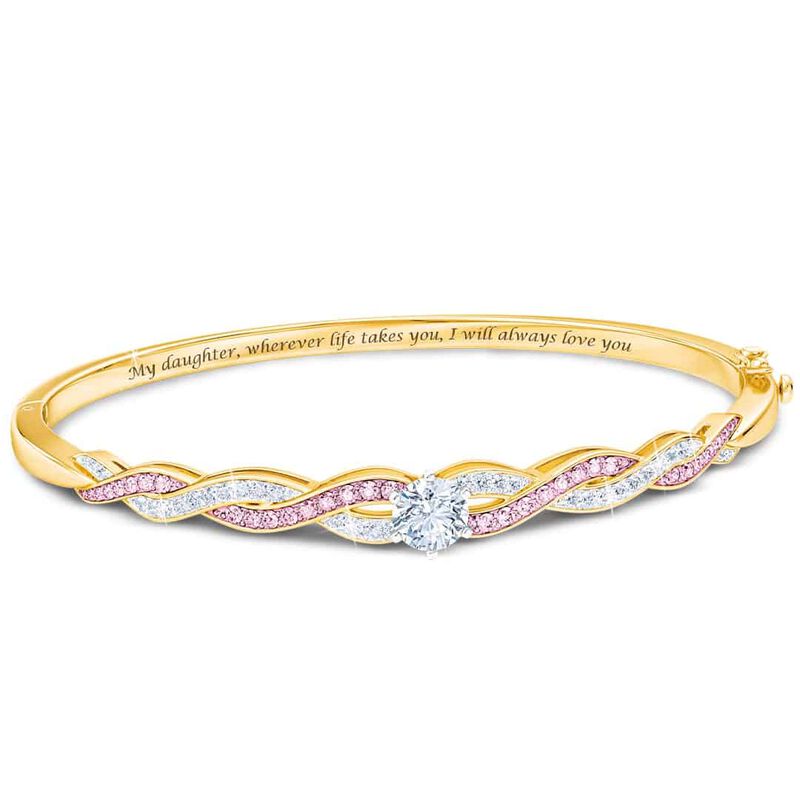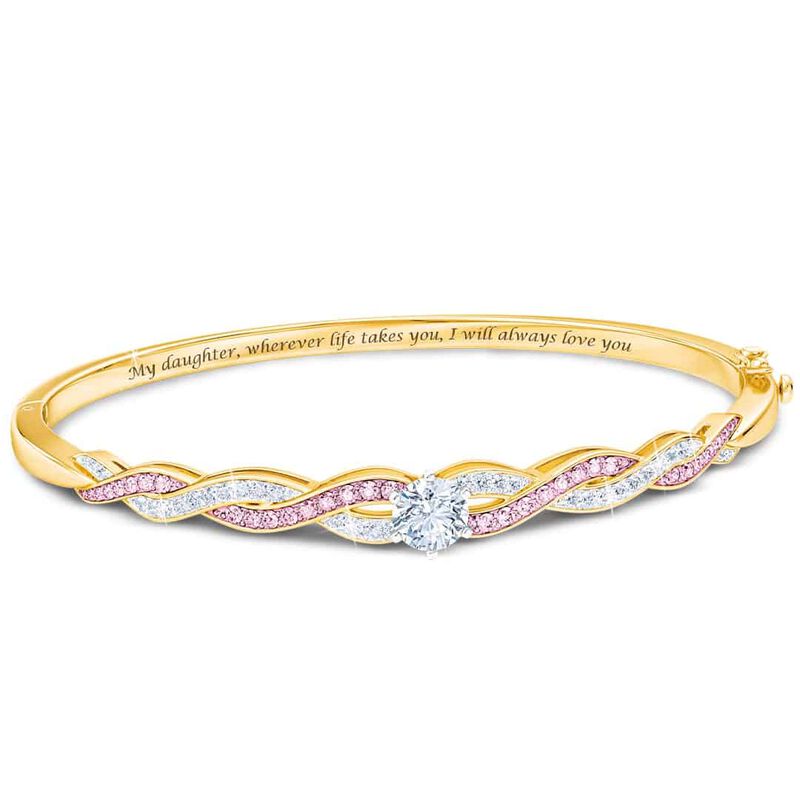 Shipping charge shown in shopping cart.
In stock. Ships in 3-4 business days.
Plated in rich 18ct gold and ablaze with cubic zirconia and premium-quality crystals, this beautiful bracelet will forever remind your daughter that no matter where she may end up in life, you will always be by her side. As a timeless reminder of your unconditional love, the sentiment "My daughter, wherever life takes you, I will always love you" is etched inside the band.