Jungle Raider – The British Chindit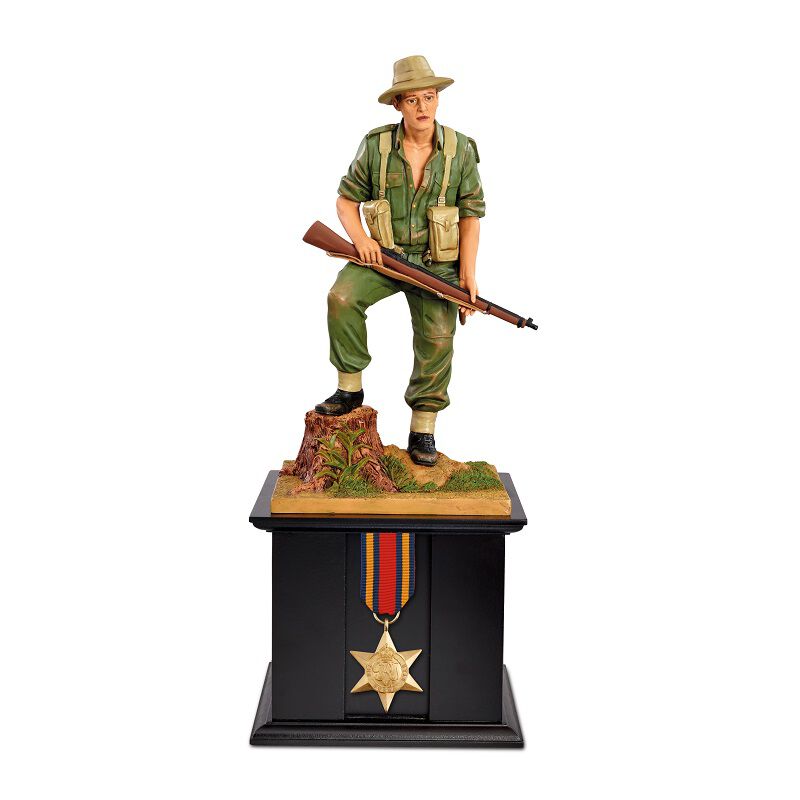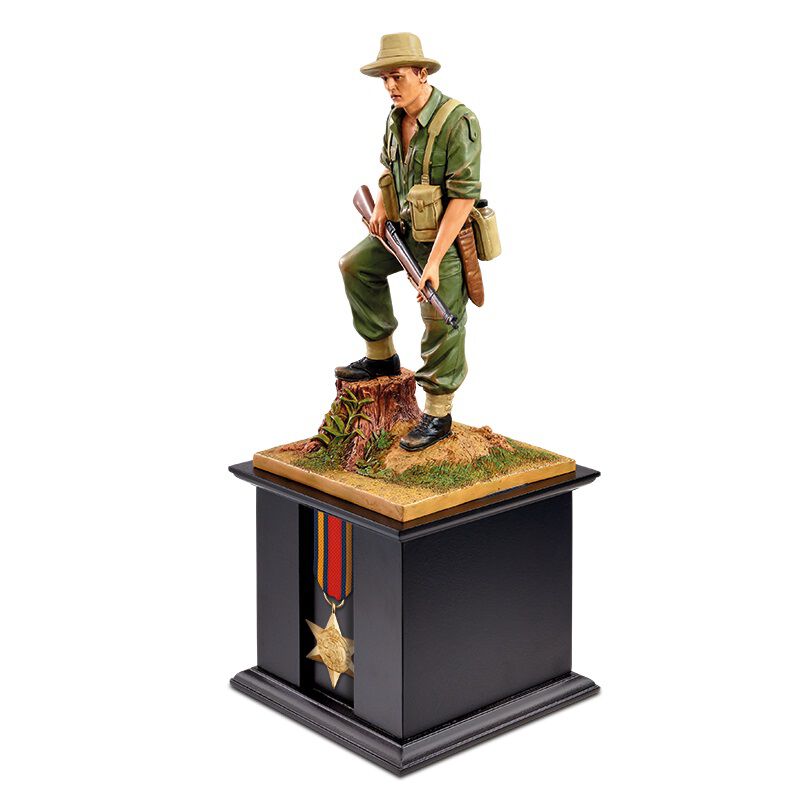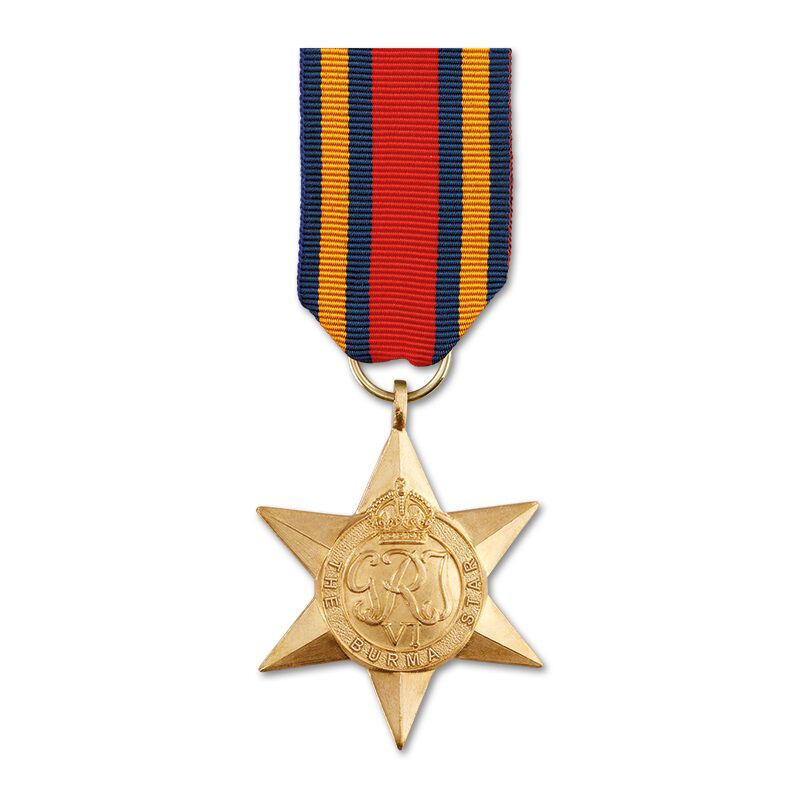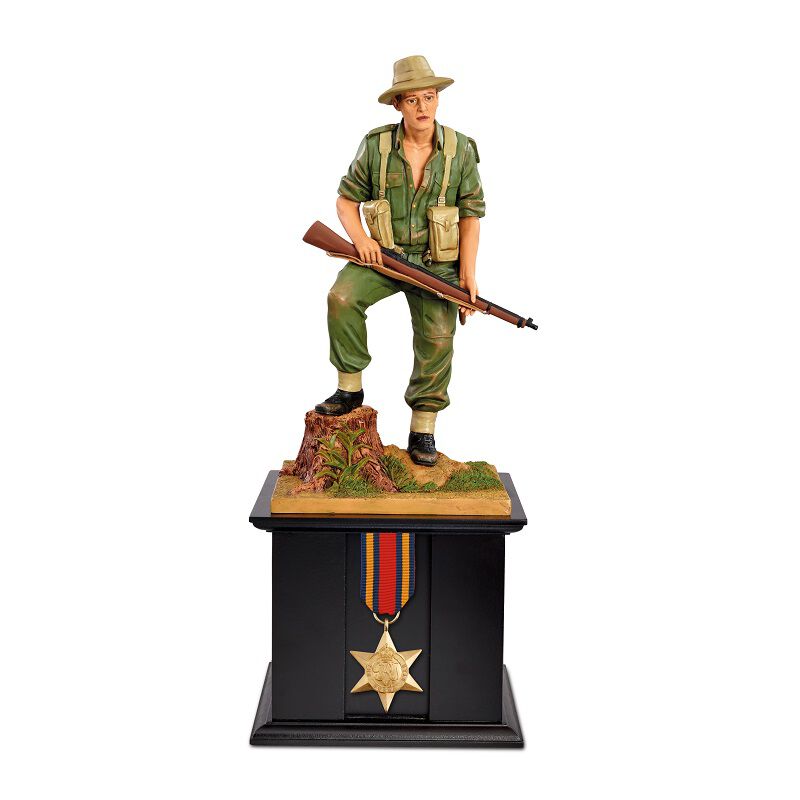 The Chindits were one of the largest, but least well-known, of Britain's special forces during the Second World War. Highly trained and organised, they battled extreme terrain, severe weather and the threat of disease to strike behind Japanese lines in the brutal Burmese jungle.Part of the 'Forgotten Army' – the million-strong Fourteenth Army which fought in the Far East, its operations were overlooked by the press in favour of operations in Europe and Africa.Now, Danbury Mint pays tribute to these forgotten heroes with…
Jungle Raider – The British Chindit
, a stirring hand-painted sculpture depicting a British Chindit serving through the Burma campaign.
An exhausted British soldier stops for a well-earned rest in the relentless heat and humidity of the Burmese jungle. From his trusty bolt-action .303 short magazine Lee Enfield rifle, to his jungle green uniform with four-pocketed bush jacket, every detail has been carefully crafted and hand-painted.
A miniature replica of the Burma Star, the medal awarded to British and Commonwealth soldiers who fought in Burma between 1941 and 1945. The six pointed star, complete with the Royal Cypher GRI VI surmounted by a crown, hangs from a ribbon made up of three coloured bands.
A specially-crafted , black wooden base.
The sculpture is approximately 35cm (13¾) tall including plinth.