Defender of the Seas – The Battle of the Atlantic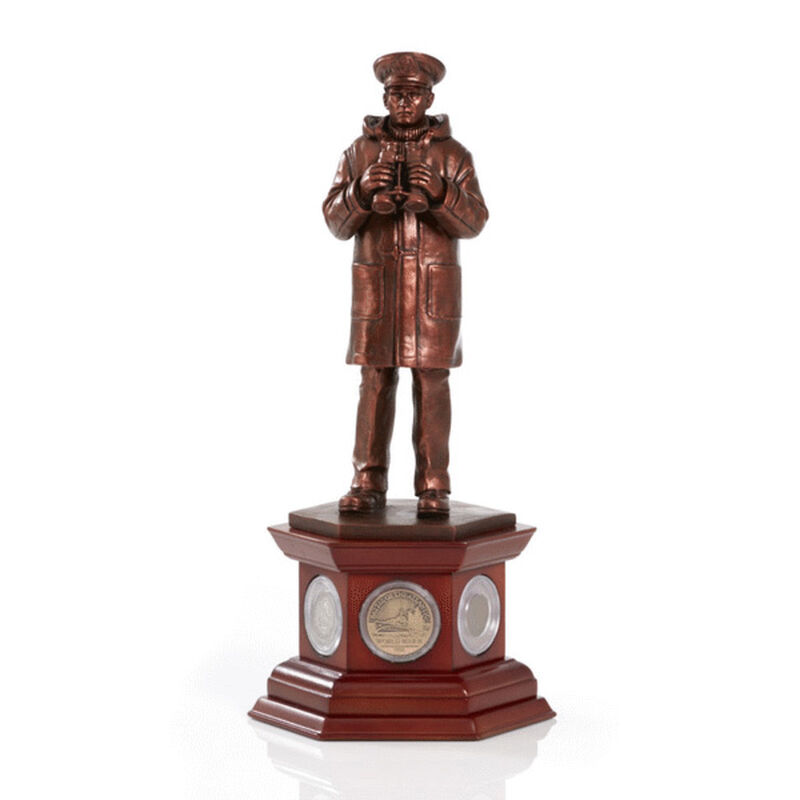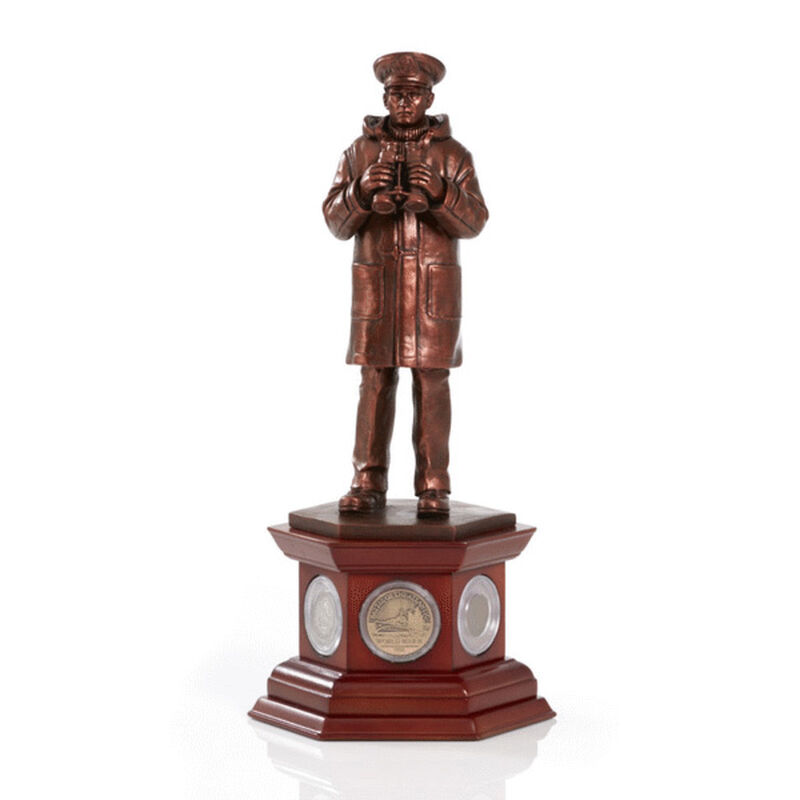 The Battle of the Atlantic was the longest-running battle of the Second World War. For Britain, the stakes could not have been higher. Our very survival was in the balance. The supply lines had to remain open.In tribute to all the Royal Navy ships that escorted the Atlantic convoys and defied the German navy, Danbury Mint is honoured to present…
Defender of the Seas – The Battle of the Atlantic.
The Royal Navy captain is poised on the bridge of his ship he surveys the vast expanse of the Atlantic Ocean searching for the German battleships and Nazi U-boat 'wolf packs'. From the King's Crown on his officer's cap… to the hood, toggles and pockets on his duffle coat… to the binoculars in his hands, every detail has been carefully crafted.
Genuine coins from 1941, including a farthing, halfpenny, threepence, silver shilling and silver sixpence.
A specially-crafted hexagonal wooden base.
An exclusive commemorative medal. In raised relief on the front, a River Class escort frigate comes under attack, while the reverse features the words of Winston Churchill. They are a fitting reminder of the debt we owe to all those who risked their lives to keep the Atlantic lifeline open.