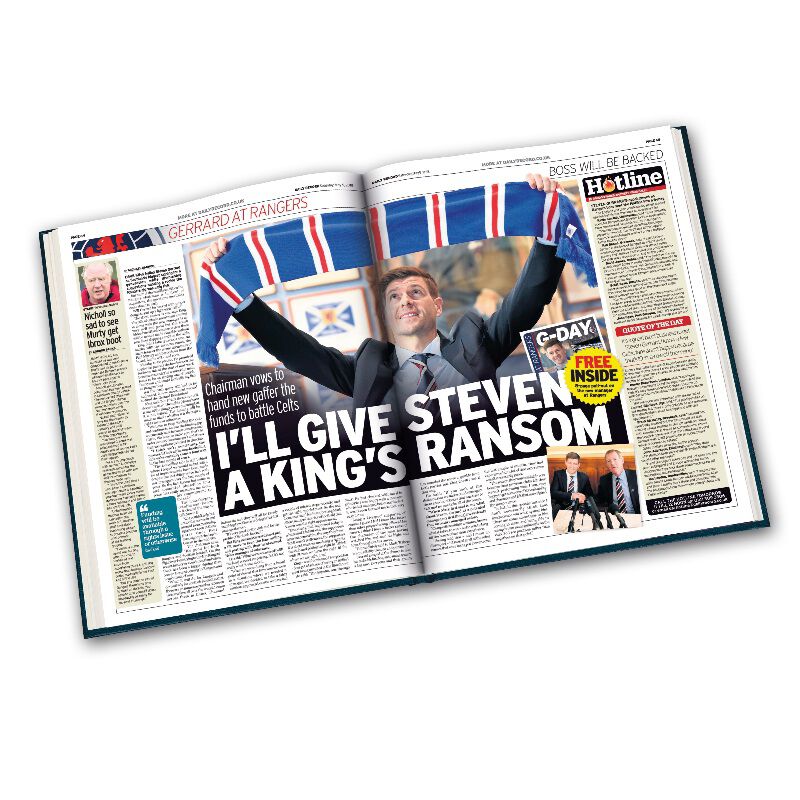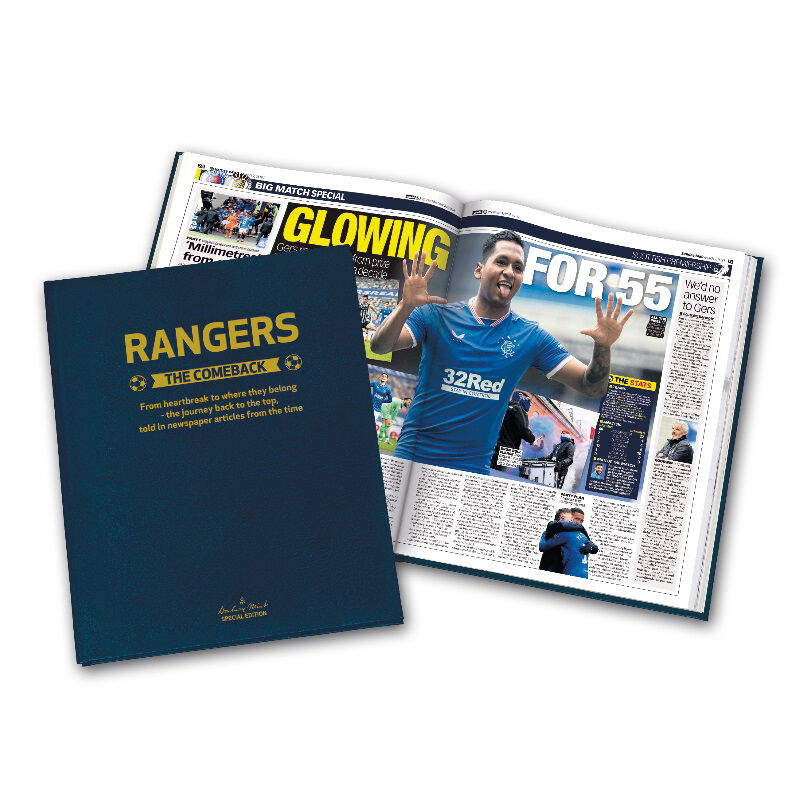 Every match covered in detail
All the reports, all the images, all the memories
Beautifully presented in luxurious leather
Bonus articles from the turn of the 20th century onwards
Rangers – The Comeback is the comprehensive review of the 2020-21 record title winning season, with all the highlights here.Not only does this exciting new book chart every pivotal moment of Steven Gerrard's finest season, but looks back at the ten year journey in adversity that Rangers faced.Using actual newspaper reports, this is an essential chronicle of the winning campaign that'll live long in all of our memories. Every goal is written about. Every iconic moment is pictured. It's all beautifully presented in this landmark collector's volume, luxuriously bound in genuine leather.What's more, this impressive volume contains reports and photos from many of Rangers' world record 55 title wins, with articles dating back as far back as the turn of the 20th century.