The Celtic FC Chronograph Watch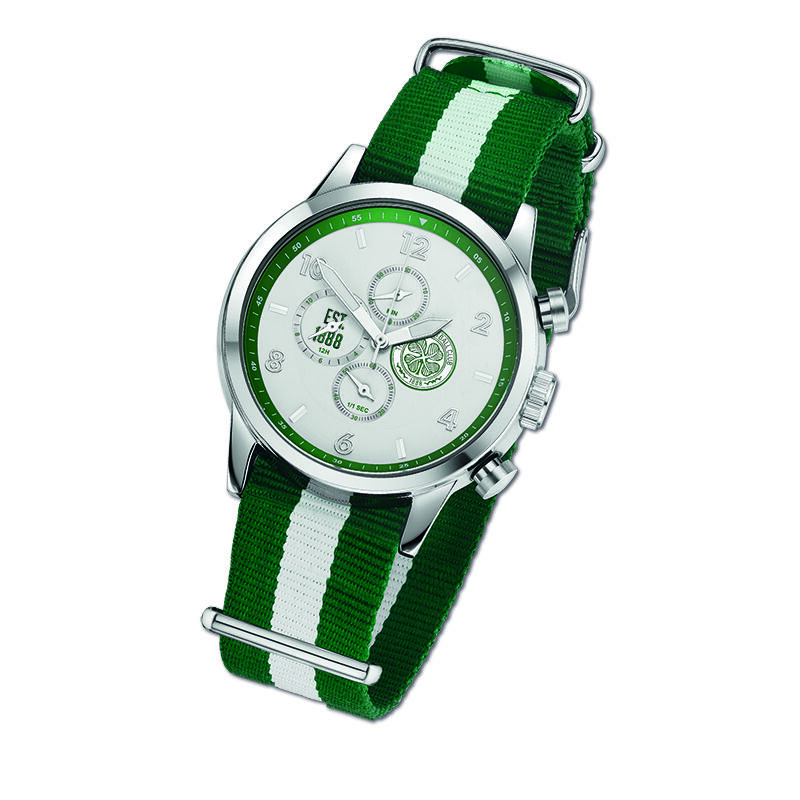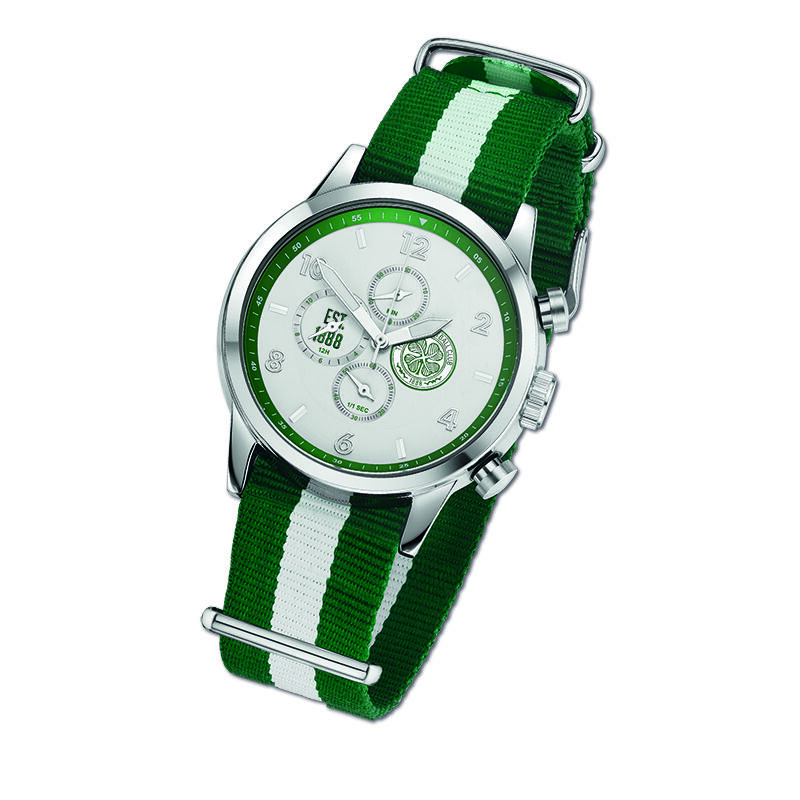 Hoops fans! Take up this great opportunity to show your support for the Bhoys with this amazing timepiece!
This exclusive watch features all the high-performing qualities you'd expect from a genuine chronograph
A precision Japanese movement
A water-resistant stainless steel case
Luminous hands and 3D-raised hour markers.
The proud crest and the date of the club's foundation – 1888 – graces the watch's face. What's more, it is protected by break-resistant mineral glass!
The finishing touch is a durable, comfortable and team-coloured NATO strap, easy to adjust and great for all wrist sizes!
Why is it a NATO strap?
It all started with the Ministry of Defence and the request for a tough nylon strap that was perfect for the battlefield. Once the soldiers saw these rugged straps, they all wanted one, giving it the nickname of the NATO or G10 strap, after the requisition they had to fill in!
Watch face is 1¾" in diameter
Produced under licence for Celtic FC Ltd.